The Inven2 Prize 2011 Best idea rewarded - winner takes home a 100.000 NOK start-up prize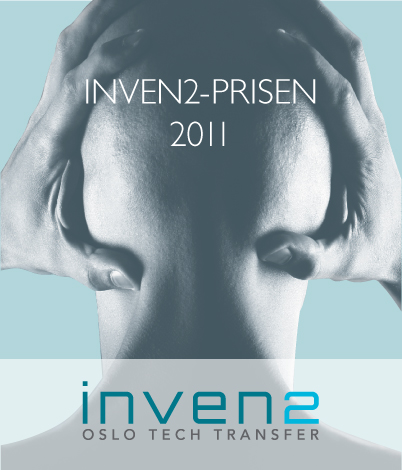 Inven2 is the tech transfer office at Oslo University Hospital, University of Oslo and South-Eastern Norway Regional Health Authority, the largest tech transfer office in Norway.

The Inven2 Prize 2011 offers the opportunity to win NOK 100 000 to take your business idea further. The idea must be based on research results originating from UiO, OUS or Health Region South-East (Helse Sør-Øst).

Deadline for submission is 27 May 2011.
To transform great research into commercial products or services takes time and money.

The ambition of Inven2 is committed to building new businesses based on cutting-edge technology from their owners. Inven2 annually evaluate 200 ideas, so far 1/3 has resulted in new patents and more than 1/10 resulted in commercialisation. This makes Inven2 the most effective tech transfer in Norway.

Read more and download form on www.inven2.com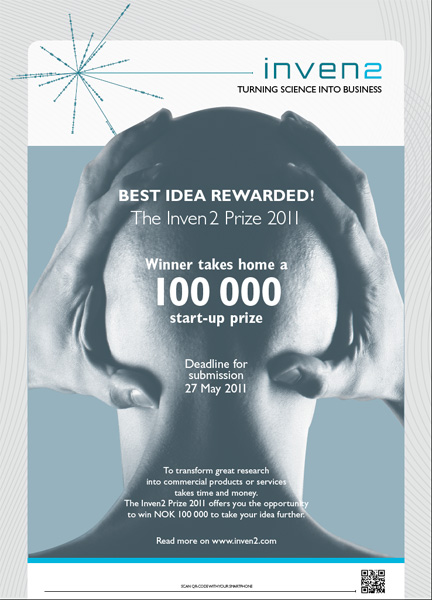 Click here to open poster (in PDF format)