CCB welcomes you to Poster Seminar: Presentation of ongoing CCB projects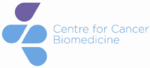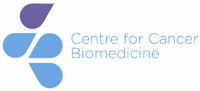 The Centre for Cancer Biomedicine hope that you will join in on this event, which will give a broad presentation of the ongoing research projects within the CCB.
The purpose of this seminar is to provide an arena for establishing new collaborations between the research groups within CCB and other research groups at Oslo University Hospital, as well as to strengthen the ongoing collaborations. We hope for lots of interactions and lively discussions during the poster session!

Date: Thursday, January 27, 2011
Venue: The Research Building, the Norwegian Radium Hospital.
Programme:
16.00 - 16.10 Opening by Stein Kvaløy (Auditorium)
16.10 - 16.30 Presentation of CCB by Harald Stenmark (Auditorium)
16.30 - 19.00 Poster session: Presentation of ongoing CCB projects (Lobby)

Tapas and wine will be served during the poster session.

Registration:
Please send an email with name and affiliation to anette.sorensen@rr-research.no,
no later than Thursday January 20.
Link: