Friday 17th December Seminar about cell division by Daniel Gerlich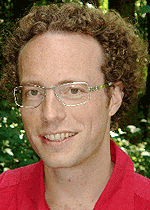 Daniel Gerlich from the ETH in Zürich, one of the leading scientists on studies of cell division and its relation to cancer, is going to visit the Institute for Cancer Research (Montebello) on Friday 17th December.
His seminar takes place at 13:00 in the Auditorium of the Institute for Cancer Research at Montebello and is entitled "Bridging spatial and temporal resolution gaps in the study of cell division".

Gerlich has recently made great progress in imaging of the cell division process, and his talk should be of great interest for all those working on cell cycle regulation, cell division, and cancer.
The seminar is sponsorered by Norsk Hydro's Fund for Cancer Research.
Link:

Gerlich's web page