$250,000 Grant Awarded for Liposarcoma Research Study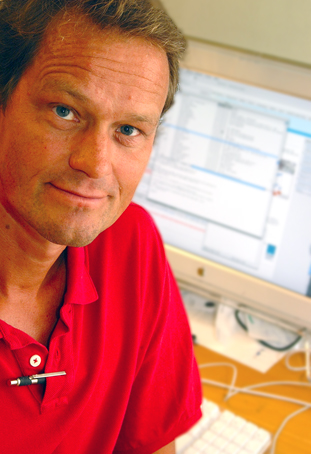 At the annual meeting for Connective Tissue Oncology Society, recently held in Paris, it was announced that the American "Liddy Shriver Sarcoma Initiative" has donated a substantial sum to an ambitious international collaborative project. Here, Ola Myklebost's group at the Department of Tumor Biology at the Norwegian Radium Hospital is the only European partner. The project spans from basal biology to research on patients undergoing testing of novel treatment principles on the relatively rare cancer disease liposarcoma.
It is well known that for rare cancer diseases it is demanding to gather together a sufficient number of patients at one place so that solid research may be performed. In order to overcome these difficulties the Shriver Foundation has focused on supporting projects where the best laboratories in several countries are brought together, thereby catalyzing fruitful collaborations.

The four selected groups were chosen on basis of their common interest for liposarcoma, and for having complementary competences and angles of attack.
Project leader is Dr. David Thomas at the Peter MacCallum Cancer Centre in Melbourne - a clinician having broad experience with liposarcoma patients as well as in testing out new therapies. He has extensive research activity within the fields of molecular biology and resistance development. Dr. Robert Maki at the Memorial Sloan-Kettering Cancer Center in New York is a leading oncologist who has participated in several therapeutic testings that the group will study in more detail, both related to mechanisms and the development of resistance. Dr. Jordi Barretina at the Cancer Programme at the Broad Institute is a highly competent genome researcher who utilize microarrays and high capacity sequencing in order to characterize the peculiar chromosomes typical to this cancer type.

Dr. Ola Myklebost and Leonardo Meza-Zepeda from the Institute for Cancer Research collaborates with Barretina in employing microarray and sequencing technology for studying the programming of the cancer cells. They also study both cell biological and animal models.

Myklebost says: "For us this represents a unique opportunity to collaborate with some of the leading groups on this disease, which we have studied a long time. Our contributions are especially strong within the field of cancer stem cells, and we also supply good preclinical models. We hope that this project will lead to a more extensive international project financed through other sources."


Links
The Liddy Shriver Sarcoma Initiative Funds A Global Collaborative Research Study on Liposarcoma (press release from the Shriver Foundation)

The Connective Tissue Oncology Society
Home page of Ola Myklebost's group - Molecular characterization of mesenchymal cancer development
Home pages of collaborators:
David Thomas (Peter MacCallum Cancer Centre, Melbourne)
Robert Maki (Memorial Sloan-Kettering Cancer Centre, New York)
Jordi Barretina (Broad Inst, Harvard, Cambridge, USA)