Institute seminar Wednesday November 3rd Erlend B. Smeland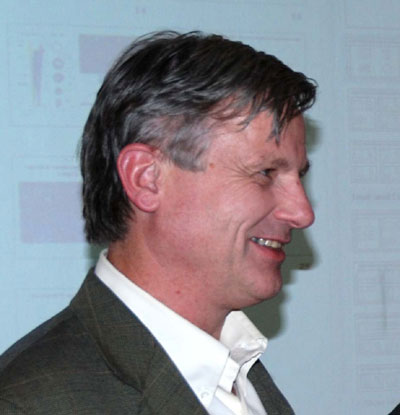 The institute seminar on Wednesday November 3rd is given by Erlend B. Smeland from the Department of Immunology.
Title of his talk: Molecular characterization of B cell lymphoma
The seminar takes place in the Auditorium (New Research Building Montebello) and starts at 12:00.
Abstract
Molecular characterization of B cell lymphoma
Erlend B. Smeland from the Department of Immunology, Institute for Cancer Research
Our group has for many years been been involved in lymphoma research in close collaboration with the lymphoma program at the institution. Malignant lymphomas represent a heterogeneous group of diseases with variable clinical course. The complex biology and diagnostics of malignant lymphoma subtypes, and the heterogeneous prognosis, warrant the development of novel diagnostic tools and novel therapeutic approaches.
Most of our studies focus on the major subtypes, follicular lymphoma and diffuse large B cell lymphoma (DLBCL). The combination of a large tumour bank and a clinical database offers a unique opportunity for retrospective studies with correlation to clinical parameters, including long-time survival. We are participating in a large international collaborative project regarding molecular profiling of B-cell lymphomas. These studies led to the discovery of 3 previously unrecognised, distinct subgroups of DLBCL; which have distinct gene expression profiles, distinct genetic abnormalities and different prognosis. Importantly, we have also shown for several subgroups that gene expression profiles correlate to prognosis. Recently, mechanisms involved in NF-kB activation in the ABC subgroup of DLBCL has been unraveled in several publications. Finally, inhouse studies, including studies of serial biopsies in follicular lymphomas will be presented.
Links:
Erlend B. Smeland's group - Lymphomas & Lymphocyte biology
Institute seminars, autumn 2010
---
Organizers of Institute seminars:
Beata Grallert, Department of Cell Biology
Sebastian Patzke, Department of Radiation Biology
Welcome!