Department of Genetics scientists with PNAS publication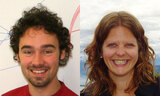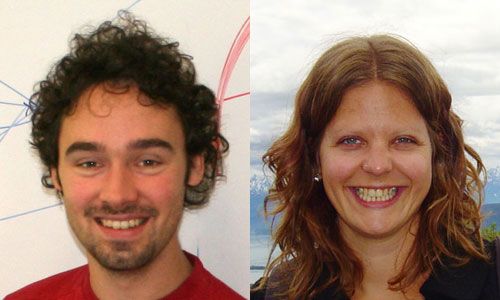 An article entitled "Allele-specific copy number analysis of tumors" was recently published in the prestigious journal PNAS (impact factor 9.4) (Epub ahead of print). This work originates from the Department of Genetics at the Institute for Cancer Research, and the first-authorship is shared between Peter van Loo and Silje H. Nordgard (photo).

The authors present an allele-specific copy number analysis of the in vivo breast cancer genome. They describe a unique bioinformatics approach to accurately dissect the allele-specific copy number of solid tumors, simultaneously estimating and adjusting for both tumor ploidy and nonaberrant cell admixture.
The article is given a special mention in GenomeWeb, in the "Daily News Bulletin Headlines", as well as in the "This week in PNAS" section.
The same work was given "The Journal of Biomedical Informatics (JBI) Award" for "Best Paper in Translational Bioinformatics" last summmer.

Links

Allele-specific copy number analysis of tumors.
Van Loo P, Nordgard SH, Lingjærde OC, Russnes HG, Rye IH, Sun W, Weigman VJ, Marynen P, Zetterberg A, Naume B, Perou CM, Børresen-Dale AL, Kristensen VN.
Proc Natl Acad Sci U S A. 2010 Sep 13. [Epub ahead of print]

From GenomeWeb
Daily News Bulletin Headlines: International Team Reports on Allele-Specific CNV Algorithm
This week in PNAS - September 14 2010
JBI Award for for "Best Paper in Translational Bioinformatics" to scientists from Department of Genetics
(news article from ous-research.no)