Findings in Nature Cell Biology paper discussed on "forskning.no"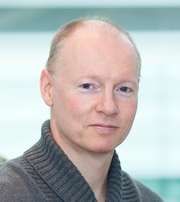 A recent article from Harald Stenmark's group published in Nature Cell Biology has attracted considerable attention. The paper is entitled "PtdIns(3)P controls cytokinesis through KIF13A-mediated recruitment of FYVE-CENT to the midbody" and is first-authored by Antonia Sagona.
Now the popular Norwegian research web site "forskning.no" has written an article about the findings, under the headline "Strict rules for cell division".