5th NAS Conference 2022 - Nikolai gave Keynote Lecture and Group members presented Posters
Great trip to the 5th Nordic Autophagy Society (NAS) Conference Conference on "Autophagy mechanisms, physiology and beyond" in Copenhagen, Denmark! The Conference was held September 14th-16th 2022. Nikolai, Natalie, Julia, Christina and Juncal participated.
Nikolai gave a Keynote Lecture on "Elucidating the role of mammalian ATG8 proteins in autophagy by the use of cargo-based assays". The other Keynote Speakers were Ivan Dikic, Wade Harper, and Claudine Kraft.
Natalie and Julia presented a poster on "Optimising the measurement of autophagic flux in primary, nonmalignant human epithelial prostate cells"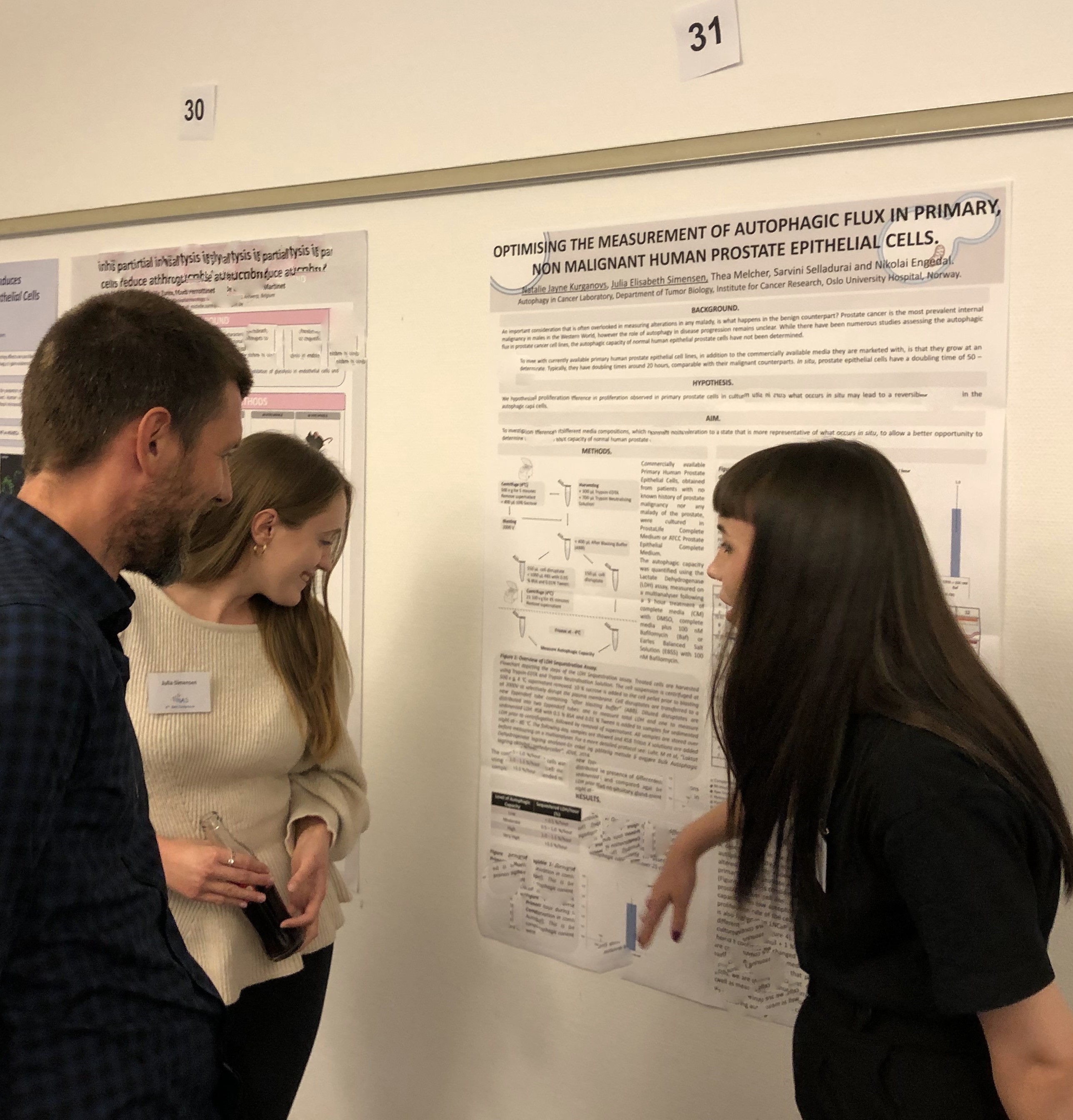 Christina presented a poster on "An investigation of the potential role of autophagy and autophagy-related proteins in melanoma development"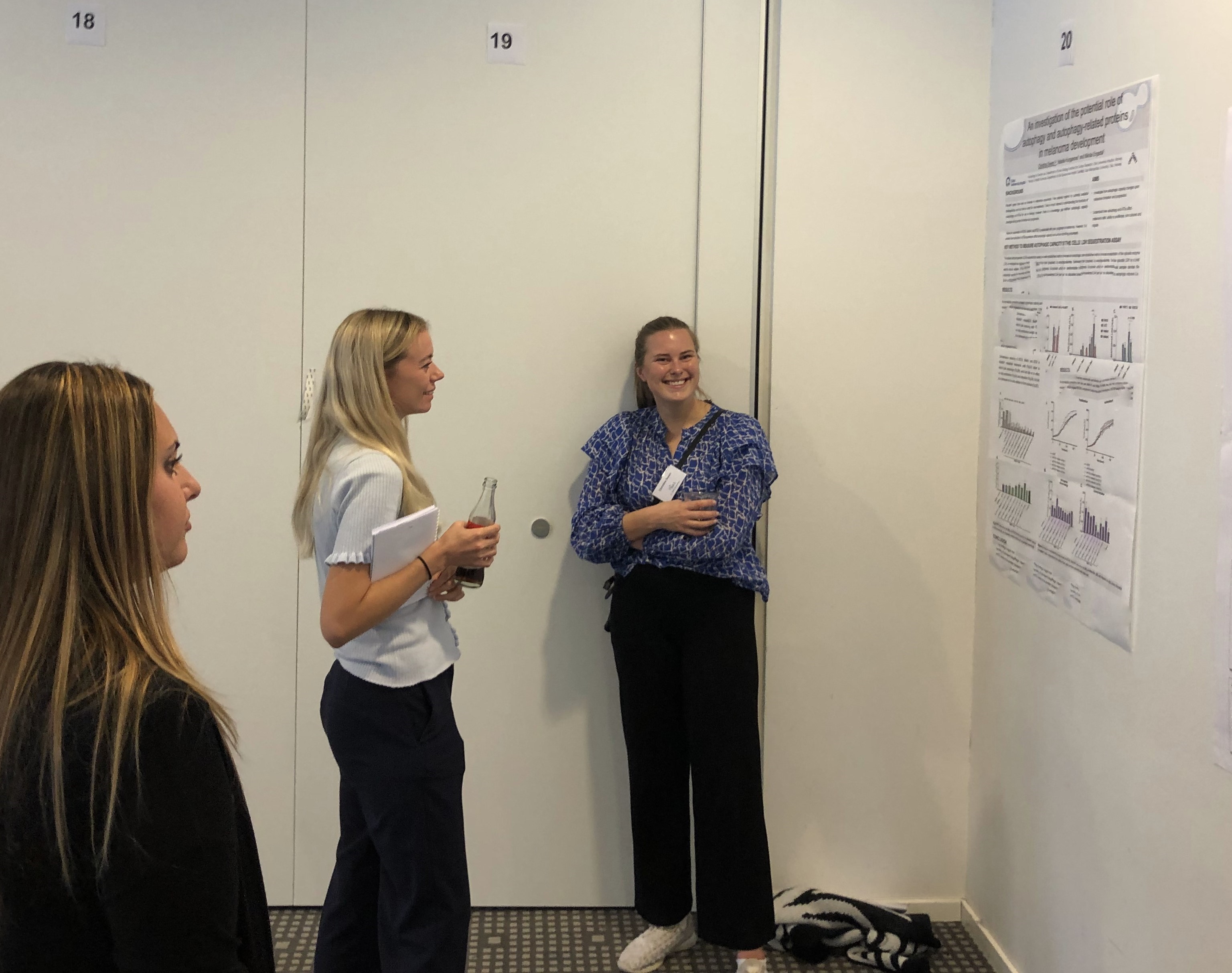 Juncal presented a poster on "The effects of anti-cancer drug-nanomaterials on autophagy in malignant and non-malignant cells"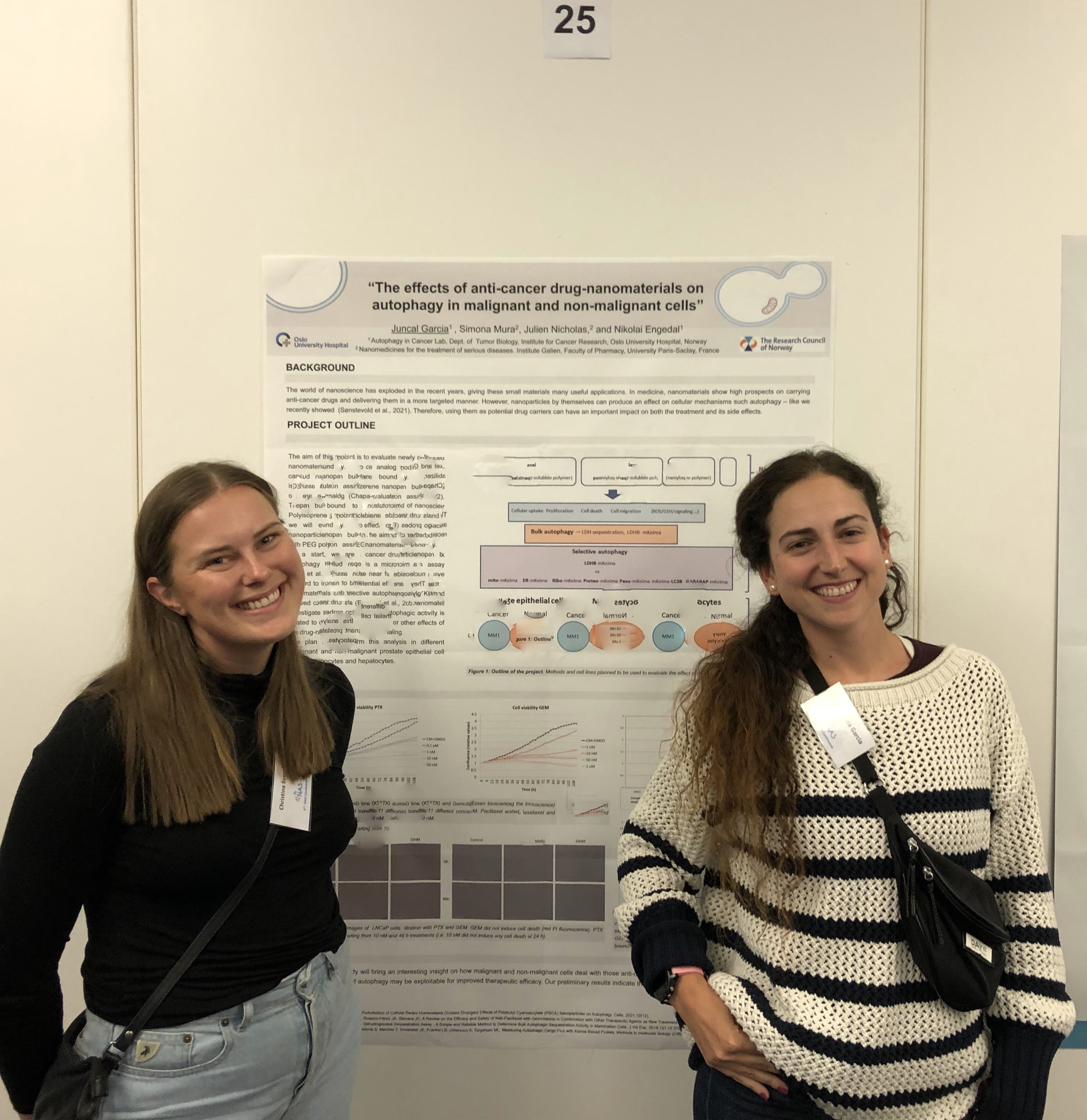 Everyone received very useful feedback, enjoyed the interactions, and learned a lot from the Conference!