Translational studies on thoracic malignancies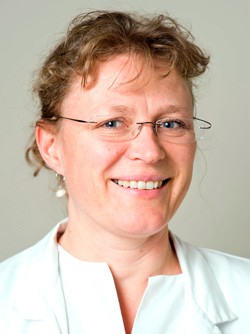 Our group focuses on translational studies on thoracic malignancies, with a special interest in lung cancers and mesothelioma. We do whole genome analyses on patient material (tumour, blood, feces), aiming at identifying predictive and prognostic biomarkers. We are analysing mRNA, miRNA, DNA, methylation, glycosylation, mutations and proteins. We study patient material from early stage patients and from clinical trials of later stage patients and have extensive clinical follow-up of our patients. We have started a National Research Network for personalised medicine for lung cancer and have established research collaboration with international research groups.
The project group is multidisciplinary and consists of oncologists, engineers, biologists and nurses.
Aims
The ultimate goal is to personalise cancer treatment, and improve prognosis.
Identification of biomarkers in blood samples, for diagnostics, follow-up and prognostication
Identification of tumour biomarkers for prediction of therapy response and for prognostication