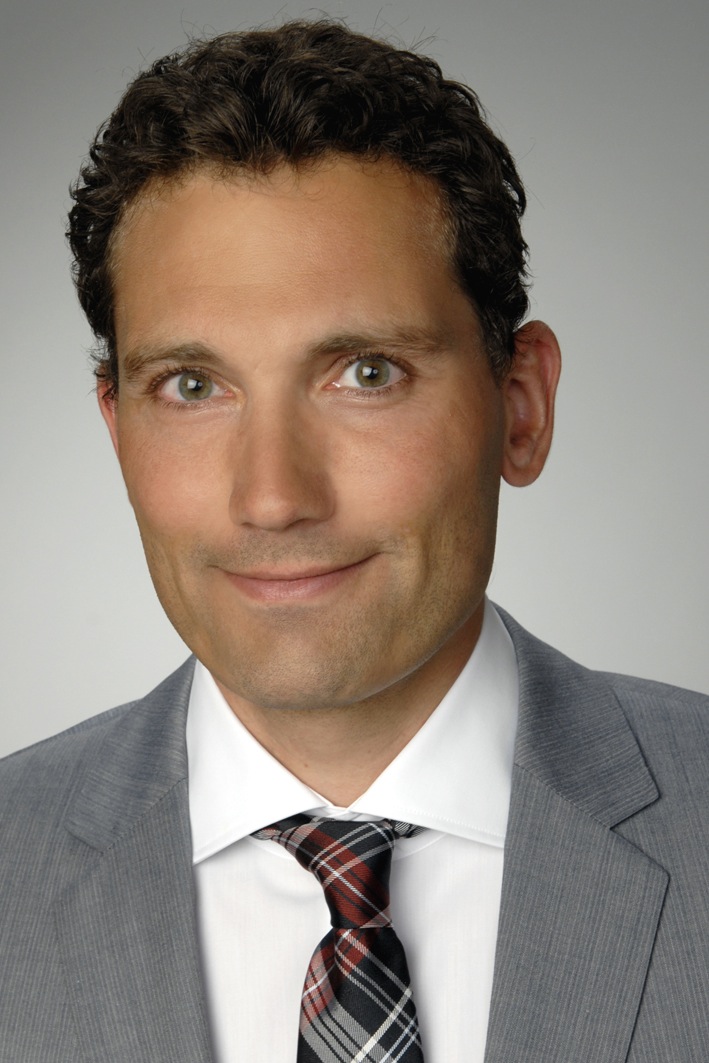 Markus Wiedmann
Consultant neurosurgeon; MD, PhD
+47 23070614
Markus Wiedmann completed his medical degree and graduated with honours from the Ludwig-Maximilians-University in Munich, Germany, in 2005. At the Ludwig-Maximilians-University, he defended his doctoral thesis in basic research entitled "Cellular lipid uptake in cell membranes by scavenger receptors" in 2006 with "summa cum laude".
He commenced Neurology training at Akershus University Hospital, Norway in 2005, before he enrolled in the neurosurgical residency program at Oslo University Hospital. He completed his neurosurgical training in 2013.
From 2014 to 2016 Wiedmann undertook further subspecialty training in cerebrovascular surgery and enrolled in the Masters of Advanced Surgery program at Macquarie University, Sydney, under the mentorship of Prof. M. Morgan, Prof. M. Stoodley and Dr. N. Assaad.
In 2015, he won the Braakman prize, which is awarded to the best candidate in the EANS European Examination in Neurosurgery.
In 2017, he defended his PhD on epidemiologic research on risk factors for brain tumours.
Wiedmann is a Fellow of the European Board of Neurological Surgery and has an appointment as consultant for cerebrovascular and skull base surgery at the Department of Neurosurgery, Oslo University Hospital, Norway.
His main clinical interest is in cerebrovascular surgery (cerebral aneurysms, vascular malformations, revascularization / bypass surgery) and skull base surgery, including endoscopic techniques.
Wiedmann´s research areas and interests include moyamoya disease, vascular malformations, CNS tumour aetiology and neuroanatomy lab training.
Publications 2023
Falch CM, Dupont AK, Olarescu NC, Wiedmann M, Dahlberg D, Bollerslev J, Berg-Johnsen J, Heck A (2023)
Long-term control of acromegaly after pituitary surgery in South-Eastern Norway
Acta Neurochir (Wien), 165 (10), 3003-3010
DOI 10.1007/s00701-023-05772-7, PubMed 37665404
Krzywicka K, Aguiar de Sousa D, Cordonnier C, Bode FJ, Field TS, Michalski D, Pelz J, Skjelland M, Wiedmann M, Zimmermann J, Wittstock M, Zanotti B, Ciccone A, Bandettini di Poggio M, Borhani-Haghighi A, Chatterton S, Aujayeb A, Devroye A, Dizonno V, Geeraerts T, Giammello F, Günther A, Ichaporia NR, Kleinig T, Kristoffersen ES et al. (2023)
Decompressive surgery in cerebral venous sinus thrombosis due to vaccine-induced immune thrombotic thrombocytopenia
Eur J Neurol, 30 (5), 1335-1345
DOI 10.1111/ene.15735, PubMed 36773014
Pelz JO, Kenda M, Alonso A, Etminan N, Wittstock M, Niesen WD, Lambeck J, Güresir E, Wach J, Lampmannn T, Dziewas R, Wiedmann M, Schneider H, Bayas A, Christ M, Mengel A, Poli S, Brämer D, Lindner D, Pfrepper C, Roth C, Salih F, Günther A, Michalski D, IGNITE Study Group (2023)
Outcomes After Decompressive Surgery for Severe Cerebral Venous Sinus Thrombosis Associated or Not Associated with Vaccine-Induced Immune Thrombosis with Thrombocytopenia: A Multicenter Cohort Study
Neurocrit Care (in press)
DOI 10.1007/s12028-023-01782-6, PubMed 37498459
Publications 2022
Frič R, Sorteberg A, Wallace S, Alonso AS, Due-Tønnessen BJ, Wiedmann M (2022)
[Moyamoya disease in children]
Tidsskr Nor Laegeforen, 142 (13)
DOI 10.4045/tidsskr.21.0776, PubMed 36164799
Scutelnic A, Krzywicka K, Mbroh J, van de Munckhof A, van Kammen MS, de Sousa DA, Lindgren E, Jood K, Günther A, Hiltunen S, Putaala J, Tiede A, Maier F, Kern R, Bartsch T, Althaus K, Ciccone A, Wiedmann M, Skjelland M, Medina A, Cuadrado-Godia E, Cox T, Aujayeb A, Raposo N, Garambois K et al. (2022)
Management of Cerebral Venous Thrombosis Due to Adenoviral COVID-19 Vaccination
Ann Neurol, 92 (4), 562-573
DOI 10.1002/ana.26431, PubMed 35689346
Publications 2021
Schultz NH, Sørvoll IH, Michelsen AE, Munthe LA, Lund-Johansen F, Ahlen MT, Wiedmann M, Aamodt AH, Skattør TH, Tjønnfjord GE, Holme PA (2021)
Thrombosis and Thrombocytopenia after ChAdOx1 nCoV-19 Vaccination
N Engl J Med, 384 (22), 2124-2130
DOI 10.1056/NEJMoa2104882, PubMed 33835768
Wiedmann M, Lashkarivand A, Berg-Johnsen J, Dahlberg D (2021)
How I do it: endoscopic endonasal resection of tuberculum sellae meningioma
Acta Neurochir (Wien), 163 (8), 2193-2197
DOI 10.1007/s00701-021-04784-5, PubMed 33665730
Wiedmann M, Skattør T, Stray-Pedersen A, Romundstad L, Antal EA, Marthinsen PB, Sørvoll IH, Leiknes Ernstsen S, Lund CG, Holme PA, Johansen TO, Brunborg C, Aamodt AH, Schultz NH, Skagen K, Skjelland M (2021)
Vaccine Induced Immune Thrombotic Thrombocytopenia Causing a Severe Form of Cerebral Venous Thrombosis With High Fatality Rate: A Case Series
Front Neurol, 12, 721146
DOI 10.3389/fneur.2021.721146, PubMed 34393988
Publications 2015
Wiedmann M, Brunborg C, Lindemann K, Johannesen TB, Vatten L, Helseth E, Zwart JA (2015)
Smoking, obesity and the risk of pituitary adenoma: a large prospective cohort study (The HUNT Study)
Eur J Epidemiol, 31 (1), 95-8
DOI 10.1007/s10654-015-0033-6, PubMed 25903163