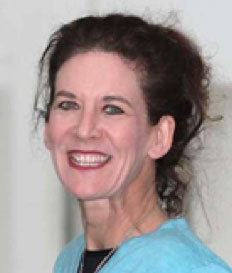 Ira Ronit Hebold Haraldsen
MD, Psychiatrist; PhD
+47 23 07 49 20
Primary investigator and head of the CHBD group
CV - Role and Contribution
Curriculum vitae - Ira Ronit Hebold Haraldsen (IHH), former Ira Ronit Hebold (information related to PUBmed and ISI)
Born: July 15, 1960
Nationality: German, Norwegian Residence Permit
Present position: Group leader, CHBD research, OUH
Degrees:
2007 Dr.philos, University of Oslo, Norway, Cognitive ability and its influence by sexual hormones
1997 Specialist in Psychiatry
1992 Dr.med, LH and FSH pulsation patterns in females (summa cum laude), Friedrich-Wilhelm University, Bonn, Germany
1992 Specialist competence in Neurology in the EU
1984 Cand.med. Friedrich-Wilhelm University, Bonn, Germany (excellent)
Previous academic positions:
(1985-1987): Research Fellow, Max Planck Institute of Neurological Science, Cologne, Germany.
(1988-1992): PET research fellow, Department of Neurology, University of Cologne and Max Planck Institute.
(1996-2001): Resident, Department of Psychiatry, University of Oslo.
(2000-2017): Centre Director of the National Gender Clinic (NBTS)
(2007-present): Research Group Leader
Experience with emphasis on innovation and the business sector:
One international patent application recently filed, another pending through Inven2 AS (former Birkeland Innovation, UiO).
Recent awards and honors
•Health Authorities in South-East Innovation Grant 201; • Norwegian Research Council Investigator Grant, 2010-201; • Norwegian School of Veterinary Medicine Investigator grant 2010-2013; • NMS Investigator grant 2010; • Clinic of Surgery and Neuroscience Investor grant 2010; • Astra Zeneca International Investigator Grant, 2008; • Health Authorities in South-East Investigator grant, 2007-2010; • Lilly Research Award, 2007
Present postdoctoral, doctoral, and MSc students finished under supervision during the last 5 years
Main supervisor for one completed PhD thesis, main supervisor for three current PhD students and three MSc students.
Membership in academic and professional organisations
American Society of Psychiatry; Society of Psychoneuroendocrinology; Norwegian Psychiatric Association; International Federation of Psychoanalytic Societies
Academic referee functions, book chapters and 3 selected publications the last 10 years
IHH is a regular reviewer for more than 10 scientific/medical journals, and has been grant reviewer for the German and the Netherland´s Research Councils. She has presented more than 50 lectures and seminars internationally and nationally, has served as Chair and organizer of several meetings, e.g., WPATH Oslo, 2009; ISPNE 2007; and CPATH 2010, was a member of the scientific committee for WPATH 2011, and regularly communicates research results to the Norwegian print and television media (i.e., 4/2010 forskning.no, 28/3/10 Aftenposten, Vårt land, Apollon etc.).
Publications 2019
Bürker BS, Gullestad L, Gude E, Havik OE, Relbo Authen A, Grov I, Andreassen AK, Fiane AE, Haraldsen IR, Dew MA, Andersson S, Malt UF (2019)
The Predictive Value of Depression in the Years After Heart Transplantation for Mortality During Long-Term Follow-Up
Psychosom Med, 81 (6), 513-520
DOI 10.1097/PSY.0000000000000702, PubMed 31033937
Publications 2018
Bjerknes S, Toft M, Konglund AE, Pham U, Waage TR, Pedersen L, Skjelland M, Haraldsen I, Andersson S, Dietrichs E, Skogseid IM (2018)
Multiple Microelectrode Recordings in STN-DBS Surgery for Parkinson's Disease: A Randomized Study
Mov Disord Clin Pract, 5 (3), 296-305
DOI 10.1002/mdc3.12621, PubMed 30009214
Publications 2017
Bürker BS, Gude E, Gullestad L, Grov I, Relbo Authen A, Andreassen AK, Havik OE, Dew MA, Fiane AE, Haraldsen IR, Malt UF, Andersson S (2017)
Cognitive function among long-term survivors of heart transplantation
Clin Transplant, 31 (12)
DOI 10.1111/ctr.13143, PubMed 29055147
Bürker BS, Gullestad L, Gude E, Relbo Authen A, Grov I, Hol PK, Andreassen AK, Arora S, Dew MA, Fiane AE, Haraldsen IR, Malt UF, Andersson S (2017)
Cognitive function after heart transplantation: Comparing everolimus-based and calcineurin inhibitor-based regimens
Clin Transplant, 31 (4)
DOI 10.1111/ctr.12927, PubMed 28185318
Koehler A, Richter-Appelt H, Cerwenka S, Kreukels BPC, Watzlawik M, Cohen-Kettenis PT, De Cuypere G, Haraldsen IRH, Nieder TO (2017)
Recalled gender-related play behavior and peer-group preferences in childhood and adolescence among adults applying for gender-affirming treatment
Sex. Relatsh. Ther., 32 (2), 210-226
Tukun FL, Olberg DE, Riss PJ, Haraldsen I, Kaass A, Klaveness J (2017)
Recent Development of Non-Peptide GnRH Antagonists
Molecules, 22 (12)
DOI 10.3390/molecules22122188, PubMed 29232843
Publications 2016
Hough D, Bellingham M, Haraldsen IR, McLaughlin M, Robinson JE, Solbakk AK, Evans NP (2016)
A reduction in long-term spatial memory persists after discontinuation of peripubertal GnRH agonist treatment in sheep
Psychoneuroendocrinology, 77, 1-8
DOI 10.1016/j.psyneuen.2016.11.029, PubMed 27987429
Hough D, Bellingham M, Haraldsen IRH, McLaughlin M, Rennie M, Robinson JE, Solbakk AK, Evans NP (2016)
Spatial memory is impaired by peripubertal GnRH agonist treatment and testosterone replacement in sheep
Psychoneuroendocrinology, 75, 173-182
DOI 10.1016/j.psyneuen.2016.10.016, PubMed 27837697
Munthe E, Riss PJ, Saga TA, Haraldsen I, Grad I, Bogsrud TV, Bach-Gansmo T (2016)
FDG-based quantitative comparison of glucose metabolism in vitro, exemplified by a head-to-head comparison between a triple-negative breast cancer cell line and a non-malignant foetal cell line
Clin Physiol Funct Imaging, 38 (1), 34-37
DOI 10.1111/cpf.12378, PubMed 27297457
Olberg DE, Bauer N, Andressen KW, Hjørnevik T, Cumming P, Levy FO, Klaveness J, Haraldsen I, Sutcliffe JL (2016)
Brain penetrant small molecule (18)F-GnRH receptor (GnRH-R) antagonists: Synthesis and preliminary positron emission tomography imaging in rats
Nucl Med Biol, 43 (8), 478-89
DOI 10.1016/j.nucmedbio.2016.05.003, PubMed 27236283
Schneider C, Cerwenka S, Nieder TO, Briken P, Cohen-Kettenis PT, De Cuypere G, Haraldsen IR, Kreukels BP, Richter-Appelt H (2016)
Measuring Gender Dysphoria: A Multicenter Examination and Comparison of the Utrecht Gender Dysphoria Scale and the Gender Identity/Gender Dysphoria Questionnaire for Adolescents and Adults
Arch Sex Behav, 45 (3), 551-8
DOI 10.1007/s10508-016-0702-x, PubMed 26883025
van de Grift TC, Cohen-Kettenis PT, Elaut E, De Cuypere G, Richter-Appelt H, Haraldsen IR, Kreukels BP (2016)
A network analysis of body satisfaction of people with gender dysphoria
Body Image, 17, 184-90
DOI 10.1016/j.bodyim.2016.04.002, PubMed 27137814
Wojniusz S, Callens N, Sütterlin S, Andersson S, De Schepper J, Gies I, Vanbesien J, De Waele K, Van Aken S, Craen M, Vögele C, Cools M, Haraldsen IR (2016)
Cognitive, Emotional, and Psychosocial Functioning of Girls Treated with Pharmacological Puberty Blockage for Idiopathic Central Precocious Puberty
Front Psychol, 7, 1053
DOI 10.3389/fpsyg.2016.01053, PubMed 27462292
Publications 2015
Becker I, Nieder TO, Cerwenka S, Briken P, Kreukels BP, Cohen-Kettenis PT, Cuypere G, Haraldsen IR, Richter-Appelt H (2015)
Body Image in Young Gender Dysphoric Adults: A European Multi-Center Study
Arch Sex Behav, 45 (3), 559-74
DOI 10.1007/s10508-015-0527-z, PubMed 25836027
Olberg DE, Hausner SH, Bauer N, Klaveness J, Indrevoll B, Andressen KW, Dahl M, Levy FO, Sutcliffe JL, Haraldsen I (2015)
Radiosynthesis of high affinity fluorine-18 labeled GnRH peptide analogues: in vitro studies and in vivo assessment of brain uptake in rats
MedChemComm, 6 (4), 708-714
Pham U, Solbakk AK, Skogseid IM, Toft M, Pripp AH, Konglund AE, Andersson S, Haraldsen IR, Aarsland D, Dietrichs E, Malt UF (2015)
Personality changes after deep brain stimulation in Parkinson's disease
Parkinsons Dis, 2015, 490507
DOI 10.1155/2015/490507, PubMed 25705545
Pham UH, Andersson S, Toft M, Pripp AH, Konglund AE, Dietrichs E, Malt UF, Skogseid IM, Haraldsen IR, Solbakk AK (2015)
Self-Reported Executive Functioning in Everyday Life in Parkinson's Disease after Three Months of Subthalamic Deep Brain Stimulation
Parkinsons Dis, 2015, 461453
DOI 10.1155/2015/461453, PubMed 26167329
van de Grift TC, Cohen-Kettenis PT, Steensma TD, De Cuypere G, Richter-Appelt H, Haraldsen IR, Dikmans RE, Cerwenka SC, Kreukels BP (2015)
Body Satisfaction and Physical Appearance in Gender Dysphoria
Arch Sex Behav, 45 (3), 575-85
DOI 10.1007/s10508-015-0614-1, PubMed 26474976
Publications 2014
Cerwenka S, Nieder TO, Briken P, Cohen-Kettenis PT, De Cuypere G, Haraldsen IRH, Kreukels BPC, Richter-Appelt H (2014)
Intimate Partnerships and Sexual Health in Gender-Dysphoric Individuals Before the Start of Medical Treatment
Int. J. Sex. Health, 26 (1), 52-65
Cerwenka S, Nieder TO, Cohen-Kettenis P, De Cuypere G, Haraldsen IR, Kreukels BP, Richter-Appelt H (2014)
Sexual behavior of gender-dysphoric individuals before gender-confirming interventions: a European multicenter study
J Sex Marital Ther, 40 (5), 457-71
DOI 10.1080/0092623X.2013.772550, PubMed 24846436
Nuruddin S, Bruchhage M, Ropstad E, Krogenaes A, Evans NP, Robinson JE, Endestad T, Westlye LT, Madison C, Haraldsen IRH, Sex Brain European Res Grp SOBER (2014)
Effects of peripubertal gonadotropin-releasing hormone agonist on brain development in sheep - A magnetic resonance imaging study (vol 38, pg 1994, 2013)
Psychoneuroendocrinology, 40, 286
Nuruddin S, Syverstad GH, Lillehaug S, Leergaard TB, Nilsson LN, Ropstad E, Krogenæs A, Haraldsen IR, Torp R (2014)
Elevated mRNA-levels of gonadotropin-releasing hormone and its receptor in plaque-bearing Alzheimer's disease transgenic mice
PLoS One, 9 (8), e103607
DOI 10.1371/journal.pone.0103607, PubMed 25089901
Olberg DE, Andressen KW, Levy FO, Klaveness J, Haraldsen I, Sutcliffe JL (2014)
Synthesis and in vitro evaluation of small-molecule [18F] labeled gonadotropin-releasing hormone (GnRH) receptor antagonists as potential PET imaging agents for GnRH receptor expression
Bioorg Med Chem Lett, 24 (7), 1846-50
DOI 10.1016/j.bmcl.2014.02.002, PubMed 24613701
Wierckx K, Van Caenegem E, Schreiner T, Haraldsen I, Fisher AD, Toye K, Kaufman JM, T'Sjoen G (2014)
Cross-sex hormone therapy in trans persons is safe and effective at short-time follow-up: results from the European network for the investigation of gender incongruence
J Sex Med, 11 (8), 1999-2011
DOI 10.1111/jsm.12571, PubMed 24828032
Publications 2013
Heylens G, Elaut E, Kreukels BP, Paap MC, Cerwenka S, Richter-Appelt H, Cohen-Kettenis PT, Haraldsen IR, De Cuypere G (2013)
Psychiatric characteristics in transsexual individuals: multicentre study in four European countries
Br J Psychiatry, 204 (2), 151-6
DOI 10.1192/bjp.bp.112.121954, PubMed 23869030
Nuruddin S, Krogenæs A, Brynildsrud OB, Verhaegen S, Evans NP, Robinson JE, Haraldsen IR, Ropstad E (2013)
Peri-pubertal gonadotropin-releasing hormone agonist treatment affects sex biased gene expression of amygdala in sheep
Psychoneuroendocrinology, 38 (12), 3115-27
DOI 10.1016/j.psyneuen.2013.09.011, PubMed 24103890
Risnes I, Heldal A, Wagner K, Boye B, Haraldsen I, Leganger S, Møkleby K, Svennevig JL, Malt UF (2013)
Psychiatric outcome after severe cardio-respiratory failure treated with extracorporeal membrane oxygenation: a case-series
Psychosomatics, 54 (5), 418-27
DOI 10.1016/j.psym.2013.02.008, PubMed 23756125
Robinson JE, Evans NP, Dumbell R, Solbakk AK, Ropstad E, Haraldsen IR (2013)
Effects of inhibition of gonadotropin releasing hormone secretion on the response to novel objects in young male and female sheep
Psychoneuroendocrinology, 40, 130-9
DOI 10.1016/j.psyneuen.2013.11.005, PubMed 24485485
Sex On Brain European Research Group – SOBER, Nuruddin S, Bruchhage M, Ropstad E, Krogenæs A, Evans NP, Robinson JE, Endestad T, Westlye LT, Madison C, Haraldsen IR (2013)
Effects of peripubertal gonadotropin-releasing hormone agonist on brain development in sheep--a magnetic resonance imaging study
Psychoneuroendocrinology, 38 (10), 1994-2002
DOI 10.1016/j.psyneuen.2013.03.009, PubMed 23579083
Van Caenegem E, Taes Y, Wierckx K, Vandewalle S, Toye K, Kaufman JM, Schreiner T, Haraldsen I, T'Sjoen G (2013)
Low bone mass is prevalent in male-to-female transsexual persons before the start of cross-sex hormonal therapy and gonadectomy
Bone, 54 (1), 92-7
DOI 10.1016/j.bone.2013.01.039, PubMed 23369987
Wojniusz S, Ropstad E, Evans N, Robinson J, Solbakk AK, Endestad T, Haraldsen IR (2013)
Sex-specific development of spatial orientation is independent of peripubertal gonadal steroids
Psychoneuroendocrinology, 38 (9), 1709-16
DOI 10.1016/j.psyneuen.2013.02.005, PubMed 23477973
Publications 2012
Dag Erlend Olberg, Inger A Hagen, Anniken Hagen, Haraldsen IRH (2012)
Peptider for positronemisjonstomografi (PET)
NFT, 120 (1), 20-24
PublikaID 135
Evans NP, Robinson JE, Erhard HW, Ropstad E, Fleming LM, Haraldsen IR (2012)
Development of psychophysiological motoric reactivity is influenced by peripubertal pharmacological inhibition of gonadotropin releasing hormone action--results of an ovine model
Psychoneuroendocrinology, 37 (11), 1876-84
DOI 10.1016/j.psyneuen.2012.03.020, PubMed 22534405
Nuruddin S, Wojniusz S, Ropstad E, Krogenæs A, Evans NP, Robinson JE, Solbakk AK, Amiry-Moghaddam M, Haraldsen IR, Sex On Brain European Research Group – SOBER (2012)
Peri-pubertal gonadotropin-releasing hormone analog treatment affects hippocampus gene expression without changing spatial orientation in young sheep
Behav Brain Res, 242, 9-16
DOI 10.1016/j.bbr.2012.12.027, PubMed 23266521
Paap MC, Haraldsen IR, Breivik K, Butcher PR, Hellem FM, Stormark KM (2012)
The Link between Peer Relations, Prosocial Behavior, and ODD/ADHD Symptoms in 7-9-Year-Old Children
Psychiatry J, 2013, 319874
DOI 10.1155/2013/319874, PubMed 24286065
Paap MC, Meijer RR, Cohen-Kettenis PT, Richter-Appelt H, de Cuypere G, Kreukels BP, Pedersen G, Karterud S, Malt UF, Haraldsen IR (2012)
Why the factorial structure of the SCL-90-R is unstable: comparing patient groups with different levels of psychological distress using Mokken Scale Analysis
Psychiatry Res, 200 (2-3), 819-26
DOI 10.1016/j.psychres.2012.03.012, PubMed 22494703
Publications 2011
Paap MC, Meijer RR, Van Bebber J, Pedersen G, Karterud S, Hellem FM, Haraldsen IR (2011)
A study of the dimensionality and measurement precision of the SCL-90-R using item response theory
Int J Methods Psychiatr Res, 20 (3), e39-55
DOI 10.1002/mpr.347, PubMed 21812065
Publications 2010
Kreukels BP, Haraldsen IR, De Cuypere G, Richter-Appelt H, Gijs L, Cohen-Kettenis PT (2010)
A European network for the investigation of gender incongruence: the ENIGI initiative
Eur Psychiatry, 27 (6), 445-50
DOI 10.1016/j.eurpsy.2010.04.009, PubMed 20620022
Nieder TO, Herff M, Cerwenka S, Preuss WF, Cohen-Kettenis PT, De Cuypere G, Haraldsen IR, Richter-Appelt H (2010)
Age of onset and sexual orientation in transsexual males and females
J Sex Med, 8 (3), 783-91
DOI 10.1111/j.1743-6109.2010.02142.x, PubMed 21143416
Paap MC, Haraldsen IR (2010)
Sex-based differences in answering strategy and the influence of cross-sex hormones
Psychiatry Res, 175 (3), 266-70
DOI 10.1016/j.psychres.2009.07.020, PubMed 20022122
Paap MC, Kreukels BP, Cohen-Kettenis PT, Richter-Appelt H, de Cuypere G, Haraldsen IR (2010)
Assessing the utility of diagnostic criteria: a multisite study on gender identity disorder
J Sex Med, 8 (1), 180-90
DOI 10.1111/j.1743-6109.2010.02066.x, PubMed 20946149
Tønseth KA, Bjark T, Kratz G, Gross A, Kirschner R, Schreiner T, Diseth TH, Haraldsen I (2010)
[Sex reassignment surgery in transsexuals]
Tidsskr Nor Laegeforen, 130 (4), 376-9
DOI 10.4045/tidsskr.08.0670, PubMed 20220861
Wojniusz S, Vögele C, Ropstad E, Evans N, Robinson J, Sütterlin S, Erhard HW, Solbakk AK, Endestad T, Olberg DE, Haraldsen IR (2010)
Prepubertal gonadotropin-releasing hormone analog leads to exaggerated behavioral and emotional sex differences in sheep
Horm Behav, 59 (1), 22-7
DOI 10.1016/j.yhbeh.2010.09.010, PubMed 20934426
Publications 2009
Lund C, Haraldsen I, Lossius MI, Bjørnaes H, Lossius R, Nakken KO (2009)
[Psychogenic non-epileptic seizures]
Tidsskr Nor Laegeforen, 129 (22), 2348-51
DOI 10.4045/tidsskr.09.0300, PubMed 19935934
Publications 2007
Haraldsen IR, Haug E, Falch J, Egeland T, Opjordsmoen S (2007)
Cross-sex pattern of bone mineral density in early onset gender identity disorder
Horm Behav, 52 (3), 334-43
DOI 10.1016/j.yhbeh.2007.05.012, PubMed 17604029
Publications 2005
Haraldsen IR, Egeland T, Haug E, Finset A, Opjordsmoen S (2005)
Cross-sex hormone treatment does not change sex-sensitive cognitive performance in gender identity disorder patients
Psychiatry Res, 137 (3), 161-74
DOI 10.1016/j.psychres.2005.05.014, PubMed 16297984
Publications 2003
Haraldsen IR, Opjordsmoen S, Egeland T, Finset A (2003)
Sex-sensitive cognitive performance in untreated patients with early onset gender identity disorder
Psychoneuroendocrinology, 28 (7), 906-15
DOI 10.1016/s0306-4530(02)00107-5, PubMed 12892657
Publications 2000
Haraldsen IR, Dahl AA (2000)
Symptom profiles of gender dysphoric patients of transsexual type compared to patients with personality disorders and healthy adults
Acta Psychiatr Scand, 102 (4), 276-81
DOI 10.1034/j.1600-0447.2000.102004276.x, PubMed 11089727