Kristina Haugaa interviewed for "Dagens Medicin" New guidelines for cardiomyopathy recommend genetic testing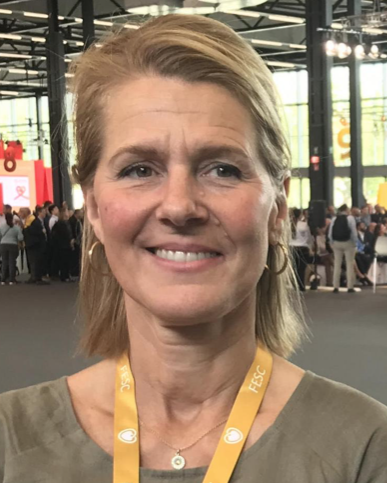 All patients with suspected cardiomyopathy are recommended genetic testing in order to find a cause for the symptoms. This is one of the main messages in the first comprehensive European guidelines in the field.
This applies not least to dilated cardiomyopathy, where possible genetic causes may go under the radar, even though they can be present in up to every other case, says Kristina Haugaa, head of the Cardiogenetics and sudden cardiac death group at OUH, professor of cardiology at the University of Oslo and senior consultant at Karolinska University Hospital. She is co-author of the new guidelines on cardiomyopathies presented at the ESC Congress in Amsterdam, and has been interviewed about the findings for the newspaper "Dagens Medicin".
Links:
The Dagens Medicin news article (in Swedish):
Nya riktlinjer för kardiomyopati slår ett slag för gentestning (28.08.2023)
Article in European Heart Journal on the new guidelines on cardiomyopathies, presented at the ESC Congress in Amsterdam:
2023 ESC Guidelines for the management of cardiomyopathies.
Arbelo E, Protonotarios A, Gimeno JR, Arbustini E, Barriales-Villa R, Basso C, Bezzina CR, Biagini E, Blom NA, de Boer RA, De Winter T, Elliott PM, Flather M, Garcia-Pavia P, Haugaa KH, Ingles J, Jurcut RO, Klaassen S, Limongelli G, Loeys B, Mogensen J, Olivotto I, Pantazis A, Sharma S, Van Tintelen JP, Ware JS, Kaski JP; ESC Scientific Document Group.
Eur Heart J. 2023 Aug 25:ehad194. doi: 10.1093/eurheartj/ehad194.
PMID: 37622657
European Society of Cardiology (ESC) home page
Home page of Kristina Haugaa's research group:
Cardiogenetics and sudden cardiac death