Department of Core Facilities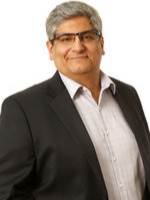 The Department of Core Facilities runs seven regional core facilities financed by the Southern-Eastern Norway Regional Health Authorities, providing advanced services to regional, national and international users. The Department aims to deliver easy access to state-of-the-art advanced technologies and competence, to improve research quality through assistance by experienced personnel and optimal choice of technology, and ultimately increase the scientific competitiveness of our users. The Department is organised in three units; Flow Cytometry and Pre-Clinical Imaging, Advanced Microscopy, and Genomics and Bioinformatics.
Watch video presenting our department
Department Head: Leonardo A. Meza-Zepeda.