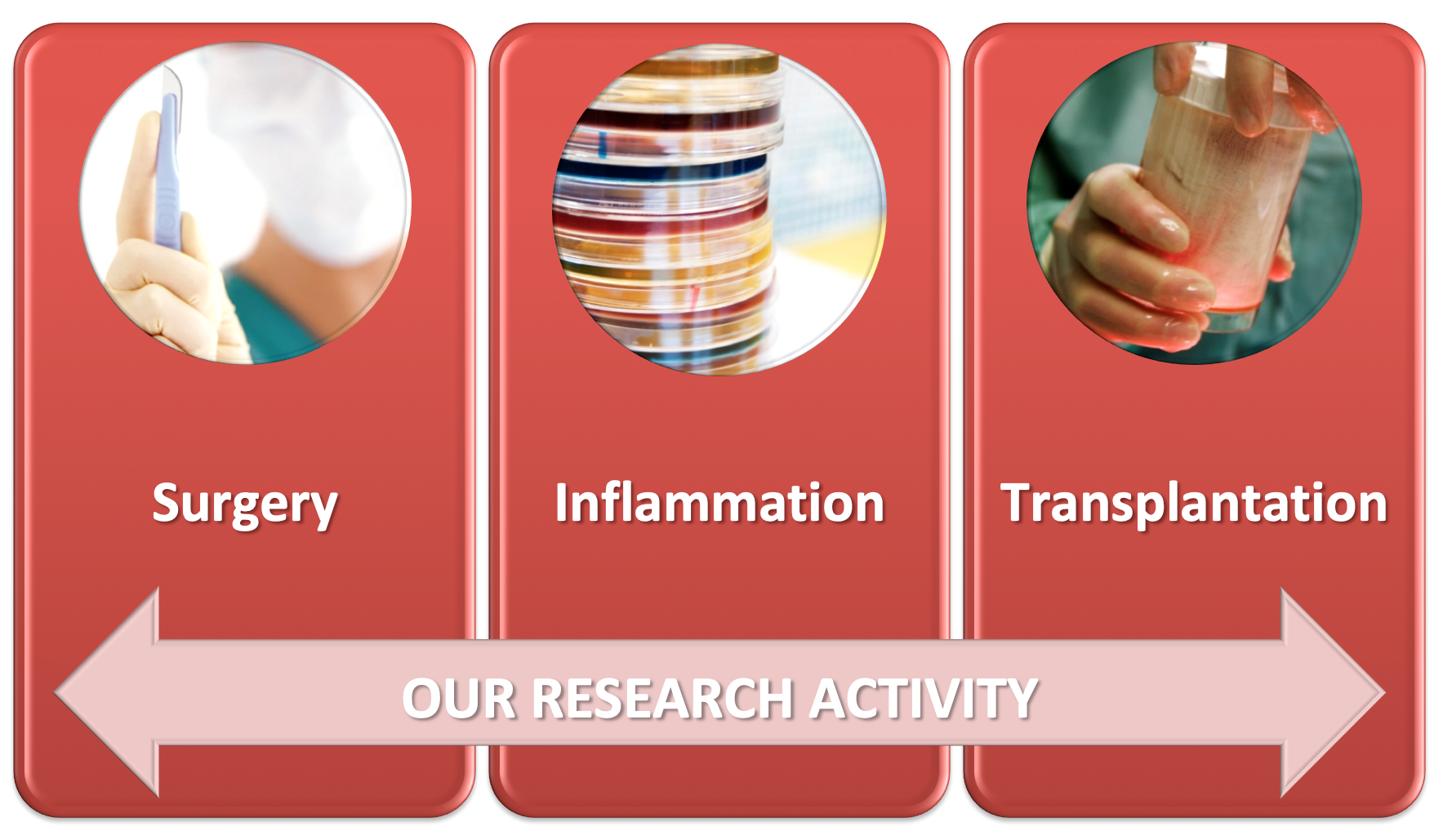 Our division's research activity is funded on three broad pillars: Surgical research, Inflammation research and Transplantation research. There's a heterogeneous activity within and between these pillars that spans from research on gastrointestinal disorders, pediatric surgery, urology, transplantation medicine and -surgery, to rheumatology, skin diseases and inflammatory disorders. Our division is also proud to host the Research Institute for Internal Medicine, which is internationally renowned for combining clinical medicine and molecular biology to establish "a bridge between bench and bedside".
Our research is integrated with our clinical work and patient care that is highly specialized and multidisciplinary both medically and surgically. We have a national function and responsibility for all transplantations of abdominal organs. The division has clinical and research activity at all the four major locations within Oslo university hospital: Rikshospitalet, Ullevål, Aker and the Radiumhospitalet.
Our research activity is organized into 26 different research groups within our 5 departments.
Research Management and the Research Committee