T-ABU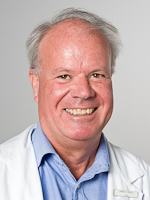 The overall research focus is physical, mental, cognitive, psychosocial and familial aspects of various serious and/or chronic somatic conditions or symptomatology in children and young people under the age of 18. Since 2017, the group has also included research on children and young people with gender incongruence.
The research group T-ABU conducts interdisciplinary bio-psycho-social research. To study complex interactions between biological, psychological and social factors a holistic, multifactorial approach is used in order to understand predisposing, triggering and maintaining mechanisms in all diseases. The research group seeks to develop this interdisciplinary field of research in close collaboration with both clinical and basic medical research environments at OUS, UiO, OsloMet, regionally, nationally and internationally. T-ABU can offer standardized methods for assessing physical function, pain, mental health and quality of life.
Over the years, the research group's efforts have been essential for highlighting the mental and psychosocial aspects of illness and treatment of children and young people. The research has contributed to new knowledge that has had an impact on the development and improvement of medical treatment protocols. Taking care of both the young patients' mental health and the family aspect, have been shown to increase the patient`s quality of life, better outcome of treatment, increased compliance and shorter duration of illness; important gains for both the individual patients, the family and society.
Since 2017, the group has through close collaboration with the National Gender Team, Children and Adolescents, carried out quality improvements in the form of establishing a register for gender incongruence, as well as several ongoing research projects.
Visit UiO home page (in Norwegian)