Tumor Immunology group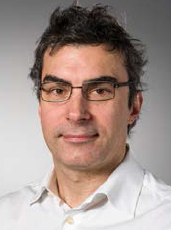 The Tumor Immunology group investigates the interplay between the immune system and cancer with a main focus on two types of immune cells, namely tumor-specific T cells and macrophages.

A central function of the immune system is to protect the individual against cancer. Enhancing the natural immune responses against tumors has an immense therapeutic potential. In fact, immunotherapy has now established itself as one of the four pillars of cancer treatment together with surgery, chemo- and radiation therapy. Our research vision is to increase the understanding of how the immune system naturally fights cancer in order to develop novel strategies for cancer immunotherapy. We perform both in vivoand in vitroexperiments with experimental mouse models, cell lines, and tumor tissue from patients with non-small cell lung cancer (NSCLC). On the basis of our previous findings, we focus our research on the mechanisms whereby tumor-specific CD4 T cells and macrophages collaborate to recognize and eliminate malignant cells.