Precision Pharmacotherapy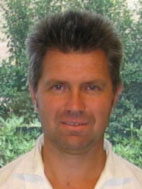 Research aims
Overall aim: To investigate mechanisms for individual variability in drug response and to establish principles for personalized dosing in selected pharmacotherapies, currently those related to immunosuppression, chemotherapy, anti-infectives and statins.
This may be achieved by:
The combination of pharmacokinetics (PK), pharmacodynamics (PD) and pharmacogenomics (PGx), sources for individual variability in the response of specific drugs.
The identification of variant genotypes or altered gene expression affecting drug response. Biomarkers for the above.
Models for decision support, including population PK/PD or machine learning based models plus integrative models for biomarkers.
Current projects (and collaborations)
Personalized statin treatment (Dept of Medicine, Drammen Hospital)
Self collecting blood samples by patients; microsamples and home sampling

Meropenem -optimized administration in the ICU
IMPRESS Norway - potential for dose individualization based on therapeutic drug monitroing and pharmacogenetics
Tacrolimus new PK/PD principles for individualization (Dept of Transplant Medicine)
Pediatric and adult hemato-oncology and transplantation, e.g. busulfan, glucocorticoids, tacrolimus (Dept of Pediatrics; Dept of Hematology)
Pharmacogenetic panels; integration with high throughput screening (Dept of Genetics)
Model informed precision dosing (MIPD) tools; pharmacometry models and machine learning