Home page of Tore Abrahamsen's group, from UiO: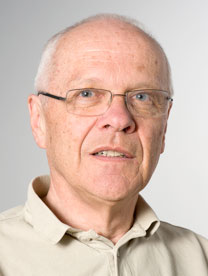 Infeksjon og immunologi
Forskningsgruppen for infeksjon og immunologi arbeider med problemstillinger innenfor antibiotikabruk og bakteriers resistensutvikling, meningokokk- og andre infeksjoner og primær immunsvikt inklusive DiGeorge syndrom.
Om gruppen
Gruppen har som mål å bedre diagnostikk og behandling av alvorlige infeksjoner hos barn inklusiv dem med medfødte immunsykdommer. Oppbygging av biobanker og kvalitetsregistre vil stå sentralt i arbeidet. Forskningsgruppen driver også Ressurssenteret for DiGeorge syndrom.
Pågående studier
T-cells, autoimmunity and inflammation in 22q11.2 deletion syndrome (DiGeorge syndrome).
Newborn screening for severe combined immunodeficiency (SCID).
Hematologiske og immunologiske studier av pasienter med DiGeorge syndrom.
Antibiotic resistance in the fecal flora of children treated for cancer and cystic fibrosis.
Exome squencing of DNA from primary immunodeficiency patients to find new discease genes.
Publisert
24. sep. 2012 12:38
-
Sist endret
11. aug. 2015 11:35
Kari Lima
Hans Christian Erichsen
Torstein Øverland
Karianne Wiger
Dina Aresvik
Kathleen Halvorsen
Marius K. Skram
Kiran Gul
Per Kristian Knudsen
Astrid Rojahn
Ingvild Heier