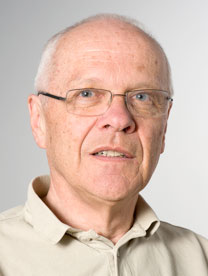 Infeksjon og immunologi
Forskningsgruppen for infeksjon og immunologi arbeider med problemstillinger innenfor antibiotikabruk og resistensutvikling i tillegg til primær og sekundær immunsvikt, i de senere årene spesielt DiGeorge syndrom.
Om gruppen
Forskningsgruppen for infeksjon og immunologi arbeider med problemstillinger innenfor antibiotikabruk og resistensutvikling i tillegg til primær og sekundær immunsvikt. Gruppen har som mål å bedre diagnostikk og behandling av alvorlige infeksjoner hos barn. Videre studier på T celle immunitet og immunologiske mekanismer. Flere biobanker og kvalitetsregistre er etablert. Gjennom et internasjonalt samarbeid har gruppen vært involvert i kartlegging av flere immunsviktgen. Vi er et "Jeffrey Modell Diagnostic and Research Center" fra 2014.
Forskningsgruppen driver også Referansesenteret for DiGeorge syndrom siden 2008.
Pågående studier
Hematologiske og immunologiske studier av pasienter med DiGeorge syndrom og andre mikrodelesjonssyndromer

Alvorlig immunsvikt og uventet spedbarnsdød (inkl. nasjonal studie på spedbarn død før 2 års alder)

22q11 syndromer og psykiatrisk sykdom, delstudie i BUPGEN prosjektet

Newborn screening for severe combined immunodeficiency (SCID), evaluering av effekt
Subkutan immunglobulin infusjoner hos spebarn; gjennomførbarhet og foreldrenes rolle
Exome sequencing of primary immunodeficiency patients to find new disease genes
Funksjonelle studier av nye sykdomsgener med utgangspunkt i immunsviktpasienter behandlet ved OUS
Behandlingsstudier på primær immunsvikt, bl.a. gjennom samarbeid med GOSH, London
Norwegian Enhanced Paediatric Immunisation Surveillance Network (NorEPIS) studier: 1) Rotavirus-studien; 2) Luftveisinfeksjoner hos barn og unge I Norge
Sykdomsbyrde av Enterovirus og Parechovirus assosierte CNS infeksjoner i Norge (i samarbeid med Avdeling for mikrobiologi, OUS og FHI. Oppstart 2020)
COVID-19 hos norske barn på sykehus – risikofaktorer, utfall og immunologi (i samarbeid med forskningsgruppen ORAACLE og flere norske barneavdlinger)
Maternal Infant Immunity against Vaccine Preventable Diseases in Norway (MINI-Nor) (FHI studie med oppstart 2020)

Best Available Treatment Study (BATS) (Behandling av Multisystem Inflammatory Syndrome in Children (MIS-C))

STAT1 Gain of Function gene editing study (inkl CRISPR-Cas genterapi for å bedre immunologisk kompetanse hos pasienter med denne typen immunsvikt)

Whole body MRI in healthy children and children with CNO (Studie ved Barneradiologisk avd OUS med pasientrekruttering fra Avdeling for barnemedisin)
Samarbeid
Nasjonalt
Nyfødtscreeningen, OUS
Avdeling for genetikk, OUS
Mikrobiologisk avdeling, OUS
Immunologisk institutt, UiO
Folkehelseinstituttet
Seksjon for medisinsk genetikk, Sykehuset Telemark
Inernasjonalt
Andrew Cant/Andy Gennery, Great North Children´s Hospital, Newcastle, UK
Austin Worth/Graham Davies, Great Ormond Street Hospital, London, UK
Adilia Warris, The Institute of Medical Sciences, University of Aberdeen, Aberdeen, UK
Utvalgte publikasjoner
Strand, J., et al., Second-Tier Next Generation Sequencing Integrated in Nationwide Newborn Screening Provides Rapid Molecular Diagnostics of Severe Combined Immunodeficiency. Front Immunol, 2020. 11: p. 1417.

Gul, K.A., et al., T-cell Receptor Excision Circles in Newborns with Heart Defects. Pediatr Cardiol, 2020. 41(4): p. 809-815.

Grinde, D., et al., Complement Activation in 22q11.2 Deletion Syndrome. J Clin Immunol, 2020. 40(3): p. 515-523.

Götzinger F et al. COVID-19 in children and adolescents in Europe: a multinational, multicentre cohort study. Lancet Child Adolesc Health, 2020 Sep;4(9):653-661.

Rojahn AE et al. Multiorgan inflammatory syndrome associated with SARS-CoV-2 in a child. Tidsskr Nor Laegeforen, 2020 Jun 25;140(11)

Bruun T et al. Impact of the Rotavirus Vaccination Program in Norway After Four Years With High Coverage. Pediatr Infect Dis J, 2021 Apr 1;40(4):368-374.

Barstad B et al. Cerebrospinal fluid cytokines and chemokines in children with Lyme neuroborreliosis; pattern and diagnostic utility. Cytokine, 2020 mar 18;130:155023.

Kristoffersen AW et al. SARS-CoV-2 infection in an infant with severe dilated cardiomyopathy. Cardiol Young, 2021 Mar;31(3):485-487. Epub 2020 Oct 29.
Publisert
24. sep. 2012 12:38
-
Sist endret
9. aug. 2022 13:48
Per Kristian Knudsen
Astrid Rojahn
Ingvild Ask
Dina Aresvik
Kiran Gul
Kari Lima
Torstein Øverland
Jintana Bunpan Andersen
Karen Marie Lundeby
Kathleen Halvorsen
Mona Hoff
Karen Helene Bronken Martinsen
Asbjørg Stray-Pedersen
Jochen Büchner