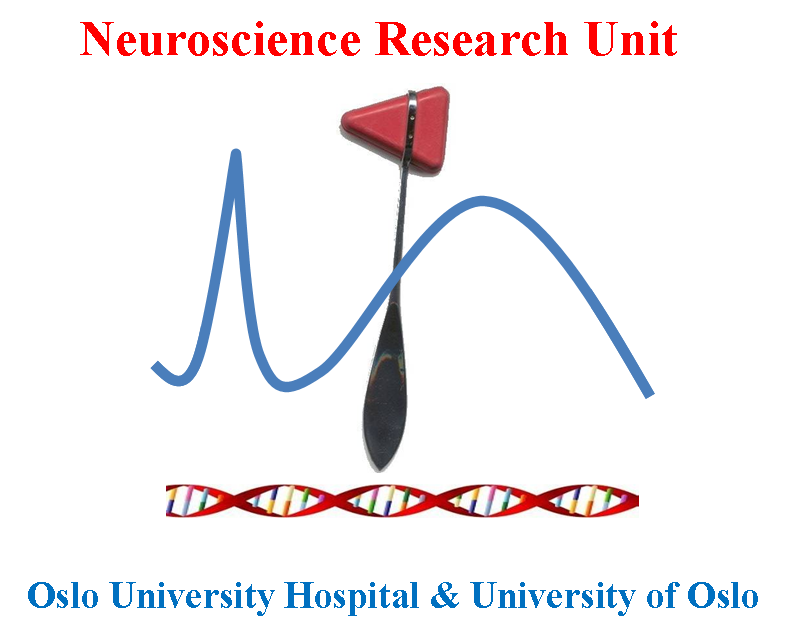 The Neuroscience Research Unit includes members from several research groups of the Division of Clinical Neuroscience, in Norwegian (Forskningsenhet for nevrofag) press here. The participating research groups study a variety of brain disorders using advanced methods. Many studies include the use of molecular biological methods, and several groups are focusing on the genetic basis of brain disorders.
The Neuroscience Research Unit has since 2013 been localised in the new wing of Domus Medica, adjacent to the hospital buildings at Rikshospitalet. Domus medica provides an excellent environment for laboratory based studies, with modern laboratory equipment and new offices. The location enables interaction within the Unit and with other scientists at Oslo University Hospital and the University of Oslo.
The following research groups have personell located in Domus medica:
News from the group, recent publications and further information are available at the sites of each research group.
If you have any questions about our laboratory or our arrangements, please contact Tone Berge (tone.berge@medisin.uio.no), researcher and daily leader of the Neuroscience Research Unit laboratory.