Our mission is 4-fold:
1) To carry out internationally competitive basic and translational research into human stem cell biology
2) To maintain state-of-the-art technological platforms for the production, characterization and differentiation of human pluripotent stem cells
3) To facilitate the use of human stem cells in clinical experiments and trials
4) To provide expertise and knowledge about human stem cell biology, technology and use to Norwegian researchers and clinicians, patients and their support groups, and health and government policy makers
Contact information for general requests:
Phone: +47 22851135
E-mail: g.s.holme@medisin.uio.no
Media inquiries:
Inquiries from the media should be made to Gry Selje Holme by email or telephone.
Patient inquiries:
All patient inquiries should be made by email to Gry Selje Holme. The Center can not administer patient inquiries made through any other channels.
Recent news and activities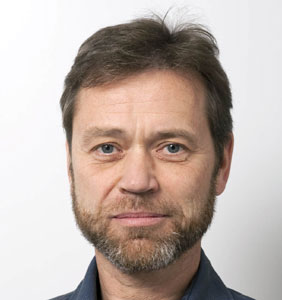 IN MEMORIUM
Jan Øivind Moskaug
1957-2018
It is with great sadness that we inform all of our colleagues, friends and associates that Jan Øivind Moskaug passed away on Friday, May 11, 2018, after battling cancer for a year.
Jan Øivind was a group leader at the Stem Cell Center from its inception in 2009. He was actively pursuing the role of mesenchymal stem cells in modulating inflammation in animal models and their utilization for tissue reconstruction in clinical trials. He was a devoted teacher, and a clear voice for responsible and ethical practice in scientific research. He will be sorely missed.
A memorial will be held today (Monday, May 14) at IMB at 12:00.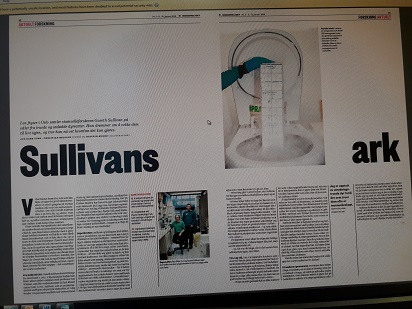 Gareth Sullivan's research on stem cells to save threatened species!
Click to read the article here: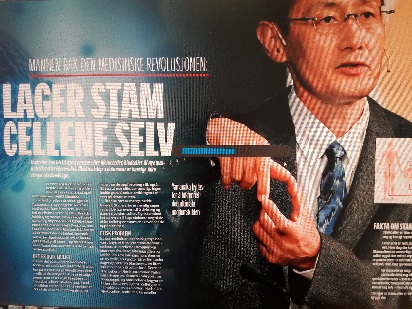 The man behind this medical revolution and the Norwegian pioneer; - The National Center for Stem Cell Research!
Click to read the article here!