NoPSC publishes a comprehensive update on primary sclerosing cholangitis in the Journal of Hepatology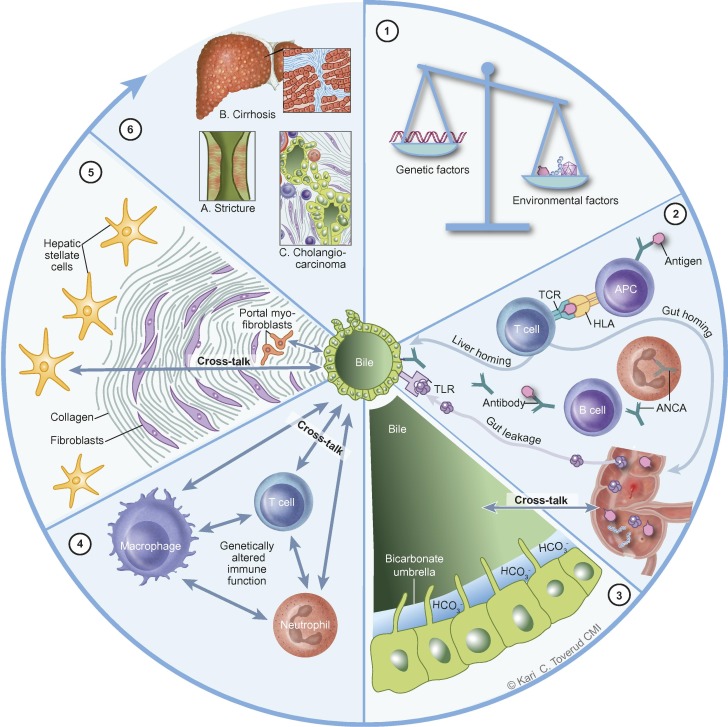 Primary sclerosing cholangitis (PSC) is a rare and progressive liver disease with important knowledge gaps and unmet needs. The close association with inflammatory bowel disease and the high risk of cancer in the liver and gut have strong impact on patients and their follow-up. With limited therapeutic options, PSC has long been the leading indication for liver transplantation in Norway. What is the current state-of-the-art management in PSC and what are the advances in this field?
This article published in the Journal of Hepatology emphasises recent developments related to patient stratification and disease behaviour and provides an overview of management options from a practical, patient-centred perspective. Advances in the understanding of PSC pathogenesis are explained and ongoing efforts to develop effective therapy are summarised.
To read the article, please see: http://www.sciencedirect.com/science/article/pii/S0168827817321967?via%3Dihub