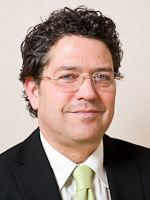 Dan Atar
Professor; MD PhD
+47 22 11 91 00
Mini CV
Education: He graduated from Basel University, trained in internal medicine and cardiology in Switzerland, Denmark, and the US, and held a post-doc position at the Johns Hopkins University in Baltimore (1991-94)
Work record:
Head of Research at the Div. of Medicine and Professor of

Cardiology at the Oslo University Hospital in Norway. 2013 - present

Head of Cardiology Ullevål University Hospital, 2010 to 2013

Head of Cardiology at Aker University Hospital, 2002 to 2010

Visiting Associate Professorship at the Johns Hopkins University in Baltimore, USA.
Co-authored over 540 articles (H-index 82)
Awards, committees, memberships:
Fellowships: FESC, FACC, FEHRA and inaugural FAHA.

Previous Chairman of the ESC Working Group on CV Pharmacotherapy.

Chair of an EUFP7 research consortium (Mitocare) to study reperfusion injury in STEMI.

He was on several ESC guideline writing committees, amongst others the 2010, 2012 and 2016 ESC AFib Guidelines as well as the 2012 STEMI-guideline and the 2018 Universal Definition of MI.
Elected as Councilor and Board member of the ESC, as its Vice President, And as Treasurer of the ESC.

He earned a doctor honoris causa in 2015 and in

2016 on the Clarivate list of "the most cited researchers of the world".

In 2023 he received the "Lifetime Achievement Award in Heart Research" by the Norwegian

Association for Public Health".
Research areas:
Cardiovascular pharmacotherapy
Atrial fibrillation
Acute coronary syndromes
Cardiac function and heart failure
Publications 2023
Andel PM, Aukrust P, Gleditsch J, Gude E, Haugeberg G, Høie S, Salte T, Steine K, Atar D (2023)
Recurrent pericarditis
Tidsskr Nor Laegeforen, 143 (8)
DOI 10.4045/tidsskr.22.0580, PubMed 37254974
Atar D, Auricchio A, Blomström-Lundqvist C (2023)
Cardiac device infection: removing barriers to timely and adequate treatment
Eur Heart J, 44 (35), 3323-3326
DOI 10.1093/eurheartj/ehad490, PubMed 37529893
Atar D, Bakken A, Munkhaugen J (2023)
Achieving the unachievable: How to optimize lipid-lowering therapy in survivors of acute myocardial infarction
Kardiol Pol, 81 (4), 327-329
DOI 10.33963/KP.a2023.0087, PubMed 37144720
Atar D, Rosseland LA, Jammer I, Aakre KM, Wiseth R, Molund M, Gualandro DM, Omland T (2023)
Implementing screening for myocardial injury in non-cardiac surgery: perspectives of an ad-hoc interdisciplinary expert group
Scand Cardiovasc J, 57 (1), 31-39
DOI 10.1080/14017431.2022.2112071, PubMed 37141087
Bondjers K, Lingaas I, Stensland S, Atar D, Zwart JA, Wøien H, Dyb G (2023)
"I've kept going" - a multisite repeated cross-sectional study of healthcare workers' pride in personal performance during the COVID-19 pandemic
BMC Health Serv Res, 23 (1), 322
DOI 10.1186/s12913-023-09246-5, PubMed 37004056
Fröhlich H, Bossmeyer A, Kazmi S, Goode KM, Agewall S, Atar D, Grundtvig M, Frey N, Cleland JGF, Frankenstein L, Clark AL, Täger T (2023)
Glycaemic control and insulin therapy are significant confounders of the obesity paradox in patients with heart failure and diabetes mellitus
Clin Res Cardiol (in press)
DOI 10.1007/s00392-023-02268-3, PubMed 37608126
Gaba P, O'Donoghue ML, Park JG, Wiviott SD, Atar D, Kuder JF, Im K, Murphy SA, De Ferrari GM, Gaciong ZA, Toth K, Gouni-Berthold I, Lopez-Miranda J, Schiele F, Mach F, Flores-Arredondo JH, López JAG, Elliott-Davey M, Wang B, Monsalvo ML, Abbasi S, Giugliano RP, Sabatine MS (2023)
Association Between Achieved Low-Density Lipoprotein Cholesterol Levels and Long-Term Cardiovascular and Safety Outcomes: An Analysis of FOURIER-OLE
Circulation, 147 (16), 1192-1203
DOI 10.1161/CIRCULATIONAHA.122.063399, PubMed 36779348
Healey JS, Lopes RD, Granger CB, Alings M, Rivard L, McIntyre WF, Atar D, Birnie DH, Boriani G, Camm AJ, Conen D, Erath JW, Gold MR, Hohnloser SH, Ip J, Kautzner J, Kutyifa V, Linde C, Mabo P, Mairesse G, Benezet Mazuecos J, Cosedis Nielsen J, Philippon F, Proietti M, Sticherling C et al. (2023)
Apixaban for Stroke Prevention in Subclinical Atrial Fibrillation
N Engl J Med (in press)
DOI 10.1056/NEJMoa2310234, PubMed 37952132
Jervan Ø, Haukeland-Parker S, Gleditsch J, Tavoly M, Klok FA, Steine K, Johannessen HH, Spruit MA, Atar D, Holst R, Astrup Dahm AE, Sirnes PA, Stavem K, Ghanima W (2023)
The Effects of Exercise Training in Patients With Persistent Dyspnea Following Pulmonary Embolism: A Randomized Controlled Trial
Chest, 164 (4), 981-991
DOI 10.1016/j.chest.2023.04.042, PubMed 37149257
Knudsen Pope M, Hall TS, Virdone S, Atar D, John Camm A, Pieper KS, Jansky P, Haas S, Goto S, Panchenko E, Baron-Esquivias G, Angchaisuksiri P, Kakkar AK, GARFIELD-AF Investigators (2023)
Rhythm versus rate control in patients with newly diagnosed atrial fibrillation - Observations from the GARFIELD-AF registry
Int J Cardiol Heart Vasc, 49, 101302
DOI 10.1016/j.ijcha.2023.101302, PubMed 38020059
Kristensen AMD, Munkhaugen J, Halvorsen S, Olsen MH, Bakken A, Sehested TSG, Ruddox V, Lange T, Fagerland MW, Torp-Pedersen C, Prescott E, Atar D (2023)
The Danish-Norwegian randomized trial on beta-blocker therapy after myocardial infarction: Design, rationale, and baseline characteristics
Eur Heart J Cardiovasc Pharmacother (in press)
DOI 10.1093/ehjcvp/pvad093, PubMed 38017624
Navarese EP, Landi A, Oliva A, Piccolo R, Aboyans V, Angiolillo D, Atar D, Capodanno D, Fox KAA, Halvorsen S, James S, Jüni P, Kunadian V, Leonardi S, Mehran R, Montalescot G, Niebauer J, Price S, Storey RF, Völler H, Vranckx P, Windecker S, Valgimigli M (2023)
Within and beyond 12-month efficacy and safety of antithrombotic strategies in patients with established coronary artery disease: two companion network meta-analyses of the 2022 joint clinical consensus statement of the European Association of Percutaneous Cardiovascular Interventions (EAPCI), European Association for Acute CardioVascular Care (ACVC), and European Association of Preventive Cardiology (EAPC)
Eur Heart J Cardiovasc Pharmacother, 9 (3), 271-290
DOI 10.1093/ehjcvp/pvad016, PubMed 36869784
Nixdorf D, Sponheimer M, Berghammer D, Engert F, Bader U, Philipp N, Kazerani M, Straub T, Rohrbacher L, Wange L, Dapa S, Atar D, Seitz CM, Brandstetter K, Linder A, von Bergwelt M, Leonhardt H, Mittelstaet J, Kaiser A, Bücklein V, Subklewe M (2023)
Adapter CAR T cells to counteract T-cell exhaustion and enable flexible targeting in AML
Leukemia, 37 (6), 1298-1310
DOI 10.1038/s41375-023-01905-0, PubMed 37106163
Ratajczak-Tretel B, Lambert AT, Al-Ani R, Arntzen K, Bakkejord GK, Bekkeseth HMO, Bjerkeli V, Eldøen G, Gulsvik AK, Halvorsen B, Høie GA, Ihle-Hansen H, Ihle-Hansen H, Ingebrigtsen S, Kremer C, Krogseth SB, Kruuse C, Kurz M, Nakstad I, Novotny V, Næss H, Qazi R, Rezaj MK, Rørholt DM, Steffensen LH et al. (2023)
Prediction of underlying atrial fibrillation in patients with a cryptogenic stroke: results from the NOR-FIB Study
J Neurol, 270 (8), 4049-4059
DOI 10.1007/s00415-023-11680-8, PubMed 37162578
Ratajczak-Tretel B, Lambert AT, Al-Ani R, Arntzen K, Bakkejord GK, Bekkeseth HMO, Bjerkeli V, Eldøen G, Gulsvik AK, Halvorsen B, Høie GA, Ihle-Hansen H, Ingebrigtsen S, Kremer C, Krogseth SB, Kruuse C, Kurz M, Nakstad I, Novotny V, Naess H, Qazi R, Rezaj MK, Rørholt DM, Steffensen LH, Sømark J et al. (2023)
Underlying causes of cryptogenic stroke and TIA in the nordic atrial fibrillation and stroke (NOR-FIB) study - the importance of comprehensive clinical evaluation
BMC Neurol, 23 (1), 115
DOI 10.1186/s12883-023-03155-0, PubMed 36944929
Sandberg EL, Halvorsen S, Berge T, Grimsmo J, Atar D, Fensli R, Grenne BL, Jortveit J (2023)
Fully digital self-screening for atrial fibrillation with patch electrocardiogram
Europace, 25 (5)
DOI 10.1093/europace/euad075, PubMed 36945146
Schneider A, Atar D, Agewall S (2023)
RESPONSE: Climate Change and Health: Challenges, Opportunities, and the Need for Action
J Am Coll Cardiol, 81 (11), 1130-1132
DOI 10.1016/j.jacc.2022.10.041, PubMed 36922095
Semb AG, Vesterbekkmo EK, Retterstøl K, Atar D, Solberg EE, Schirmer H, Løchen ML, Kask A, Grimsmo J, Ingul CB, Munkhaugen J (2023)
[PCSK9 inhibitors on reimbursable prescription: who is eligible?]
Tidsskr Nor Laegeforen, 143 (8)
DOI 10.4045/tidsskr.23.0191, PubMed 37254976
Serebruany VL, Tanguay JF, Gurvich ML, Marciniak TA, Atar D (2023)
Time Course of Death After Acute Coronary Syndrome Treated With Dual Antiplatelet Therapy for 1 Year
Am J Med, 136 (5), 484-488
DOI 10.1016/j.amjmed.2023.01.029, PubMed 36828207
Serebruany VL, Tanguay JF, Gurvich ML, Marciniak TA, Atar D (2023)
Strokes and Transient Ischemic Attacks Occurrence During Annual Dual Antiplatelet Therapy
Am J Ther, 30 (5), e411-e415
DOI 10.1097/MJT.0000000000001622, PubMed 37713684
Tancin Lambert A, Ratajczak-Tretel B, Al-Ani R, Arntzen K, Bakkejord GK, Bekkeseth HMO, Bjerkeli V, Eldøen G, Gulsvik AK, Halvorsen B, Høie GA, Ihle-Hansen H, Ihle-Hansen H, Ingebrigtsen S, Johansen H, Kremer C, Krogseth SB, Kruuse C, Kurz M, Nakstad I, Novotny V, Naess H, Qazi R, Rezai MK, Rørholt DM et al. (2023)
Biomarkers predictive of atrial fibrillation in patients with cryptogenic stroke. Insights from the Nordic Atrial Fibrillation and Stroke (NOR-FIB) study
Eur J Neurol, 30 (5), 1352-1363
DOI 10.1111/ene.15746, PubMed 36786305
Valgimigli M, Aboyans V, Angiolillo D, Atar D, Capodanno D, Halvorsen S, James S, Jüni P, Kunadian V, Landi A, Leonardi S, Mehran R, Montalescot G, Navarese EP, Niebauer J, Oliva A, Piccolo R, Price S, Storey RF, Völler H, Vranckx P, Windecker S, Fox KAA (2023)
Antithrombotic treatment strategies in patients with established coronary atherosclerotic disease
Eur Heart J Cardiovasc Pharmacother, 9 (5), 462-496
DOI 10.1093/ehjcvp/pvad032, PubMed 37120728
Publications 2022
Atar D, Langslet G, Tonstad S (2022)
Do we need new lipid-lowering agents in the era of PCSK9 inhibitors? Recent advances
Kardiol Pol, 80 (7-8), 741-749
DOI 10.33963/KP.a2022.0117, PubMed 35521719
Atar D, Sarkar S, Kolev E, Mura C, Brosstad F, Theodorsen L, Westen GI, Stribolt-Halvorsen PE (2022)
Randomized, open-label, crossover trial comparing the pharmacokinetic profile of a novel oral aspirin solution and a chewed aspirin tablet
Int J Clin Pharmacol Ther, 60 (10), 430-438
DOI 10.5414/CP204271, PubMed 35979901
Birnbaum Y, Rankinen J, Jneid H, Atar D, Nikus K (2022)
The Role of ECG in the Diagnosis and Risk Stratification of Acute Coronary Syndromes: an Old but Indispensable Tool
Curr Cardiol Rep, 24 (2), 109-118
DOI 10.1007/s11886-021-01628-7, PubMed 35028816
Butt JH, Dewan P, Jhund PS, Anand IS, Atar D, Ge J, Desai AS, Echeverria LE, Køber L, Lam CSP, Maggioni AP, Martinez F, Packer M, Rouleau JL, Sim D, Van Veldhuisen DJ, Vrtovec B, Zannad F, Zile MR, Gong J, Lefkowitz MP, Rizkala AR, Solomon SD, McMurray JJV (2022)
Sacubitril/Valsartan and Frailty in Patients With Heart Failure and Preserved Ejection Fraction
J Am Coll Cardiol, 80 (12), 1130-1143
DOI 10.1016/j.jacc.2022.06.037, PubMed 36050227
De Caterina R, Patti G, Westerbergh J, Horowitz J, Ezekowitz JA, Lewis BS, Lopes RD, McMurray JJV, Atar D, Bahit MC, Keltai M, López-Sendón JL, Ruzyllo W, Granger CB, Alexander JH, Wallentin L (2022)
Heterogeneity of diabetes as a risk factor for major adverse cardiovascular events in anticoagulated patients with atrial fibrillation: an analysis of the ARISTOTLE trial
Eur Heart J Cardiovasc Pharmacother, 8 (3), 227-235
DOI 10.1093/ehjcvp/pvaa140, PubMed 33367487
Fyksen TS, Vanberg P, Gjesdal K, von Lueder TG, Bjørnerheim R, Steine K, Atar D, Halvorsen S (2022)
Cardiovascular phenotype of long-term anabolic-androgenic steroid abusers compared with strength-trained athletes
Scand J Med Sci Sports, 32 (8), 1170-1181
DOI 10.1111/sms.14172, PubMed 35460300
Hall TS, Ørn S, Zannad F, Rossignol P, Duarte K, Solomon SD, Atar D, Agewall S, Dickstein K, Girerd N (2022)
The Association of Smoking with Hospitalization and Mortality Differs According to Sex in Patients with Heart Failure Following Myocardial Infarction
J Womens Health (Larchmt), 31 (3), 310-320
DOI 10.1089/jwh.2021.0326, PubMed 35049355
Heiberg E, Engblom H, Carlsson M, Erlinge D, Atar D, Aletras AH, Arheden H (2022)
Infarct quantification with cardiovascular magnetic resonance using "standard deviation from remote" is unreliable: validation in multi-centre multi-vendor data
J Cardiovasc Magn Reson, 24 (1), 53
DOI 10.1186/s12968-022-00888-8, PubMed 36336693
Johannessen TR, Halvorsen S, Atar D, Munkhaugen J, Nore AK, Wisløff T, Vallersnes OM (2022)
Cost-effectiveness of a rule-out algorithm of acute myocardial infarction in low-risk patients: emergency primary care versus hospital setting
BMC Health Serv Res, 22 (1), 1274
DOI 10.1186/s12913-022-08697-6, PubMed 36271364
Johannessen TR, Halvorsen S, Atar D, Vallersnes OM (2022)
Performance of the Novel Observation Group Criteria of the European Society of Cardiology (ESC) 0/1-Hour Algorithm in a Low-Risk Population
J Am Heart Assoc, 11 (7), e024927
DOI 10.1161/JAHA.121.024927, PubMed 35352564
Korthauer LE, Giugliano RP, Guo J, Sabatine MS, Sever P, Keech A, Atar D, Kurtz C, Ruff CT, Mach F, Ott BR (2022)
No association between APOE genotype and lipid lowering with cognitive function in a randomized controlled trial of evolocumab
PLoS One, 17 (4), e0266615
DOI 10.1371/journal.pone.0266615, PubMed 35404972
Kotecha D, Asselbergs FW, Achenbach S, Anker SD, Atar D, Baigent C, Banerjee A, Beger B, Brobert G, Casadei B, Ceccarelli C, Cowie MR, Crea F, Cronin M, Denaxas S, Derix A, Fitzsimons D, Fredriksson M, Gale CP, Gkoutos GV, Goettsch W, Hemingway H, Ingvar M, Jonas A, Kazmierski R et al. (2022)
CODE-EHR best-practice framework for the use of structured electronic health-care records in clinical research
Lancet Digit Health, 4 (10), e757-e764
DOI 10.1016/S2589-7500(22)00151-0, PubMed 36050271
Kotecha D, Asselbergs FW, Achenbach S, Anker SD, Atar D, Baigent C, Banerjee A, Beger B, Brobert G, Casadei B, Ceccarelli C, Cowie MR, Crea F, Cronin M, Denaxas S, Derix A, Fitzsimons D, Fredriksson M, Gale CP, Gkoutos GV, Goettsch W, Hemingway H, Ingvar M, Jonas A, Kazmierski R et al. (2022)
CODE-EHR best practice framework for the use of structured electronic healthcare records in clinical research
BMJ, 378, e069048
DOI 10.1136/bmj-2021-069048, PubMed 36562446
Kotecha D, Asselbergs FW, Achenbach S, Anker SD, Atar D, Baigent C, Banerjee A, Beger B, Brobert G, Casadei B, Ceccarelli C, Cowie MR, Crea F, Cronin M, Denaxas S, Derix A, Fitzsimons D, Fredriksson M, Gale CP, Gkoutos GV, Goettsch W, Hemingway H, Ingvar M, Jonas A, Kazmierski R et al. (2022)
CODE-EHR best practice framework for the use of structured electronic healthcare records in clinical research
Eur Heart J, 43 (37), 3578-3588
DOI 10.1093/eurheartj/ehac426, PubMed 36208161
Moschetti K, Kwong RY, Petersen SE, Lombardi M, Garot J, Atar D, Rademakers FE, Sierra-Galan LM, Mavrogeni S, Li K, Fernandes JL, Schneider S, Pinget C, Ge Y, Antiochos P, Deluigi C, Bruder O, Mahrholdt H, Schwitter J (2022)
Cost-Minimization Analysis for Cardiac Revascularization in 12 Health Care Systems Based on the EuroCMR/SPINS Registries
JACC Cardiovasc Imaging, 15 (4), 607-625
DOI 10.1016/j.jcmg.2021.11.008, PubMed 35033498
O'Donoghue ML, Giugliano RP, Wiviott SD, Atar D, Keech A, Kuder JF, Im K, Murphy SA, Flores-Arredondo JH, López JAG, Elliott-Davey M, Wang B, Monsalvo ML, Abbasi S, Sabatine MS (2022)
Long-Term Evolocumab in Patients With Established Atherosclerotic Cardiovascular Disease
Circulation, 146 (15), 1109-1119
DOI 10.1161/CIRCULATIONAHA.122.061620, PubMed 36031810
Ratajczak-Tretel B, Lambert AT, Atar D, Aamodt AH (2022)
Cryptogenic stroke and TIA: Suggested diagnostic approach while waiting for evaluation and treatment guidelines
Acta Neurol Scand, 145 (5), 641-646
DOI 10.1111/ane.13590, PubMed 35146751
Ratajczak-Tretel B, Tancin Lambert A, Al-Ani R, Arntzen K, Bakkejord GK, Bekkeseth H, Bjerkeli V, Eldøen G, Gulsvik A, Halvorsen B, Høie GA, Ihle-Hansen H, Ihle-Hansen H, Ingebrigtsen S, Johansen H, Kremer C, Krogseth SB, Kruuse C, Kurz M, Nakstad I, Novotny V, Næss H, Qazi R, Rezaj MK, Rørholt DM et al. (2022)
Atrial fibrillation in cryptogenic stroke and TIA patients in The Nordic Atrial Fibrillation and Stroke (NOR-FIB) Study: Main results
Eur Stroke J, 8 (1), 148-156
DOI 10.1177/23969873221123122, PubMed 37021182
Ratajczak-Tretel B, Tancin Lambert A, Al-Ani R, Arntzen K, Bakkejord GK, Bekkeseth HMO, Bjerkeli V, Eldøen G, Gulsvik A, Halvorsen B, Høie GA, Ihle-Hansen H, Ihle-Hansen H, Ingebrigtsen S, Johansen H, Kremer C, Krogseth SB, Kruuse C, Kurz M, Nakstad I, Novotny V, Næss 18 H, Qazi R, Rezaj MK, Rørholt DM et al. (2022)
Atrial fibrillation in cryptogenic stroke and TIA patients in The Nordic Atrial Fibrillation and Stroke (NOR-FIB) Study: Main results
European Stroke Journal, 0 (0), 1-9
DOI 10.1177/23969873221123122, PublikaID 431
Saldarriaga C, Atar D, Stebbins A, Lewis BS, Abidin IZ, Blaustein RO, Butler J, Ezekowitz JA, Hernandez AF, Lam CSP, O'Connor CM, Pieske B, Ponikowski P, Roessig L, Voors AA, Anstrom KJ, Armstrong PW, VICTORIA Study Group (2022)
Vericiguat in patients with coronary artery disease and heart failure with reduced ejection fraction
Eur J Heart Fail, 24 (5), 782-790
DOI 10.1002/ejhf.2468, PubMed 35239245
Serebruany VL, Tanguay JF, Kuliczkowski W, Heidel E, Kim MH, Atar D (2022)
Impact of Bleeding on Myocardial Infarction, Stroke, and Death During 12 Months Dual Antiplatelet Therapy After Acute Coronary Syndrome
Am J Med, 135 (11), 1342-1348
DOI 10.1016/j.amjmed.2022.07.022, PubMed 35977606
Thind M, Zareba W, Atar D, Crijns HJGM, Zhu J, Pak HN, Reiffel J, Ludwigs U, Wieloch M, Stewart J, Kowey P (2022)
Efficacy and safety of dronedarone versus placebo in patients with atrial fibrillation stratified according to renal function: Post hoc analyses of the EURIDIS-ADONIS trials
Clin Cardiol, 45 (1), 101-109
DOI 10.1002/clc.23765, PubMed 35019175
Triska J, Maitra N, Deshotels MR, Haddadin F, Angiolillo DJ, Vilahur G, Jneid H, Atar D, Birnbaum Y (2022)
A Comprehensive Review of the Pleiotropic Effects of Ticagrelor
Cardiovasc Drugs Ther (in press)
DOI 10.1007/s10557-022-07373-5, PubMed 36001200
Ye R, Jneid H, Alam M, Uretsky BF, Atar D, Kitakaze M, Davidson SM, Yellon DM, Birnbaum Y (2022)
Do We Really Need Aspirin Loading for STEMI?
Cardiovasc Drugs Ther, 36 (6), 1221-1238
DOI 10.1007/s10557-022-07327-x, PubMed 35171384
Publications 2021
Allahham M, Lerman A, Atar D, Birnbaum Y (2021)
Why Not Dipyridamole: a Review of Current Guidelines and Re-evaluation of Utility in the Modern Era
Cardiovasc Drugs Ther, 36 (3), 525-532
DOI 10.1007/s10557-021-07224-9, PubMed 34245446
Atar D, Jukema JW, Molemans B, Taub PR, Goto S, Mach F, CerezoOlmos C, Underberg J, Keech A, Tokgözoğlu L, Bonaca MP (2021)
New cardiovascular prevention guidelines: How to optimally manage dyslipidaemia and cardiovascular risk in 2021 in patients needing secondary prevention?
Atherosclerosis, 319, 51-61
DOI 10.1016/j.atherosclerosis.2020.12.013, PubMed 33476944
Birnbaum Y, Nikus K, Atar D, Jneid H (2021)
Is RBBB the new LBBB? Are we going to repeat the same mistakes?
J Electrocardiol, 65, 34-36
DOI 10.1016/j.jelectrocard.2020.12.010, PubMed 33477070
Camm AJ, Atar D (2021)
Use of Non-vitamin K Antagonist Oral Anticoagulants for Stroke Prevention across the Stroke Spectrum: Progress and Prospects
Thromb Haemost, 121 (6), 716-730
DOI 10.1055/s-0040-1721665, PubMed 33412613
Chiang CH, Chiang CH, Pickering JW, Stoyanov KM, Chew DP, Neumann JT, Ojeda F, Sörensen NA, Su KY, Kavsak P, Worster A, Inoue K, Johannessen TR, Atar D, Amann M, Hochholzer W, Mokhtari A, Ekelund U, Twerenbold R, Mueller C, Bahrmann P, Buttinger N, Dooley M, Ruangsomboon O, Nowak RM et al. (2021)
Performance of the European Society of Cardiology 0/1-Hour, 0/2-Hour, and 0/3-Hour Algorithms for Rapid Triage of Acute Myocardial Infarction : An International Collaborative Meta-analysis
Ann Intern Med, 175 (1), 101-113
DOI 10.7326/M21-1499, PubMed 34807719
Gonzales RA, Seemann F, Lamy J, Mojibian H, Atar D, Erlinge D, Steding-Ehrenborg K, Arheden H, Hu C, Onofrey JA, Peters DC, Heiberg E (2021)
MVnet: automated time-resolved tracking of the mitral valve plane in CMR long-axis cine images with residual neural networks: a multi-center, multi-vendor study
J Cardiovasc Magn Reson, 23 (1), 137
DOI 10.1186/s12968-021-00824-2, PubMed 34857009
Hall TS, Atar D (2021)
The Times They Are A-Changin´: Antithrombotic strategies in patients with acute coronary syndrome undergoing coronary stenting who have concomitant atrial fibrillation
Eur J Intern Med, 88, 21-22
DOI 10.1016/j.ejim.2021.04.008, PubMed 33934970
Johannessen TR, Atar D, Vallersnes OM, Larstorp ACK, Mdala I, Halvorsen S (2021)
Comparison of a single high-sensitivity cardiac troponin T measurement with the HEART score for rapid rule-out of acute myocardial infarction in a primary care emergency setting: a cohort study
BMJ Open, 11 (2), e046024
DOI 10.1136/bmjopen-2020-046024, PubMed 33627355
Maqsood MH, Alam M, Atar D, Birnbaum Y (2021)
Efficacy of Long-Term Oral Beta-Blocker Therapy in Patients Who Underwent Percutaneous Coronary Intervention for ST-Segment Elevation Myocardial Infarction With Preserved Left Ventricular Ejection Fraction: A Systematic Review and Meta-analysis
J Cardiovasc Pharmacol, 77 (1), 87-93
DOI 10.1097/FJC.0000000000000922, PubMed 33136764
Marciniak TA, Atar D, Serebruany V (2021)
The perils of data sharing, meta-analyses, and estimating cardiovascular risk
Eur Heart J Cardiovasc Pharmacother, 7 (3), e55-e57
DOI 10.1093/ehjcvp/pvaa109, PubMed 32941601
Oberprieler NG, Farahmand B, Cameron J, Brobert G, Jonasson C, Atar D (2021)
Characteristics, treatment patterns, and residual cardiovascular risk of patients with a first acute myocardial infarction: A nationwide population-based cohort study in Norway
Fundam Clin Pharmacol, 36 (3), 563-571
DOI 10.1111/fcp.12744, PubMed 34904750
Pope MK, Atar D, Svilaas A, Hole T, Nielsen JD, Hintze U, Crisby M, Raatikainen P, Airaksinen KEJ, Virdone S, Pieper K, Kayani G, Le Heuzey JY, Steffel J, Stepinska J, Bassand JP, Camm AJ, GARFIELD-AF Investigators (2021)
Risk profile, antithrombotic treatment and clinical outcomes of patients in Nordic countries with atrial fibrillation - results from the GARFIELD-AF registry
Ann Med, 53 (1), 485-494
DOI 10.1080/07853890.2021.1893897, PubMed 33818226
Pope MK, Hall TS, Schirripa V, Radic P, Virdone S, Pieper KS, Le Heuzey JY, Jansky P, Fitzmaurice DA, Cappato R, Atar D, Camm AJ, Kakkar AK, GARFIELD-AF investigators (2021)
Cardioversion in patients with newly diagnosed non-valvular atrial fibrillation: observational study using prospectively collected registry data
BMJ, 375, e066450
DOI 10.1136/bmj-2021-066450, PubMed 34706884
Rubboli A, Atar D (2021)
The debated issue of direct oral anticoagulants correct dosing: When even the reviewer is confused
Eur J Intern Med, 90, 125-126
DOI 10.1016/j.ejim.2021.05.009, PubMed 34090747
Rubboli A, Atar D (2021)
Modulating the Intensity of Oral Anticoagulation Therapy with Direct Oral Anticoagulants: Feasible or Not?
Am J Cardiovasc Drugs, 22 (2), 113-115
DOI 10.1007/s40256-021-00488-4, PubMed 34254254
Sandberg EL, Grenne BL, Berge T, Grimsmo J, Atar D, Halvorsen S, Fensli R, Jortveit J (2021)
Diagnostic Accuracy and Usability of the ECG247 Smart Heart Sensor Compared to Conventional Holter Technology
J Healthc Eng, 2021, 5230947
DOI 10.1155/2021/5230947, PubMed 34765102
Taegtmeyer H, Atar D (2021)
Icons in Cardiology
Cardiology, 146 (6), 667
DOI 10.1159/000519019, PubMed 34412055
Topaz M, Ashkenazi I, Barzel O, Biswas S, Atar D, Shadmi N, Siev-Ner I (2021)
Minimizing treatment complexity of combat-related soft tissue injuries using a dedicated tension relief system and negative pressure therapy augmented by high-dose in situ antibiotic therapy and oxygen delivery: a retrospective study
Burns Trauma, 9, tkab007
DOI 10.1093/burnst/tkab007, PubMed 34212059
Täger T, Atar D, Agewall S, Katus HA, Grundtvig M, Cleland JGF, Clark AL, Fröhlich H, Frankenstein L (2021)
Comparative efficacy of sodium-glucose cotransporter-2 inhibitors (SGLT2i) for cardiovascular outcomes in type 2 diabetes: a systematic review and network meta-analysis of randomised controlled trials
Heart Fail Rev, 26 (6), 1421-1435
DOI 10.1007/s10741-020-09954-8, PubMed 32314085
Täger T, Frankenstein L, Atar D, Agewall S, Frey N, Grundtvig M, Clark AL, Cleland JGF, Fröhlich H (2021)
Influence of receptor selectivity on benefits from SGLT2 inhibitors in patients with heart failure: a systematic review and head-to-head comparative efficacy network meta-analysis
Clin Res Cardiol, 111 (4), 428-439
DOI 10.1007/s00392-021-01913-z, PubMed 34498169
Publications 2020
Atar D, Berge E, Le Heuzey JY, Virdone S, Camm AJ, Steffel J, Gibbs H, Goldhaber SZ, Goto S, Kayani G, Misselwitz F, Stepinska J, Turpie AGG, Bassand JP, Kakkar AK, GARFIELD-AF Investigators (2020)
The association between patterns of atrial fibrillation, anticoagulation, and cardiovascular events
Europace, 22 (2), 195-204
DOI 10.1093/europace/euz292, PubMed 31747004
Bassand JP, Apenteng PN, Atar D, Camm AJ, Cools F, Corbalan R, Fitzmaurice DA, Fox KA, Goto S, Haas S, Hacke W, Jerjes-Sanchez C, Koretsune Y, Heuzey JL, Sawhney JP, Oh S, Stępińska J, Cate VT, Verheugt FW, Kayani G, Pieper KS, Kakkar AK, Garfield-Af Investigators FT (2020)
GARFIELD-AF: a worldwide prospective registry of patients with atrial fibrillation at risk of stroke
Future Cardiol, 17 (1), 19-38
DOI 10.2217/fca-2020-0014, PubMed 32696663
Birnbaum Y, Levine GN, French J, Kaski JC, Atar D, Alam M, Hasdai D, Jneid H, Uretsky BF (2020)
Inferior ST-Elevation Myocardial Infarction Presenting When Urgent Primary Percutaneous Coronary Intervention Is Unavailable: Should We Adhere to Current Guidelines?
Cardiovasc Drugs Ther, 34 (6), 865-870
DOI 10.1007/s10557-020-07039-0, PubMed 32671603
Bogsrud MP, Øyri LKL, Halvorsen S, Atar D, Leren TP, Holven KB (2020)
Prevalence of genetically verified familial hypercholesterolemia among young (<45 years) Norwegian patients hospitalized with acute myocardial infarction
J Clin Lipidol, 14 (3), 339-345
DOI 10.1016/j.jacl.2020.04.002, PubMed 32418822
Butt N, Bache-Mathiesen LK, Ushakova A, Nordrehaug JE, Jensen SE, Munk PS, Danchin N, Dubois-Rande JL, Hansen HS, Paganelli F, Corvoisier PL, Firat H, Erlinge D, Atar D, Larsen AI (2020)
Pentraxin 3 in primary percutaneous coronary intervention for ST elevation myocardial infarction is associated with early irreversible myocardial damage : Kinetic profile, relationship to interleukin 6 and infarct size
Eur Heart J Acute Cardiovasc Care, 9 (4), 302-312
DOI 10.1177/2048872620923641, PubMed 32403934
Frankenstein L, Seide S, Täger T, Jensen K, Fröhlich H, Clark AL, Seiz M, Katus HA, Nee P, Uhlmann L, Naci H, Atar D (2020)
Relative Efficacy of Spironolactone, Eplerenone, and cAnRenone in patients with Chronic Heart failure (RESEARCH): a systematic review and network meta-analysis of randomized controlled trials
Heart Fail Rev, 25 (2), 161-171
DOI 10.1007/s10741-019-09832-y, PubMed 31364027
Johannessen TR, Vallersnes OM, Halvorsen S, Larstorp ACK, Mdala I, Atar D (2020)
Pre-hospital One-Hour Troponin in a Low-Prevalence Population of Acute Coronary Syndrome: OUT-ACS study
Open Heart, 7 (2)
DOI 10.1136/openhrt-2020-001296, PubMed 32719074
Khatami M, Pope MK, Le Page S, Radic P, Schirripa V, Grundvold I, Atar D (2020)
Cardioversion Safety - Are We Doing Enough?
Cardiology, 145 (11), 740-745
DOI 10.1159/000509343, PubMed 32898849
Kristensen AMD, Bovin A, Zwisler AD, Cerquira C, Torp-Pedersen C, Bøtker HE, Gustafsson I, Veien KT, Thomsen KK, Olsen MH, Larsen ML, Nielsen OW, Hildebrandt P, Foghmar S, Jensen SE, Lange T, Sehested T, Jernberg T, Atar D, Ibanez B, Prescott E (2020)
Design and rationale of the Danish trial of beta-blocker treatment after myocardial infarction without reduced ejection fraction: study protocol for a randomized controlled trial
Trials, 21 (1), 415
DOI 10.1186/s13063-020-4214-6, PubMed 32446298
Nordenskjöld AM, Agewall S, Atar D, Baron T, Beltrame J, Bergström O, Erlinge D, Gale CP, López-Pais J, Jernberg T, Johansson P, Ravn-Fisher A, Reynolds HR, Somaratne JB, Tornvall P, Lindahl B (2020)
Randomized evaluation of beta blocker and ACE-inhibitor/angiotensin receptor blocker treatment in patients with myocardial infarction with non-obstructive coronary arteries (MINOCA-BAT): Rationale and design
Am Heart J, 231, 96-104
DOI 10.1016/j.ahj.2020.10.059, PubMed 33203618
Pope MK, Ghanima W, Atar D (2020)
Intensification of antithrombotic therapy for chronic atherosclerosis
Tidsskr Nor Laegeforen, 140 (10)
DOI 10.4045/tidsskr.20.0066, PubMed 32602309
Pope MK, Ghanima W, Atar D (2020)
Intensification of antithrombotic therapy for chronic atherosclerosis
Tidsskr. Nor. Laegeforen., 140 (10), 976-977
Savarese G, Reiner MF, Uijl A, D'Amario D, Agewall S, Atar D, Baumgartner I, Borghi C, De Carlo M, Drexel H, Kaski JC, Kjeldsen KP, Kucher N, Lund LH, Niessner A, Semb AG, Schmidt TA, Sulzgruber P, Tamargo J, Vitale C, Wassmann S, Aboyans V, Lewis BS (2020)
Antithrombotic therapy and major adverse limb events in patients with chronic lower extremity arterial disease: systematic review and meta-analysis from the European Society of Cardiology Working Group on Cardiovascular Pharmacotherapy in Collaboration with the European Society of Cardiology Working Group on Aorta and Peripheral Vascular Diseases
Eur Heart J Cardiovasc Pharmacother, 6 (2), 86-93
DOI 10.1093/ehjcvp/pvz036, PubMed 31392312
Stensjøen AL, Hommerstad A, Halvorsen S, Arheden H, Engblom H, Erlinge D, Larsen AI, Sejersten Ripa M, Clemmensen P, Atar D, Hall TS (2020)
Worst lead ST deviation and resolution of ST elevation at one hour for prediction of myocardial salvage, infarct size, and microvascular obstruction in patients with ST-elevation myocardial infarction treated with primary percutaneous coronary intervention
Ann Noninvasive Electrocardiol, 25 (6), e12784
DOI 10.1111/anec.12784, PubMed 32592427
Tancin Lambert A, Kong XY, Ratajczak-Tretel B, Atar D, Russell D, Skjelland M, Bjerkeli V, Skagen K, Coq M, Schordan E, Firat H, Halvorsen B, Aamodt AH (2020)
Biomarkers Associated with Atrial Fibrillation in Patients with Ischemic Stroke: A Pilot Study from the NOR-FIB Study
Cerebrovasc Dis Extra, 10 (1), 11-20
DOI 10.1159/000504529, PubMed 32028277
Zamorano JL, Gottfridsson C, Asteggiano R, Atar D, Badimon L, Bax JJ, Cardinale D, Cardone A, Feijen EAM, Ferdinandy P, López-Fernández T, Gale CP, Maduro JH, Moslehi J, Omland T, Plana Gomez JC, Scott J, Suter TM, Minotti G (2020)
The cancer patient and cardiology
Eur J Heart Fail, 22 (12), 2290-2309
DOI 10.1002/ejhf.1985, PubMed 32809231
Aamodt AH, Bjork MH, Tronvik EA, Buanes EA, Stovner LJ, Atar D (2020)
Do ACE inhibitors and angiotensin receptor antagonists increase the risk of severe Covid-19?
Tidsskr. Nor. Laegeforen., 140 (9), 859-860
Aamodt AH, Bjørk MH, Tronvik EA, Buanes EA, Stovner LJ, Atar D (2020)
Do ACE inhibitors and angiotensin receptor antagonists increase the risk of severe COVID-19?
Tidsskr Nor Laegeforen, 140 (9)
DOI 10.4045/tidsskr.20.0411, PubMed 32549022
Aamodt IT, Lycholip E, Celutkiene J, von Lueder T, Atar D, Falk RS, Hellesø R, Jaarsma T, Strömberg A, Lie I (2020)
Self-Care Monitoring of Heart Failure Symptoms and Lung Impedance at Home Following Hospital Discharge: Longitudinal Study
J Med Internet Res, 22 (1), e15445
DOI 10.2196/15445, PubMed 31909717
Publications 2019
Allencherril J, Jneid H, Atar D, Alam M, Levine G, Kloner RA, Birnbaum Y (2019)
Pathophysiology, Diagnosis, and Management of the No-Reflow Phenomenon
Cardiovasc Drugs Ther, 33 (5), 589-597
DOI 10.1007/s10557-019-06901-0, PubMed 31418141
Atar D (2019)
Editor's Note
Cardiology, 142 (1), 1
DOI 10.1159/000497089, PubMed 30852568
Atar D, Grundvold I (2019)
On-label reduced doses of non-vitamin K anticoagulants prove safe and efficient; yet how to ensure the correct dose for the right patient?
Eur Heart J, 40 (19), 1501-1503
DOI 10.1093/eurheartj/ehz014, PubMed 30753396
Borer JS, Atar D, Marciniak T, Kim MH, Serebruany V (2019)
Atrial Fibrillation and Stroke in Patients with Hypertrophic Cardiomyopathy: Important New Insights
Thromb Haemost, 119 (3), 355-357
DOI 10.1055/s-0039-1678724, PubMed 30759487
Dahl Aarvik M, Sandven I, Dondo TB, Gale CP, Ruddox V, Munkhaugen J, Atar D, Otterstad JE (2019)
Effect of oral β-blocker treatment on mortality in contemporary post-myocardial infarction patients: a systematic review and meta-analysis
Eur Heart J Cardiovasc Pharmacother, 5 (1), 12-20
DOI 10.1093/ehjcvp/pvy034, PubMed 30192930
Fox KAA, Metra M, Morais J, Atar D (2019)
The myth of 'stable' coronary artery disease
Nat Rev Cardiol, 17 (1), 9-21
DOI 10.1038/s41569-019-0233-y, PubMed 31358978
Fröhlich H, Rosenfeld N, Täger T, Goode K, Kazmi S, Hole T, Katus HA, Atar D, Cleland JGF, Agewall S, Clark AL, Frankenstein L, Grundtvig M (2019)
Epidemiology and long-term outcome in outpatients with chronic heart failure in Northwestern Europe
Heart, 105 (16), 1252-1259
DOI 10.1136/heartjnl-2018-314256, PubMed 30792238
Hall TS, von Lueder TG, Zannad F, Rossignol P, Duarte K, Chouihed T, Solomon SD, Dickstein K, Atar D, Agewall S, Girerd N, High-Risk Myocardial Infarction Database Initiative investigators (2019)
Left ventricular ejection fraction and adjudicated, cause-specific hospitalizations after myocardial infarction complicated by heart failure or left ventricular dysfunction
Am Heart J, 215, 83-90
DOI 10.1016/j.ahj.2019.06.004, PubMed 31291604
Hohnloser SH, Fudim M, Alexander JH, Wojdyla DM, Ezekowitz JA, Hanna M, Atar D, Hijazi Z, Bahit MC, Al-Khatib SM, Lopez-Sendon JL, Wallentin L, Granger CB, Lopes RD (2019)
Efficacy and Safety of Apixaban Versus Warfarin in Patients With Atrial Fibrillation and Extremes in Body Weight
Circulation, 139 (20), 2292-2300
DOI 10.1161/CIRCULATIONAHA.118.037955, PubMed 30773022
Kjeldsen SE, Atar D, von Lueder TG (2019)
Angiotensin receptor neprilysin inhibition for the treatment of hypertension: the neglected child in cardiovascular pharmacotherapy
Eur Heart J Cardiovasc Pharmacother, 5 (2), 122-123
DOI 10.1093/ehjcvp/pvz005, PubMed 30698668
Kotecha D, Flather MD, Atar D, Collins P, Pepper J, Jenkins E, Reid CM, Eccleston D, Alternative Risk Markers in Coronary Artery Disease (ARM-CAD) Study (2019)
B-type natriuretic peptide trumps other prognostic markers in patients assessed for coronary disease
BMC Med, 17 (1), 72
DOI 10.1186/s12916-019-1306-9, PubMed 30943979
Marciniak TA, Atar D, Serebruany V (2019)
Does Ivabradine Decrease Cardiovascular Deaths in Heart Failure Patients?
Am J Med, 133 (3), 347-351
DOI 10.1016/j.amjmed.2019.07.046, PubMed 31442391
Marciniak TA, Hall TS, Atar D, Agewall S, Serebruany VL (2019)
Ivabradine for heart failure: regulatory differences in Europe and United States
Eur Heart J Cardiovasc Pharmacother, 5 (2), 119-121
DOI 10.1093/ehjcvp/pvz006, PubMed 30715322
Marti HP, Serebruany V, Atar D (2019)
Challenging Anticoagulation in Advanced Renal Failure
Am J Med, 132 (11), 1258-1259
DOI 10.1016/j.amjmed.2019.07.002, PubMed 31356767
Nordlund D, Engblom H, Bonnet JL, Hansen HS, Atar D, Erlinge D, Ekelund U, Heiberg E, Carlsson M, Arheden H (2019)
Gender but not diabetes, hypertension or smoking affects infarct evolution in ST-elevation myocardial infarction patients - data from the CHILL-MI, MITOCARE and SOCCER trials
BMC Cardiovasc Disord, 19 (1), 161
DOI 10.1186/s12872-019-1139-7, PubMed 31269907
Pradhan B, Kjellstrom T, Atar D, Sharma P, Kayastha B, Bhandari G, Pradhan PK (2019)
Heat Stress Impacts on Cardiac Mortality in Nepali Migrant Workers in Qatar
Cardiology, 143 (1), 37-48
DOI 10.1159/000500853, PubMed 31302648
Ratajczak-Tretel B, Lambert AT, Johansen H, Halvorsen B, Bjerkeli V, Russell D, Sandset EC, Ihle-Hansen H, Eriksen E, Næss H, Novotny V, Khanevski AN, Truelsen TC, Idicula T, Ægidius KL, Tobro H, Krogseth SB, Ihle-Hansen H, Hagberg G, Kruuse C, Arntzen K, Bakkejord GK, Villseth M, Nakstad I, Eldøen G et al. (2019)
Atrial fibrillation in cryptogenic stroke and transient ischaemic attack - The Nordic Atrial Fibrillation and Stroke (NOR-FIB) Study: Rationale and design
Eur Stroke J, 4 (2), 172-180
DOI 10.1177/2396987319837089, PubMed 31259265
Serebruany VL, Hall TS, Atar D, Agewall S, Hyun Kim M, Geudelin B, Lomakin N, Marciniak TA (2019)
Mortality and adverse events with brand and generic clopidogrel in the US Food and Drug Administration Adverse Event Reporting System
Eur Heart J Cardiovasc Pharmacother, 5 (4), 210-215
DOI 10.1093/ehjcvp/pvy035, PubMed 30192939
Serebruany VL, Marciniak TA, Atar D (2019)
Predicting clinical outcomes after clopidogrel use: easier to postulate than to prove and implement
Pol Arch Intern Med, 129 (2), 78-79
DOI 10.20452/pamw.4467, PubMed 30816102
Stubnova V, Os I, Høieggen A, Solbu MD, Grundtvig M, Westheim AS, Atar D, Waldum-Grevbo B (2019)
Gender differences in association between uric acid and all-cause mortality in patients with chronic heart failure
BMC Cardiovasc Disord, 19 (1), 4
DOI 10.1186/s12872-018-0989-8, PubMed 30611196
Sulzgruber P, Wassmann S, Semb AG, Doehner W, Widimsky P, Gremmel T, Kaski JC, Savarese G, Rosano GMC, Borghi C, Kjeldsen K, Torp-Pedersen C, Schmidt TA, Lewis BS, Drexel H, Tamargo J, Atar D, Agewall S, Niessner A (2019)
Oral anticoagulation in patients with non-valvular atrial fibrillation and a CHA2DS2-VASc score of 1: a current opinion of the European Society of Cardiology Working Group on Cardiovascular Pharmacotherapy and European Society of Cardiology Council on Stroke
Eur Heart J Cardiovasc Pharmacother, 5 (3), 171-180
DOI 10.1093/ehjcvp/pvz016, PubMed 31119266
Sulzgruber P, Wassmann S, Semb AG, Doehner W, Widimsky P, Gremmel T, Kaski JC, Savarese G, Rosano GMC, Borghi C, Kjeldsen K, Torp-Pedersen C, Schmidt TA, Lewis BS, Drexel H, Tamargo J, Atar D, Agewall S, Niessner A (2019)
Oral Anticoagulation in patients with non-valvular atrial fibrillation and a CHA2DS2-VASc score of 1
Eur Heart J, 40 (36), 3010-3012
DOI 10.1093/eurheartj/ehz650, PubMed 31541549
Täger T, Fröhlich H, Grundtvig M, Seiz M, Schellberg D, Goode K, Kazmi S, Hole T, Katus HA, Atar D, Cleland JGF, Agewall S, Clark AL, Frankenstein L (2019)
Comparative effectiveness of loop diuretics on mortality in the treatment of patients with chronic heart failure - A multicenter propensity score matched analysis
Int J Cardiol, 289, 83-90
DOI 10.1016/j.ijcard.2019.01.109, PubMed 30827731
Verheugt FWA, Ambrosio G, Atar D, Bassand JP, Camm AJ, Costabel JP, Fitzmaurice DA, Illingworth L, Goldhaber SZ, Goto S, Haas S, Jansky P, Kayani G, Stepinska J, Turpie AGG, van Eickels M, Kakkar AK, GARFIELD-AF Investigators (2019)
Outcomes in Newly Diagnosed Atrial Fibrillation and History of Acute Coronary Syndromes: Insights from GARFIELD-AF
Am J Med, 132 (12), 1431-1440.e7
DOI 10.1016/j.amjmed.2019.06.008, PubMed 31306621
von Lueder TG, Atar D, Agewall S, Jensen JK, Hopper I, Kotecha D, Mentz RJ, Kim MH, Serebruany VL (2019)
All-Cause Mortality and Cardiovascular Outcomes With Non-Vitamin K Oral Anticoagulants Versus Warfarin in Patients With Heart Failure in the Food and Drug Administration Adverse Event Reporting System
Am J Ther, 26 (6), e671-e678
DOI 10.1097/MJT.0000000000000883, PubMed 31145139
Aamodt IT, Lycholip E, Celutkiene J, Strömberg A, Atar D, Falk RS, von Lueder T, Hellesø R, Jaarsma T, Lie I (2019)
Health Care Professionals' Perceptions of Home Telemonitoring in Heart Failure Care: Cross-Sectional Survey
J Med Internet Res, 21 (2), e10362
DOI 10.2196/10362, PubMed 30724744
Publications 2018
Allencherril J, Alam M, Levine G, Jneid H, Atar D, Kloner RA, Birnbaum Y (2018)
Do We Need Potent Intravenous Antiplatelet Inhibition at the Time of Reperfusion During ST-Segment Elevation Myocardial Infarction?
J Cardiovasc Pharmacol Ther, 24 (3), 215-224
DOI 10.1177/1074248418812167, PubMed 30563349
Allencherril J, Fakhri Y, Engblom H, Heiberg E, Carlsson M, Dubois-Rande JL, Halvorsen S, Hall TS, Larsen AI, Jensen SE, Arheden H, Atar D, Clemmensen P, Ripa MS, Birnbaum Y (2018)
The significance of ST-elevation in aVL in anterolateral myocardial infarction: An assessment by cardiac magnetic resonance imaging
Ann Noninvasive Electrocardiol, 23 (6), e12580
DOI 10.1111/anec.12580, PubMed 29971868
Allencherril J, Fakhri Y, Engblom H, Heiberg E, Carlsson M, Dubois-Rande JL, Halvorsen S, Hall TS, Larsen AI, Jensen SE, Arheden H, Atar D, Clemmensen P, Ripa MS, Birnbaum Y (2018)
Correlation of anteroseptal ST elevation with myocardial infarction territories through cardiovascular magnetic resonance imaging
J Electrocardiol, 51 (4), 563-568
DOI 10.1016/j.jelectrocard.2018.03.016, PubMed 29996989
Andresen K, Atar D, Gjertsen E, Ghanima W, Roseth S, Johansen OE (2018)
Mechanisms of action and clinical use of specific reversal agents for non-vitamin K antagonist oral anticoagulants
Scand Cardiovasc J, 52 (3), 156-162
DOI 10.1080/14017431.2018.1453613, PubMed 29569500
Bonaca MP, De Ferrari GM, Atar D, Bash LD, Lautsch D, Bohula EA, Horack M, Brudi P, Ferrieres J, Gitt AK (2018)
How does the TRS 2°P score relate to real-world patients?
Eur Heart J Cardiovasc Pharmacother, 4 (2), 72-74
DOI 10.1093/ehjcvp/pvy004, PubMed 29554293
Fröhlich H, Henning F, Täger T, Schellberg D, Grundtvig M, Goode K, Corletto A, Kazmi S, Hole T, Katus HA, Atar D, Cleland JGF, Agewall S, Frankenstein L, Clark AL (2018)
Comparative effectiveness of enalapril, lisinopril, and ramipril in the treatment of patients with chronic heart failure: a propensity score-matched cohort study
Eur Heart J Cardiovasc Pharmacother, 4 (2), 82-92
DOI 10.1093/ehjcvp/pvx013, PubMed 28475676
Hall TS, von Lueder TG, Zannad F, Rossignol P, Duarte K, Chouihed T, Dickstein K, Atar D, Agewall S, Girerd N, High-Risk Myocardial Infarction Database Initiative investigators (2018)
Relationship between left ventricular ejection fraction and mortality after myocardial infarction complicated by heart failure or left ventricular dysfunction
Int J Cardiol, 272, 260-266
DOI 10.1016/j.ijcard.2018.07.137, PubMed 30144995
Jia X, Heiberg E, Ripa MS, Engblom H, Halvorsen S, Arheden H, Atar D, Clemmensen P, Birnbaum Y (2018)
Correlation of ST changes in leads V4-V6 to area of ischemia by CMR in inferior STEMI
Scand Cardiovasc J, 52 (4), 189-195
DOI 10.1080/14017431.2018.1458145, PubMed 29595340
Jia X, Heiberg E, Sejersten Ripa M, Engblom H, Carlsson M, Halvorsen S, Arheden H, Atar D, Clemmensen P, Birnbaum Y (2018)
Cardiac Magnetic Resonance Evaluation of the Extent of Myocardial Injury in Patients with Inferior ST Elevation Myocardial Infarction and Concomitant ST Depression in Leads V1-V3: Analysis from the MITOCARE Study
Cardiology, 140 (3), 178-185
DOI 10.1159/000491745, PubMed 30099440
Kotecha D, Breithardt G, Camm AJ, Lip GYH, Schotten U, Ahlsson A, Arnar D, Atar D, Auricchio A, Bax J, Benussi S, Blomstrom-Lundqvist C, Borggrefe M, Boriani G, Brandes A, Calkins H, Casadei B, Castellá M, Chua W, Crijns H, Dobrev D, Fabritz L, Feuring M, Freedman B, Gerth A et al. (2018)
Integrating new approaches to atrial fibrillation management: the 6th AFNET/EHRA Consensus Conference
Europace, 20 (3), 395-407
DOI 10.1093/europace/eux318, PubMed 29300976
Lewis BS, Atar D (2018)
Peripheral arterial disease and limb salvage: a new arena for the cardiologist
Eur Heart J Cardiovasc Pharmacother, 4 (3), 136-137
DOI 10.1093/ehjcvp/pvy014, PubMed 30052851
Munkhaugen J, Ruddox V, Halvorsen S, Dammen T, Fagerland MW, Hernæs KH, Vethe NT, Prescott E, Jensen SE, Rødevand O, Jortveit J, Bendz B, Schirmer H, Køber L, Bøtker HE, Larsen AI, Vikenes K, Steigen T, Wiseth R, Pedersen T, Edvardsen T, Otterstad JE, Atar D (2018)
BEtablocker Treatment After acute Myocardial Infarction in revascularized patients without reduced left ventricular ejection fraction (BETAMI): Rationale and design of a prospective, randomized, open, blinded end point study
Am Heart J, 208, 37-46
DOI 10.1016/j.ahj.2018.10.005, PubMed 30530121
Ofstad AP, Atar D, Gullestad L, Langslet G, Johansen OE (2018)
The heart failure burden of type 2 diabetes mellitus-a review of pathophysiology and interventions
Heart Fail Rev, 23 (3), 303-323
DOI 10.1007/s10741-018-9685-0, PubMed 29516230
Ofstad AP, Atar D, Gullestad L, Langslet G, Johansen OE (2018)
Response to the editor
Heart Fail Rev (in press)
DOI 10.1007/s10741-018-9723-y, PubMed 29968222
Ofstad AP, Atar D, Gullestad L, Langslet G, Johansen OE (2018)
Author's response to: letter to the editor
Heart Fail Rev, 23 (5), 819
DOI 10.1007/s10741-018-9728-6, PubMed 30043131
Pahlm U, Seemann F, Engblom H, Gyllenhammar T, Halvorsen S, Hansen HS, Erlinge D, Atar D, Heiberg E, Arheden H, Carlsson M (2018)
Longitudinal left ventricular function is globally depressed within a week of STEMI
Clin Physiol Funct Imaging, 38 (6), 1029-1037
DOI 10.1111/cpf.12521, PubMed 29701310
Ruddox V, Otterstad JE, Atar D, Bendz B, Edvardsen T (2018)
In Current Clinical Practice, after Percutaneous Coronary Intervention for Acute Myocardial Infarction, Are β-Blockers Prescribed for Heart Failure or as Secondary Prevention? A Pilot Study
Cardiology, 140 (3), 152-154
DOI 10.1159/000490656, PubMed 30089282
Rutherford OCW, Konig MSS, Risnes K, Raouf N, Atar D, Ghanima W (2018)
Serum concentration measurements of DOAK drugs Reply
Tidsskr. Nor. Laegeforen., 138 (7), 621
Rutherford OW, König MSS, Risnes K, Raouf N, Atar D, Ghanima W (2018)
[Antidote treatment during use of direct anticoagulants]
Tidsskr Nor Laegeforen, 138 (3)
DOI 10.4045/tidsskr.17.0190, PubMed 29411596
Rutherford OW, König MSS, Risnes K, Raouf N, Atar D, Ghanima W (2018)
[Not Available]
Tidsskr Nor Laegeforen, 138 (7)
DOI 10.4045/tidsskr.18.0238, PubMed 29663755
Solomon SD, Rizkala AR, Lefkowitz MP, Shi VC, Gong J, Anavekar N, Anker SD, Arango JL, Arenas JL, Atar D, Ben-Gal T, Boytsov SA, Chen CH, Chopra VK, Cleland J, Comin-Colet J, Duengen HD, Echeverría Correa LE, Filippatos G, Flammer AJ, Galinier M, Godoy A, Goncalvesova E, Janssens S, Katova T et al. (2018)
Baseline Characteristics of Patients With Heart Failure and Preserved Ejection Fraction in the PARAGON-HF Trial
Circ Heart Fail, 11 (7), e004962
DOI 10.1161/CIRCHEARTFAILURE.118.004962, PubMed 29980595
Thygesen K, Alpert JS, Jaffe AS, Chaitman BR, Bax JJ, Morrow DA, White HD, Mickley H, Crea F, Van de Werf F, Bucciarelli-Ducci C, Katus HA, Pinto FJ, Antman EM, Hamm CW, De Caterina R, Januzzi JL, Apple FS, Alonso Garcia MA, Underwood SR, Canty JM, Lyon AR, Devereaux PJ, Zamorano JL, Lindahl B et al. (2018)
[Fourth universal definition of myocardial infarction (2018)]
Kardiol Pol, 76 (10), 1383-1415
DOI 10.5603/KP.2018.0203, PubMed 30338834
Tjora S, Hall TS, Larstorp AC, Hallen J, Atar D (2018)
Increases in Circulating Cardiac Troponin Are Not Always Associated with Myocardial Cell Death
Clin Lab, 64 (11)
DOI 10.7754/Clin.Lab.2018.180615, PubMed 30549980
Verheugt FWA, Gao H, Al Mahmeed W, Ambrosio G, Angchaisuksiri P, Atar D, Bassand JP, Camm AJ, Cools F, Eikelboom J, Kayani G, Lim TW, Misselwitz F, Pieper KS, van Eickels M, Kakkar AK, GARFIELD-AF Investigators (2018)
Characteristics of patients with atrial fibrillation prescribed antiplatelet monotherapy compared with those on anticoagulants: insights from the GARFIELD-AF registry
Eur Heart J, 39 (6), 464-473
DOI 10.1093/eurheartj/ehx730, PubMed 29281086
Publications 2017
Agewall S, Beltrame JF, Reynolds HR, Niessner A, Rosano G, Caforio AL, De Caterina R, Zimarino M, Roffi M, Kjeldsen K, Atar D, Kaski JC, Sechtem U, Tornvall P, WG on Cardiovascular Pharmacotherapy (2017)
ESC working group position paper on myocardial infarction with non-obstructive coronary arteries
Eur Heart J, 38 (3), 143-153
DOI 10.1093/eurheartj/ehw149, PubMed 28158518
Agewall S, Tjessem LH, Rossignol P, Zannad F, Atar D, Lamiral Z, Machu JL, Dickstein K, Kjekshus J, von Lueder TG, Girerd N, High Risk Myocardial Infarction Database Initiative investigators (2017)
Heart rate prediction of outcome in heart failure following myocardial infarction depend on heart rhythm status an analysis from the high-risk myocardial infarction database initiative
Int J Cardiol, 249, 274-281
DOI 10.1016/j.ijcard.2017.09.182, PubMed 28964557
Allencherril J, Fakhri Y, Engblom H, Heiberg E, Carlsson M, Dubois-Rande JL, Halvorsen S, Hall TS, Larsen AI, Jensen SE, Arheden H, Atar D, Clemmensen P, Shah DJ, Cheong B, Sejersten M, Birnbaum Y (2017)
Appropriateness of anteroseptal myocardial infarction nomenclature evaluated by late gadolinium enhancement cardiovascular magnetic resonance imaging
J Electrocardiol, 51 (2), 218-223
DOI 10.1016/j.jelectrocard.2017.09.013, PubMed 29103621
Atar D (2017)
European Heart Journal-Cardiovascular Pharmacotherapy in 2016: entering a new level of international recognition
Eur Heart J Cardiovasc Pharmacother, 3 (1), 3-4
DOI 10.1093/ehjcvp/pvw024, PubMed 28062654
Atar D (2017)
[Not Available]
Tidsskr Nor Laegeforen, 137 (6), 424
DOI 10.4045/tidsskr.17.0184, PubMed 28332787
Atar D, Agewall S (2017)
[Not Available]
Tidsskr Nor Laegeforen, 137 (23-24)
DOI 10.4045/tidsskr.17.0967, PubMed 29231634
Atar D, Agewall S (2017)
"False positive troponin values" are not found
Tidsskr. Nor. Laegeforen., 137 (23-24), 1859
Atar D, Hanssen KF (2017)
Type 2 Diabetes and Heart Failure - More Scrutiny Wanted!
Cardiology, 139 (1), 37-39
DOI 10.1159/000484345, PubMed 29186706
Butt N, Bache-Mathiesen LK, Nordrehaug JE, Tuseth V, Munk PS, Bonarjee V, Hall TS, Jensen SE, Halvorsen S, Firat H, Atar D, Larsen AI (2017)
Administration of the Mitochondrial Permeability Transition Pore Inhibitor, TRO40303, prior to Primary Percutaneous Coronary Intervention, Does Not Affect the Levels of Pro-Inflammatory Cytokines or Acute-Phase Proteins
Cardiology, 138 (2), 122-132
DOI 10.1159/000475460, PubMed 28651249
Campo G, Pavasini R, Morciano G, Lincoff AM, Gibson CM, Kitakaze M, Lonborg J, Ahluwalia A, Ishii H, Frenneaux M, Ovize M, Galvani M, Atar D, Ibanez B, Cerisano G, Biscaglia S, Neil BJ, Asakura M, Engstrom T, Jones DA, Dawson D, Ferrari R, Pinton P, Ottani F (2017)
Clinical benefit of drugs targeting mitochondrial function as an adjunct to reperfusion in ST-segment elevation myocardial infarction: A meta-analysis of randomized clinical trials
Int J Cardiol, 244, 59-66
DOI 10.1016/j.ijcard.2017.06.040, PubMed 28634037
Campo G, Pavasini R, Morciano G, Lincoff MA, C Gibson M, Kitakaze M, Lonborg J, Ahluwalia A, Ishii H, Frenneaux M, Ovize M, Galvani M, Atar D, Ibanez B, Cerisano G, Biscaglia S, Neil BJ, Asakura M, Engstrom T, Jones DA, Dawson D, Ferrari R, Pinton P, Ottani F (2017)
Data on administration of cyclosporine, nicorandil, metoprolol on reperfusion related outcomes in ST-segment Elevation Myocardial Infarction treated with percutaneous coronary intervention
Data Brief, 14, 197-205
DOI 10.1016/j.dib.2017.07.033, PubMed 28795098
Diener HC, Aisenberg J, Ansell J, Atar D, Breithardt G, Eikelboom J, Ezekowitz MD, Granger CB, Halperin JL, Hohnloser SH, Hylek EM, Kirchhof P, Lane DA, Verheugt FWA, Veltkamp R, Lip GYH (2017)
Choosing a particular oral anticoagulant and dose for stroke prevention in individual patients with non-valvular atrial fibrillation: part 1
Eur Heart J, 38 (12), 852-859
DOI 10.1093/eurheartj/ehv643, PubMed 26848149
Diener HC, Aisenberg J, Ansell J, Atar D, Breithardt G, Eikelboom J, Ezekowitz MD, Granger CB, Halperin JL, Hohnloser SH, Hylek EM, Kirchhof P, Lane DA, Verheugt FWA, Veltkamp R, Lip GYH (2017)
Choosing a particular oral anticoagulant and dose for stroke prevention in individual patients with non-valvular atrial fibrillation: part 2
Eur Heart J, 38 (12), 860-868
DOI 10.1093/eurheartj/ehw069, PubMed 26848150
Fakhri Y, Sejersten M, Schoos MM, Hansen HS, Dubois-Rande JL, Hall TS, Larsen AI, Jensen SE, Engblom H, Arheden H, Kastrup J, Atar D, Clemmensen P (2017)
Electrocardiographic scores of severity and acuteness of myocardial ischemia predict myocardial salvage in patients with anterior ST-segment elevation myocardial infarction
J Electrocardiol, 51 (2), 195-202
DOI 10.1016/j.jelectrocard.2017.11.002, PubMed 29174706
Fröhlich H, Raman N, Täger T, Schellberg D, Goode KM, Kazmi S, Grundtvig M, Hole T, Cleland JGF, Katus HA, Agewall S, Clark AL, Atar D, Frankenstein L (2017)
Statins attenuate but do not eliminate the reverse epidemiology of total serum cholesterol in patients with non-ischemic chronic heart failure
Int J Cardiol, 238, 97-104
DOI 10.1016/j.ijcard.2017.03.028, PubMed 28342630
Fröhlich H, Torres L, Täger T, Schellberg D, Corletto A, Kazmi S, Goode K, Grundtvig M, Hole T, Katus HA, Cleland JGF, Atar D, Clark AL, Agewall S, Frankenstein L (2017)
Bisoprolol compared with carvedilol and metoprolol succinate in the treatment of patients with chronic heart failure
Clin Res Cardiol, 106 (9), 711-721
DOI 10.1007/s00392-017-1115-0, PubMed 28434020
Graham I, Filippatos G, Atar D, Vardas PE, Pinto FJ, Fitzsimons D (2017)
Patient engagement
Eur Heart J, 38 (42), 3114-3115
DOI 10.1093/eurheartj/ehx600, PubMed 29121227
Kaluzna-Oleksy M, Aunan K, Rao-Skirbekk S, Kjellstrom T, Ezekowitz JA, Agewall S, Atar D (2017)
Impact of climate and air pollution on acute coronary syndromes: an update from the European Society of Cardiology Congress 2017
Scand Cardiovasc J, 52 (1), 1-3
DOI 10.1080/14017431.2017.1405069, PubMed 29202608
Kirchhof P, Benussi S, Kotecha D, Ahlsson A, Atar D, Casadei B, Castellá M, Diener HC, Heidbuchel H, Hendriks J, Hindricks G, Manolis AS, Oldgren J, Alexandru Popescu B, Schotten U, Van Putte B, Vardas P (2017)
2016 ESC Guidelines for the Management of Atrial Fibrillation Developed in Collaboration With EACTS
Rev Esp Cardiol (Engl Ed), 70 (1), 50
DOI 10.1016/j.rec.2016.11.033, PubMed 28038729
Niessner A, Tamargo J, Morais J, Koller L, Wassmann S, Husted SE, Torp-Pedersen C, Kjeldsen K, Lewis BS, Drexel H, Kaski JC, Atar D, Storey RF, Lip GYH, Verheugt FWA, Agewall S (2017)
Reversal strategies for non-vitamin K antagonist oral anticoagulants: a critical appraisal of available evidence and recommendations for clinical management-a joint position paper of the European Society of Cardiology Working Group on Cardiovascular Pharmacotherapy and European Society of Cardiology Working Group on Thrombosis
Eur Heart J, 38 (22), 1710-1716
DOI 10.1093/eurheartj/ehv676, PubMed 26705385
Papp J, Zima E, Bover R, Karaliute R, Rossi A, Szymanski C, Troccoli R, Schneider J, Fagerland MW, Camm AJ, Atar D (2017)
Changes in oral anticoagulation for elective cardioversion: results from a European cardioversion registry
Eur Heart J Cardiovasc Pharmacother, 3 (3), 147-150
DOI 10.1093/ehjcvp/pvx003, PubMed 28329309
Rao MP, Vinereanu D, Wojdyla DM, Alexander JH, Atar D, Hylek EM, Hanna M, Wallentin L, Lopes RD, Gersh BJ, Granger CB, Apixaban for Reduction in Stroke Other Thromboembolic Events in Atrial Fibrillation (ARISTOTLE) Investigators (2017)
Clinical Outcomes and History of Fall in Patients with Atrial Fibrillation Treated with Oral Anticoagulation: Insights From the ARISTOTLE Trial
Am J Med, 131 (3), 269-275.e2
DOI 10.1016/j.amjmed.2017.10.036, PubMed 29122636
Seemann F, Pahlm U, Steding-Ehrenborg K, Ostenfeld E, Erlinge D, Dubois-Rande JL, Jensen SE, Atar D, Arheden H, Carlsson M, Heiberg E (2017)
Time-resolved tracking of the atrioventricular plane displacement in Cardiovascular Magnetic Resonance (CMR) images
BMC Med Imaging, 17 (1), 19
DOI 10.1186/s12880-017-0189-5, PubMed 28241751
Sejersten M, Fakhri Y, Pape M, Jensen SE, Heiberg E, Engblom H, Hall TS, Atar D, Clemmensen P (2017)
Myocardium at risk assessed by electrocardiographic scores and cardiovascular magnetic resonance - a MITOCARE substudy
J Electrocardiol, 50 (6), 725-731
DOI 10.1016/j.jelectrocard.2017.08.019, PubMed 28918213
Stubnova V, Os I, Grundtvig M, Atar D, Waldum-Grevbo B (2017)
Spironolactone Treatment and Effect on Survival in Chronic Heart Failure Patients with Reduced Renal Function: A Propensity-Matched Study
Cardiorenal Med, 7 (2), 128-136
DOI 10.1159/000454933, PubMed 28611786
Tamargo J, Rosano G, Walther T, Duarte J, Niessner A, Kaski JC, Ceconi C, Drexel H, Kjeldsen K, Savarese G, Torp-Pedersen C, Atar D, Lewis BS, Agewall S (2017)
Gender differences in the effects of cardiovascular drugs
Eur Heart J Cardiovasc Pharmacother, 3 (3), 163-182
DOI 10.1093/ehjcvp/pvw042, PubMed 28329228
Vinereanu D, Lopes RD, Mulder H, Gersh BJ, Hanna M, de Barros E Silva PGM, Atar D, Wallentin L, Granger CB, Alexander JH, ARISTOTLE Investigators (2017)
Echocardiographic Risk Factors for Stroke and Outcomes in Patients With Atrial Fibrillation Anticoagulated With Apixaban or Warfarin
Stroke, 48 (12), 3266-3273
DOI 10.1161/STROKEAHA.117.017574, PubMed 29089455
von Lueder TG, Kotecha D, Atar D, Hopper I (2017)
Neurohormonal Blockade in Heart Failure
Card Fail Rev, 3 (1), 19-24
DOI 10.15420/cfr.2016:22:2, PubMed 28785471
Publications 2016
Agewall S, Lewis BS, Atar D (2016)
Cardiovascular pharmacotherapy
Int J Cardiol, 224, 412-415
DOI 10.1016/j.ijcard.2016.09.065, PubMed 27690338
Anker SD, Schroeder S, Atar D, Bax JJ, Ceconi C, Cowie MR, Crisp A, Dominjon F, Ford I, Ghofrani HA, Gropper S, Hindricks G, Hlatky MA, Holcomb R, Honarpour N, Jukema JW, Kim AM, Kunz M, Lefkowitz M, Floch CL, Landmesser U, McDonagh TA, McMurray JJ, Merkely B, Packer M et al. (2016)
Erratum to "Traditional and new composite endpoints in heart failure clinical trials: facilitating comprehensive efficacy assessments and improving trial efficiency" [Eur J Heart Fail 2016;18:482-489]
Eur J Heart Fail, 18 (6), 727
DOI 10.1002/ejhf.591, PubMed 27324688
Anker SD, Schroeder S, Atar D, Bax JJ, Ceconi C, Cowie MR, Crisp A, Dominjon F, Ford I, Ghofrani HA, Gropper S, Hindricks G, Hlatky MA, Holcomb R, Honarpour N, Jukema JW, Kim AM, Kunz M, Lefkowitz M, Le Floch C, Landmesser U, McDonagh TA, McMurray JJ, Merkely B, Packer M et al. (2016)
Traditional and new composite endpoints in heart failure clinical trials: facilitating comprehensive efficacy assessments and improving trial efficiency
Eur J Heart Fail, 18 (5), 482-9
DOI 10.1002/ejhf.516, PubMed 27071916
Atar D, Benussi S, Kirchhof P (2016)
'Ten Commandments' of 2016 ESC Guidelines for the management of atrial fibrillation
Eur Heart J, 37 (38), 2853
DOI 10.1093/eurheartj/ehw370, PubMed 27923817
Camm AJ, Accetta G, Ambrosio G, Atar D, Bassand JP, Berge E, Cools F, Fitzmaurice DA, Goldhaber SZ, Goto S, Haas S, Kayani G, Koretsune Y, Mantovani LG, Misselwitz F, Oh S, Turpie AG, Verheugt FW, Kakkar AK, GARFIELD-AF Investigators (2016)
Evolving antithrombotic treatment patterns for patients with newly diagnosed atrial fibrillation
Heart, 103 (4), 307-314
DOI 10.1136/heartjnl-2016-309832, PubMed 27647168
Engblom H, Heiberg E, Erlinge D, Jensen SE, Nordrehaug JE, Dubois-Randé JL, Halvorsen S, Hoffmann P, Koul S, Carlsson M, Atar D, Arheden H (2016)
Sample Size in Clinical Cardioprotection Trials Using Myocardial Salvage Index, Infarct Size, or Biochemical Markers as Endpoint
J Am Heart Assoc, 5 (3), e002708
DOI 10.1161/JAHA.115.002708, PubMed 26961520
Engblom H, Tufvesson J, Jablonowski R, Carlsson M, Aletras AH, Hoffmann P, Jacquier A, Kober F, Metzler B, Erlinge D, Atar D, Arheden H, Heiberg E (2016)
A new automatic algorithm for quantification of myocardial infarction imaged by late gadolinium enhancement cardiovascular magnetic resonance: experimental validation and comparison to expert delineations in multi-center, multi-vendor patient data
J Cardiovasc Magn Reson, 18 (1), 27
DOI 10.1186/s12968-016-0242-5, PubMed 27145749
Hilde JM, Skjørten I, Hansteen V, Melsom MN, Atar D, Hisdal J, Humerfelt S, Steine K (2016)
Assessment of Right Ventricular Afterload in COPD
COPD, 13 (2), 176-85
DOI 10.3109/15412555.2015.1057275, PubMed 26914261
Johansen H, Rutherford OW, Aamodt AH, Russell D, Atar D, Ghanima W (2016)
New anticoagulants in combination with antiplatelet agents
Tidsskr Nor Laegeforen, 136 (18), 1543-1546
DOI 10.4045/tidsskr.15.1356, PubMed 27731598
Kirchhof P, Benussi S, Kotecha D, Ahlsson A, Atar D, Casadei B, Castella M, Diener HC, Heidbuchel H, Hendriks J, Hindricks G, Manolis AS, Oldgren J, Popescu BA, Schotten U, Van Putte B, Vardas P (2016)
[2016 ESC Guidelines for the management of atrial fibrillation developed in collaboration with EACTS]
Kardiol Pol, 74 (12), 1359-1469
DOI 10.5603/KP.2016.0172, PubMed 28009037
Kirchhof P, Benussi S, Kotecha D, Ahlsson A, Atar D, Casadei B, Castella M, Diener HC, Heidbuchel H, Hendriks J, Hindricks G, Manolis AS, Oldgren J, Popescu BA, Schotten U, Van Putte B, Vardas P, Agewall S, Camm J, Baron Esquivias G, Budts W, Carerj S, Casselman F, Coca A, De Caterina R et al. (2016)
2016 ESC Guidelines for the management of atrial fibrillation developed in collaboration with EACTS
Europace, 18 (11), 1609-1678
DOI 10.1093/europace/euw295, PubMed 27567465
Kirchhof P, Benussi S, Kotecha D, Ahlsson A, Atar D, Casadei B, Castella M, Diener HC, Heidbuchel H, Hendriks J, Hindricks G, Manolis AS, Oldgren J, Popescu BA, Schotten U, Van Putte B, Vardas P, Agewall S, Camm J, Baron Esquivias G, Budts W, Carerj S, Casselman F, Coca A, De Caterina R et al. (2016)
2016 ESC Guidelines for the management of atrial fibrillation developed in collaboration with EACTS
Eur J Cardiothorac Surg, 50 (5), e1-e88
DOI 10.1093/ejcts/ezw313, PubMed 27663299
Kirchhof P, Benussi S, Kotecha D, Ahlsson A, Atar D, Casadei B, Castella M, Diener HC, Heidbuchel H, Hendriks J, Hindricks G, Manolis AS, Oldgren J, Popescu BA, Schotten U, Van Putte B, Vardas P, ESC Scientific Document Group (2016)
2016 ESC Guidelines for the management of atrial fibrillation developed in collaboration with EACTS
Eur Heart J, 37 (38), 2893-2962
DOI 10.1093/eurheartj/ehw210, PubMed 27567408
Nordlund D, Heiberg E, Carlsson M, Fründ ET, Hoffmann P, Koul S, Atar D, Aletras AH, Erlinge D, Engblom H, Arheden H (2016)
Extent of Myocardium at Risk for Left Anterior Descending Artery, Right Coronary Artery, and Left Circumflex Artery Occlusion Depicted by Contrast-Enhanced Steady State Free Precession and T2-Weighted Short Tau Inversion Recovery Magnetic Resonance Imaging
Circ Cardiovasc Imaging, 9 (7)
DOI 10.1161/CIRCIMAGING.115.004376, PubMed 27412659
Nordlund D, Klug G, Heiberg E, Koul S, Larsen TH, Hoffmann P, Metzler B, Erlinge D, Atar D, Aletras AH, Carlsson M, Engblom H, Arheden H (2016)
Multi-vendor, multicentre comparison of contrast-enhanced SSFP and T2-STIR CMR for determining myocardium at risk in ST-elevation myocardial infarction
Eur Heart J Cardiovasc Imaging, 17 (7), 744-53
DOI 10.1093/ehjci/jew027, PubMed 27002140
Tufvesson J, Carlsson M, Aletras AH, Engblom H, Deux JF, Koul S, Sörensson P, Pernow J, Atar D, Erlinge D, Arheden H, Heiberg E (2016)
Automatic segmentation of myocardium at risk from contrast enhanced SSFP CMR: validation against expert readers and SPECT
BMC Med Imaging, 16, 19
DOI 10.1186/s12880-016-0124-1, PubMed 26946139
von Lueder TG, Hopper I, Kotecha D, Atar D (2016)
In memoriam Henry Krum, 1958-2015
Cardiology, 134 (2), 107-8
DOI 10.1159/000444294, PubMed 26950607
Wisløff T, Atar D (2016)
Cost-effectiveness of antiplatelet drugs after percutaneous coronary intervention
Eur Heart J Qual Care Clin Outcomes, 2 (1), 52-57
DOI 10.1093/ehjqcco/qcv023, PubMed 29474586
Publications 2015
Atar D (2015)
The National Cardiac Societies of the European Society of Cardiology
Eur Heart J, 36 (21), 1278
DOI 10.1093/eurheartj/ehv091, PubMed 26034059
Atar D, Agewall S (2015)
Morphine in myocardial infarction: balancing on the tight rope
Eur Heart J, 37 (3), 253-5
DOI 10.1093/eurheartj/ehv546, PubMed 26491111
Atar D, Agewall S (2015)
End of story? Studies on prevention of reperfusion injury encounter perpetual defeats
Eur Heart J Cardiovasc Pharmacother, 1 (1), 46-7
DOI 10.1093/ehjcvp/pvu018, PubMed 27533965
Atar D, Ong S, Lansberg PJ (2015)
Expanding the Evidence Base: Comparing Randomized Controlled Trials and Observational Studies of Statins
Am J Ther, 22 (5), e141-50
DOI 10.1097/MJT.0b013e318245ce94, PubMed 22487773
De Blois J, Fagerland MW, Grundtvig M, Semb AG, Gullestad L, Westheim A, Hole T, Atar D, Agewall S (2015)
ESC guidelines adherence is associated with improved survival in patients from the Norwegian Heart Failure Registry
Eur Heart J Cardiovasc Pharmacother, 1 (1), 31-6
DOI 10.1093/ehjcvp/pvu010, PubMed 27533962
De Blois J, Kjellstrom T, Agewall S, Ezekowitz JA, Armstrong PW, Atar D (2015)
The Effects of Climate Change on Cardiac Health
Cardiology, 131 (4), 209-17
DOI 10.1159/000398787, PubMed 25997478
Ezekowitz JA, Lewis BS, Lopes RD, Wojdyla DM, McMurray JJ, Hanna M, Atar D, Cecilia Bahit M, Keltai M, Lopez-Sendon JL, Pais P, Ruzyllo W, Wallentin L, Granger CB, Alexander JH (2015)
Clinical outcomes of patients with diabetes and atrial fibrillation treated with apixaban: results from the ARISTOTLE trial
Eur Heart J Cardiovasc Pharmacother, 1 (2), 86-94
DOI 10.1093/ehjcvp/pvu024, PubMed 27533976
Fröhlich H, Zhao J, Täger T, Cebola R, Schellberg D, Katus HA, Grundtvig M, Hole T, Atar D, Agewall S, Frankenstein L (2015)
Carvedilol Compared With Metoprolol Succinate in the Treatment and Prognosis of Patients With Stable Chronic Heart Failure: Carvedilol or Metoprolol Evaluation Study
Circ Heart Fail, 8 (5), 887-96
DOI 10.1161/CIRCHEARTFAILURE.114.001701, PubMed 26175538
Geftler A, Sasson A, Shelef I, Perry ZH, Atar D (2015)
Cauda Equina Syndrome in a 36 Week Gravida Patient
Isr Med Assoc J, 17 (8), 522-3
PubMed 26394499
Hodt A, Hisdal J, Stugaard M, Stranden E, Atar D, Steine K (2015)
Increased LV apical untwist during preload reduction in healthy humans: an echocardiographic speckle tracking study during lower body negative pressure
Physiol Rep, 3 (3)
DOI 10.14814/phy2.12330, PubMed 25802362
Jackson N, Atar D, Borentain M, Breithardt G, van Eickels M, Endres M, Fraass U, Friede T, Hannachi H, Janmohamed S, Kreuzer J, Landray M, Lautsch D, Le Floch C, Mol P, Naci H, Samani NJ, Svensson A, Thorstensen C, Tijssen J, Vandzhura V, Zalewski A, Kirchhof P (2015)
Improving clinical trials for cardiovascular diseases: a position paper from the Cardiovascular Round Table of the European Society of Cardiology
Eur Heart J, 37 (9), 747-54
DOI 10.1093/eurheartj/ehv213, PubMed 26077039
Khan R, Lopes RD, Neely ML, Stevens SR, Harrington RA, Diaz R, Cools F, Jansky P, Montalescot G, Atar D, Lopez-Sendon J, Flather M, Liaw D, Wallentin L, Alexander JH, Goodman SG, Apixaban for Prevention of Acute Ischemic Safety Events (APPRAISE)-2 Steering Committee and Investigators (2015)
Characterising and predicting bleeding in high-risk patients with an acute coronary syndrome
Heart, 101 (18), 1475-84
DOI 10.1136/heartjnl-2014-307346, PubMed 26109589
Steffel J, Atar D (2015)
Non-vitamin K oral anticoagulants in 'valvular' atrial fibrillation: a call for action
Europace, 18 (1), 1-3
DOI 10.1093/europace/euv318, PubMed 26462701
Steffel J, Giugliano RP, Braunwald E, Murphy SA, Atar D, Heidbuchel H, Camm AJ, Antman EM, Ruff CT (2015)
Edoxaban vs. warfarin in patients with atrial fibrillation on amiodarone: a subgroup analysis of the ENGAGE AF-TIMI 48 trial
Eur Heart J, 36 (33), 2239-45
DOI 10.1093/eurheartj/ehv201, PubMed 25971288
Vinereanu D, Stevens SR, Alexander JH, Al-Khatib SM, Avezum A, Bahit MC, Granger CB, Lopes RD, Halvorsen S, Hanna M, Husted S, Hylek EM, Mărgulescu AD, Wallentin L, Atar D (2015)
Clinical outcomes in patients with atrial fibrillation according to sex during anticoagulation with apixaban or warfarin: a secondary analysis of a randomized controlled trial
Eur Heart J, 36 (46), 3268-75
DOI 10.1093/eurheartj/ehv447, PubMed 26371113
von Lueder TG, Girerd N, Atar D, Agewall S, Lamiral Z, Kanbay M, Pitt B, Dickstein K, Zannad F, Rossignol P, High-Risk Myocardial Infarction Database Initiative Investigators (2015)
Serum uric acid is associated with mortality and heart failure hospitalizations in patients with complicated myocardial infarction: findings from the High-Risk Myocardial Infarction Database Initiative
Eur J Heart Fail, 17 (11), 1144-51
DOI 10.1002/ejhf.419, PubMed 26424212
Wang BH, von Lueder TG, Kompa AR, Huang L, Webb R, Jordaan P, Atar D, Krum H (2015)
Combined angiotensin receptor blockade and neprilysin inhibition attenuates angiotensin-II mediated renal cellular collagen synthesis
Int J Cardiol, 186, 104-5
DOI 10.1016/j.ijcard.2015.03.116, PubMed 25828104
Publications 2014
Atar D, Arheden H, Berdeaux A, Bonnet JL, Carlsson M, Clemmensen P, Cuvier V, Danchin N, Dubois-Randé JL, Engblom H, Erlinge D, Firat H, Halvorsen S, Hansen HS, Hauke W, Heiberg E, Koul S, Larsen AI, Le Corvoisier P, Nordrehaug JE, Paganelli F, Pruss RM, Rousseau H, Schaller S, Sonou G et al. (2014)
Effect of intravenous TRO40303 as an adjunct to primary percutaneous coronary intervention for acute ST-elevation myocardial infarction: MITOCARE study results
Eur Heart J, 36 (2), 112-9
DOI 10.1093/eurheartj/ehu331, PubMed 25179768
Atar D, Bode C, Stuerzenbecher A, Verheugt FW (2014)
Anticoagulants for secondary prevention after acute myocardial infarction: lessons from the past decade
Fundam Clin Pharmacol, 28 (4), 353-63
DOI 10.1111/fcp.12063, PubMed 24494730
Chu A, Chaudhry S, Sala DA, Atar D, Lehman WB (2014)
Calcaneocuboid arthrodesis for recurrent clubfeet: what is the outcome at 17-year follow-up?
J Child Orthop, 8 (1), 43-8
DOI 10.1007/s11832-014-0557-4, PubMed 24504417
Das D, Bakal JA, Westerhout CM, Hernandez AF, O'Connor CM, Atar D, McMurray JJ, Armstrong PW, Ezekowitz JA (2014)
The association between meteorological events and acute heart failure: new insights from ASCEND-HF
Int J Cardiol, 177 (3), 819-24
DOI 10.1016/j.ijcard.2014.11.066, PubMed 25465826
Hall TS, Hallén J, Krucoff MW, Roe MT, Brennan DM, Agewall S, Atar D, Lincoff AM (2014)
Cardiac troponin I for prediction of clinical outcomes and cardiac function through 3-month follow-up after primary percutaneous coronary intervention for ST-segment elevation myocardial infarction
Am Heart J, 169 (2), 257-265.e1
DOI 10.1016/j.ahj.2014.10.015, PubMed 25641535
Hall TS, Herrscher TE, Jarolim P, Fagerland MW, Jensen T, Agewall S, Atar D, Hallén J (2014)
Myeloid-related protein-8/14 and C-reactive protein in individuals evaluated for obstructive sleep apnea
Sleep Med, 15 (7), 762-8
DOI 10.1016/j.sleep.2014.03.008, PubMed 24841106
Hallén J, Atar D, Serebruany V (2014)
Effects of FX06 in vitro on platelet, coagulation, and fibrinolytic biomarkers in volunteers and patients with documented coronary artery disease
Am J Ther, 21 (2), 91-8
DOI 10.1097/MJT.0b013e3181b0a6ff, PubMed 19770797
Halvorsen S, Atar D, Yang H, De Caterina R, Erol C, Garcia D, Granger CB, Hanna M, Held C, Husted S, Hylek EM, Jansky P, Lopes RD, Ruzyllo W, Thomas L, Wallentin L (2014)
Efficacy and safety of apixaban compared with warfarin according to age for stroke prevention in atrial fibrillation: observations from the ARISTOTLE trial
Eur Heart J, 35 (28), 1864-72
DOI 10.1093/eurheartj/ehu046, PubMed 24561548
Hijazi Z, Siegbahn A, Andersson U, Lindahl B, Granger CB, Alexander JH, Atar D, Gersh BJ, Hanna M, Harjola VP, Horowitz J, Husted S, Hylek EM, Lopes RD, McMurray JJ, Wallentin L (2014)
Comparison of cardiac troponins I and T measured with high-sensitivity methods for evaluation of prognosis in atrial fibrillation: an ARISTOTLE substudy
Clin Chem, 61 (2), 368-78
DOI 10.1373/clinchem.2014.226936, PubMed 25451868
Lincoff AM, Roe M, Aylward P, Galla J, Rynkiewicz A, Guetta V, Zelizko M, Kleiman N, White H, McErlean E, Erlinge D, Laine M, Dos Santos Ferreira JM, Goodman S, Mehta S, Atar D, Suryapranata H, Jensen SE, Forster T, Fernandez-Ortiz A, Schoors D, Radke P, Belli G, Brennan D, Bell G et al. (2014)
Inhibition of delta-protein kinase C by delcasertib as an adjunct to primary percutaneous coronary intervention for acute anterior ST-segment elevation myocardial infarction: results of the PROTECTION AMI Randomized Controlled Trial
Eur Heart J, 35 (37), 2516-23
DOI 10.1093/eurheartj/ehu177, PubMed 24796339
Lip GY, Laroche C, Boriani G, Dan GA, Santini M, Kalarus Z, Rasmussen LH, Oliveira MM, Mairesse G, Crijns HJ, Simantirakis E, Atar D, Maggioni AP, Tavazzi L (2014)
Regional differences in presentation and treatment of patients with atrial fibrillation in Europe: a report from the EURObservational Research Programme Atrial Fibrillation (EORP-AF) Pilot General Registry
Europace, 17 (2), 194-206
DOI 10.1093/europace/euu201, PubMed 25149078
Mentz RJ, Kelly JP, von Lueder TG, Voors AA, Lam CS, Cowie MR, Kjeldsen K, Jankowska EA, Atar D, Butler J, Fiuzat M, Zannad F, Pitt B, O'Connor CM (2014)
Noncardiac comorbidities in heart failure with reduced versus preserved ejection fraction
J Am Coll Cardiol, 64 (21), 2281-93
DOI 10.1016/j.jacc.2014.08.036, PubMed 25456761
Serebruany VL, Kipshidze N, Pershukov IV, Kuliczkowski W, Carnes J, Atar D (2014)
Fatal sepsis and systemic inflammatory response syndrome after off-label prasugrel: a case report
Am J Ther, 21 (6), e229-33
DOI 10.1097/MJT.0b013e31828fdb1c, PubMed 23665886
Serebruany VL, Pokov AN, Aradi D, Can M, DiNicolantonio J, Kipshidze N, Atar D (2014)
Effect of aliskiren and valsartan combination versus aliskiren monotherapy on hemostatic biomarkers in hypertensive diabetics: Aliskiren and Valsartan Impact in Diabetics pilot trial
Am J Ther, 21 (6), 482-90
DOI 10.1097/MJT.0b013e31826915ab, PubMed 23698186
van Kranenburg M, Magro M, Thiele H, de Waha S, Eitel I, Cochet A, Cottin Y, Atar D, Buser P, Wu E, Lee D, Bodi V, Klug G, Metzler B, Delewi R, Bernhardt P, Rottbauer W, Boersma E, Zijlstra F, van Geuns RJ (2014)
Prognostic value of microvascular obstruction and infarct size, as measured by CMR in STEMI patients
JACC Cardiovasc Imaging, 7 (9), 930-9
DOI 10.1016/j.jcmg.2014.05.010, PubMed 25212799
von Lueder TG, Atar D (2014)
Comorbidities and polypharmacy
Heart Fail Clin, 10 (2), 367-72
DOI 10.1016/j.hfc.2013.12.001, PubMed 24656112
von Lueder TG, Atar D, Krum H (2014)
Current role of neprilysin inhibitors in hypertension and heart failure
Pharmacol Ther, 144 (1), 41-9
DOI 10.1016/j.pharmthera.2014.05.002, PubMed 24836726
von Lueder TG, Wang BH, Kompa AR, Huang L, Webb R, Jordaan P, Atar D, Krum H (2014)
Angiotensin receptor neprilysin inhibitor LCZ696 attenuates cardiac remodeling and dysfunction after myocardial infarction by reducing cardiac fibrosis and hypertrophy
Circ Heart Fail, 8 (1), 71-8
DOI 10.1161/CIRCHEARTFAILURE.114.001785, PubMed 25362207
Publications 2013
Agewall S, Cattaneo M, Collet JP, Andreotti F, Lip GY, Verheugt FW, Huber K, Grove EL, Morais J, Husted S, Wassmann S, Rosano G, Atar D, Pathak A, Kjeldsen K, Storey RF, ESC Working Group on Cardiovascular Pharmacology and Drug Therapy and ESC Working Group on Thrombosis (2013)
Expert position paper on the use of proton pump inhibitors in patients with cardiovascular disease and antithrombotic therapy
Eur Heart J, 34 (23), 1708-13, 1713a-1713b
DOI 10.1093/eurheartj/eht042, PubMed 23425521
Alexander JH, Lopes RD, Thomas L, Alings M, Atar D, Aylward P, Goto S, Hanna M, Huber K, Husted S, Lewis BS, McMurray JJ, Pais P, Pouleur H, Steg PG, Verheugt FW, Wojdyla DM, Granger CB, Wallentin L (2013)
Apixaban vs. warfarin with concomitant aspirin in patients with atrial fibrillation: insights from the ARISTOTLE trial
Eur Heart J, 35 (4), 224-32
DOI 10.1093/eurheartj/eht445, PubMed 24144788
Camm AJ, Lip GY, De Caterina R, Savelieva I, Atar D, Hohnloser SH, Hindricks G, Kirchhof P (2013)
'Patient choice' concept in AF ESC Guidelines: is the clinician giving up? Reply
Europace, 15 (3), 460-1
DOI 10.1093/europace/eus386, PubMed 23430752
Camm AJ, Lip GY, De Caterina R, Savelieva I, Atar D, Hohnloser SH, Hindricks G, Kirchhof P (2013)
Questionable levels of evidence in new atrial fibrillation guidelines? Reply
Europace, 15 (3), 461-2
DOI 10.1093/europace/eus394, PubMed 23430753
Frankenstein L, Katus HA, Grundtvig M, Hole T, de Blois J, Schellberg D, Atar D, Zugck C, Agewall S, Norwegian Heart Failure Registry steering committee (2013)
Association between spironolactone added to beta-blockers and ACE inhibition and survival in heart failure patients with reduced ejection fraction: a propensity score-matched cohort study
Eur J Clin Pharmacol, 69 (10), 1747-55
DOI 10.1007/s00228-013-1512-x, PubMed 23743778
Ghanima W, Atar D, Sandset PM (2013)
New oral anticoagulants--a review
Tidsskr Nor Laegeforen, 133 (18), 1940-5
DOI 10.4045/tidsskr.12.1111, PubMed 24084970
Hall TS, Herrscher T, Jarolim P, Fagerland MW, Jensen T, Hallén J, Agewall S, Atar D (2013)
Obstructive sleep apnea: no independent association to troponins
Sleep Breath, 18 (2), 351-8
DOI 10.1007/s11325-013-0892-6, PubMed 24043484
Hijazi Z, Siegbahn A, Andersson U, Granger CB, Alexander JH, Atar D, Gersh BJ, Mohan P, Harjola VP, Horowitz J, Husted S, Hylek EM, Lopes RD, McMurray JJ, Wallentin L, ARISTOTLE Investigators (2013)
High-sensitivity troponin I for risk assessment in patients with atrial fibrillation: insights from the Apixaban for Reduction in Stroke and other Thromboembolic Events in Atrial Fibrillation (ARISTOTLE) trial
Circulation, 129 (6), 625-34
DOI 10.1161/CIRCULATIONAHA.113.006286, PubMed 24226808
Hijazi Z, Wallentin L, Siegbahn A, Andersson U, Alexander JH, Atar D, Gersh BJ, Hanna M, Harjola VP, Horowitz JD, Husted S, Hylek EM, Lopes RD, McMurray JJ, Granger CB, ARISTOTLE Investigators (2013)
High-sensitivity troponin T and risk stratification in patients with atrial fibrillation during treatment with apixaban or warfarin
J Am Coll Cardiol, 63 (1), 52-61
DOI 10.1016/j.jacc.2013.07.093, PubMed 24055845
Kuliczkowski W, Urbaniak J, Hallén J, Woźniak M, Poloński L, Mysiak A, Atar D, Zembala M, Serebruany V (2013)
Matrix metalloproteinases and the activity of their tissue inhibitors in patients with ST-elevation myocardial infarction treated with primary angioplasty
Kardiol Pol, 71 (5), 453-63
DOI 10.5603/KP.2013.0091, PubMed 23788085
Lip GY, Laroche C, Dan GA, Santini M, Kalarus Z, Rasmussen LH, Oliveira MM, Mairesse G, Crijns HJ, Simantirakis E, Atar D, Kirchhof P, Vardas P, Tavazzi L, Maggioni AP (2013)
A prospective survey in European Society of Cardiology member countries of atrial fibrillation management: baseline results of EURObservational Research Programme Atrial Fibrillation (EORP-AF) Pilot General Registry
Europace, 16 (3), 308-19
DOI 10.1093/europace/eut373, PubMed 24351881
Lopes RD, White JA, Atar D, Keltai M, Kleiman NS, White HD, Widimsky P, Zeymer U, Giugliano RP, Tricoci P, Braunwald E, Bode C, Ohman EM, Armstrong PW, Newby LK (2013)
Incidence, treatment, and outcomes of atrial fibrillation complicating non-ST-segment elevation acute coronary syndromes
Int J Cardiol, 168 (3), 2510-7
DOI 10.1016/j.ijcard.2013.03.037, PubMed 23578889
Serebruany V, Atar D (2013)
Prasugrel: the real-life perspective
Circ Cardiovasc Qual Outcomes, 6 (3), 253-4
DOI 10.1161/CIRCOUTCOMES.113.000239, PubMed 23674315
Shuvy M, Atar D, Gabriel Steg P, Halvorsen S, Jolly S, Yusuf S, Lotan C (2013)
Oxygen therapy in acute coronary syndrome: are the benefits worth the risk?
Eur Heart J, 34 (22), 1630-5
DOI 10.1093/eurheartj/eht110, PubMed 23554440
von Lueder TG, Atar D, Krum H (2013)
Diuretic use in heart failure and outcomes
Clin Pharmacol Ther, 94 (4), 490-8
DOI 10.1038/clpt.2013.140, PubMed 23852396
von Lueder TG, Sangaralingham SJ, Wang BH, Kompa AR, Atar D, Burnett JC, Krum H (2013)
Renin-angiotensin blockade combined with natriuretic peptide system augmentation: novel therapeutic concepts to combat heart failure
Circ Heart Fail, 6 (3), 594-605
DOI 10.1161/CIRCHEARTFAILURE.112.000289, PubMed 23694773
Wisløff T, Atar D, Sønbø Kristiansen I (2013)
Cost effectiveness of drug-eluting stents as compared with bare metal stents in patients with coronary artery disease
Am J Ther, 20 (6), 596-601
DOI 10.1097/MJT.0b013e3182211a01, PubMed 21822114
Aamodt AH, Sandset PM, Atar D, Tveit A, Russell D (2013)
[Atrial fibrillation and stroke]
Tidsskr Nor Laegeforen, 133 (14), 1453-7
DOI 10.4045/tidsskr.12.0850, PubMed 23929293
Publications 2012
Angel K, Provan SA, Fagerhol MK, Mowinckel P, Kvien TK, Atar D (2012)
Effect of 1-year anti-TNF-α therapy on aortic stiffness, carotid atherosclerosis, and calprotectin in inflammatory arthropathies: a controlled study
Am J Hypertens, 25 (6), 644-50
DOI 10.1038/ajh.2012.12, PubMed 22378036
Angel K, Provan SA, Mowinckel P, Seljeflot I, Kvien TK, Atar D (2012)
The L-arginine/asymmetric dimethylarginine ratio is improved by anti-tumor necrosis factor-α therapy in inflammatory arthropathies. Associations with aortic stiffness
Atherosclerosis, 225 (1), 160-5
DOI 10.1016/j.atherosclerosis.2012.08.033, PubMed 23014354
Atar D (2012)
[How to diagnose a heart attack in 2012?]
Tidsskr Nor Laegeforen, 132 (3), 265-6
DOI 10.4045/tidsskr.11.1367, PubMed 22314724
Atar D, Serebruany VL (2012)
Conclusion
Adv Cardiol, 47, 165
DOI 10.1159/000341140, PubMed 22906911
Atar D, Serebruany VL (2012)
Antiplatelet Therapy in ACS and A-Fib Conclusion
Adv.Cardiol., 47, 165
Camm AJ, Lip GY, De Caterina R, Savelieva I, Atar D, Hohnloser SH, Hindricks G, Kirchhof P, ESC Committee for Practice Guidelines (CPG) (2012)
2012 focused update of the ESC Guidelines for the management of atrial fibrillation: an update of the 2010 ESC Guidelines for the management of atrial fibrillation. Developed with the special contribution of the European Heart Rhythm Association
Eur Heart J, 33 (21), 2719-47
DOI 10.1093/eurheartj/ehs253, PubMed 22922413
Camm AJ, Lip GY, De Caterina R, Savelieva I, Atar D, Hohnloser SH, Hindricks G, Kirchhof P, ESC Committee for Practice Guidelines-CPG, Document Reviewers (2012)
2012 focused update of the ESC Guidelines for the management of atrial fibrillation: an update of the 2010 ESC Guidelines for the management of atrial fibrillation--developed with the special contribution of the European Heart Rhythm Association
Europace, 14 (10), 1385-413
DOI 10.1093/europace/eus305, PubMed 22923145
Felker GM, Hasselblad V, Tang WH, Hernandez AF, Armstrong PW, Fonarow GC, Voors AA, Metra M, McMurray JJ, Butler J, Heizer GM, Dickstein K, Massie BM, Atar D, Troughton RW, Anker SD, Califf RM, Starling RC, O'Connor CM (2012)
Troponin I in acute decompensated heart failure: insights from the ASCEND-HF study
Eur J Heart Fail, 14 (11), 1257-64
DOI 10.1093/eurjhf/hfs110, PubMed 22764184
Hall TS, Hallén J, Agewall S, Atar D, Jensen T (2012)
Changes in diagnosing non-ST-segment elevation myocardial infarction after the introduction of a new high-sensitivity cardiac troponin T assay: a single-centre experience
Clin Lab, 58 (9-10), 1029-36
DOI 10.7754/Clin.Lab.2012.111206, PubMed 23163120
Heldal M, Atar D (2012)
Pharmacological conversion of recent-onset atrial fibrillation: a systematic review
Scand Cardiovasc J Suppl, 47 (1), 2-10
DOI 10.3109/14017431.2012.740572, PubMed 23067130
Hodt A, Stugaard M, Hisdal J, Stranden E, Atar D, Steine K (2012)
Regional LV deformation in healthy individuals during isovolumetric contraction and ejection phases assessed by 2D speckle tracking echocardiography
Clin Physiol Funct Imaging, 32 (5), 372-9
DOI 10.1111/j.1475-097X.2012.01139.x, PubMed 22856344
Mentz RJ, Hernandez AF, Stebbins A, Ezekowitz JA, Felker GM, Heizer GM, Atar D, Teerlink JR, Califf RM, Massie BM, Hasselblad V, Starling RC, O'Connor CM, Ponikowski P (2012)
Predictors of early dyspnoea relief in acute heart failure and the association with 30-day outcomes: findings from ASCEND-HF
Eur J Heart Fail, 15 (4), 456-64
DOI 10.1093/eurjhf/hfs188, PubMed 23159547
Serebruany VL, Atar D (2012)
Viewpoint: Central adjudication of myocardial infarction in outcome-driven clinical trials--common patterns in TRITON, RECORD, and PLATO?
Thromb Haemost, 108 (3), 412-4
DOI 10.1160/TH12-04-0251, PubMed 22836596
Serebruany VL, Atar D (2012)
Introduction. Antiplatelet therapy in ACS and A-Fib
Adv Cardiol, 47, 1-4
DOI 10.1159/000338206, PubMed 22906898
Serebruany VL, Atar D (2012)
Antiplatelet Therapy in ACS and A-Fib Introduction
Adv.Cardiol., 47, 1-4
Task Force on the management of ST-segment elevation acute myocardial infarction of the European Society of Cardiology (ESC), Steg PG, James SK, Atar D, Badano LP, Blömstrom-Lundqvist C, Borger MA, Di Mario C, Dickstein K, Ducrocq G, Fernandez-Aviles F, Gershlick AH, Giannuzzi P, Halvorsen S, Huber K, Juni P, Kastrati A, Knuuti J, Lenzen MJ, Mahaffey KW, Valgimigli M, van 't Hof A, Widimsky P, Zahger D (2012)
ESC Guidelines for the management of acute myocardial infarction in patients presenting with ST-segment elevation
Eur Heart J, 33 (20), 2569-619
DOI 10.1093/eurheartj/ehs215, PubMed 22922416
Thygesen K, Alpert JS, Jaffe AS, Simoons ML, Chaitman BR, White HD, Joint ESC/ACCF/AHA/WHF Task Force for the Universal Definition of Myocardial Infarction, Katus HA, Lindahl B, Morrow DA, Clemmensen PM, Johanson P, Hod H, Underwood R, Bax JJ, Bonow RO, Pinto F, Gibbons RJ, Fox KA, Atar D, Newby LK, Galvani M, Hamm CW, Uretsky BF, Steg PG et al. (2012)
Third universal definition of myocardial infarction
Circulation, 126 (16), 2020-35
DOI 10.1161/CIR.0b013e31826e1058, PubMed 22923432
Thygesen K, Alpert JS, Jaffe AS, Simoons ML, Chaitman BR, White HD, Joint ESC/ACCF/AHA/WHF Task Force for Universal Definition of Myocardial Infarction, Authors/Task Force Members Chairpersons, Thygesen K, Alpert JS, White HD, Biomarker Subcommittee, Jaffe AS, Katus HA, Apple FS, Lindahl B, Morrow DA, ECG Subcommittee, Chaitman BR, Clemmensen PM, Johanson P, Hod H, Imaging Subcommittee, Underwood R, Bax JJ et al. (2012)
Third universal definition of myocardial infarction
J Am Coll Cardiol, 60 (16), 1581-98
DOI 10.1016/j.jacc.2012.08.001, PubMed 22958960
Thygesen K, Alpert JS, Jaffe AS, Simoons ML, Chaitman BR, White HD, Writing Group on the Joint ESC/ACCF/AHA/WHF Task Force for the Universal Definition of Myocardial Infarction, Thygesen K, Alpert JS, White HD, Jaffe AS, Katus HA, Apple FS, Lindahl B, Morrow DA, Chaitman BA, Clemmensen PM, Johanson P, Hod H, Underwood R, Bax JJ, Bonow RO, Pinto F, Gibbons RJ, Fox KA et al. (2012)
Third universal definition of myocardial infarction
Eur Heart J, 33 (20), 2551-67
DOI 10.1093/eurheartj/ehs184, PubMed 22922414
Publications 2011
Agewall S, Atar D (2011)
[New European guidelines for acute myocardial infarction]
Tidsskr Nor Laegeforen, 131 (23), 2340
DOI 10.4045/tidsskr.11.1133, PubMed 22139110
Alexander JH, Lopes RD, James S, Kilaru R, He Y, Mohan P, Bhatt DL, Goodman S, Verheugt FW, Flather M, Huber K, Liaw D, Husted SE, Lopez-Sendon J, De Caterina R, Jansky P, Darius H, Vinereanu D, Cornel JH, Cools F, Atar D, Leiva-Pons JL, Keltai M, Ogawa H, Pais P et al. (2011)
Apixaban with antiplatelet therapy after acute coronary syndrome
N Engl J Med, 365 (8), 699-708
DOI 10.1056/NEJMoa1105819, PubMed 21780946
Aradi D, Kuliczkowski W, Atar D, Serebruany VL (2011)
Inter-patient variability and impact of proton pump inhibitors on platelet reactivity after prasugrel
Thromb Haemost, 107 (2), 338-45
DOI 10.1160/TH11-09-0622, PubMed 22186910
Atar D, Banach M, Ehrlich JR, Fedida D, Lip GYH, Savelieva I (2011)
Intravenous vernakalant: a review of its use in the management of recent-onset atrial fibrillation (vol 71, pg 237, 2011)
Drugs, 71 (3), 381
Connolly SJ, Camm AJ, Halperin JL, Joyner C, Alings M, Amerena J, Atar D, Avezum Á, Blomström P, Borggrefe M, Budaj A, Chen SA, Ching CK, Commerford P, Dans A, Davy JM, Delacrétaz E, Di Pasquale G, Diaz R, Dorian P, Flaker G, Golitsyn S, Gonzalez-Hermosillo A, Granger CB, Heidbüchel H et al. (2011)
Dronedarone in high-risk permanent atrial fibrillation
N Engl J Med, 365 (24), 2268-76
DOI 10.1056/NEJMoa1109867, PubMed 22082198
Ghanavatian S, Stein RA, Atar D, Hole L, Agewall S (2011)
The course of D-dimer, high-sensitivity C-reactive protein and pro-B-type natriuretic peptide in patients with non-ST-elevation myocardial infarction
Clin Lab, 57 (9-10), 771-6
PubMed 22029194
Granger CB, Alexander JH, McMurray JJ, Lopes RD, Hylek EM, Hanna M, Al-Khalidi HR, Ansell J, Atar D, Avezum A, Bahit MC, Diaz R, Easton JD, Ezekowitz JA, Flaker G, Garcia D, Geraldes M, Gersh BJ, Golitsyn S, Goto S, Hermosillo AG, Hohnloser SH, Horowitz J, Mohan P, Jansky P et al. (2011)
Apixaban versus warfarin in patients with atrial fibrillation
N Engl J Med, 365 (11), 981-92
DOI 10.1056/NEJMoa1107039, PubMed 21870978
Hallen J, Atar D (2011)
A single level of plasma troponin-I predicts left ventricular remodelling after primary angioplasty reply
Heart, 97 (4), 341
DOI 10.1136/hrt.2010.218412
Hallén J, Jensen JK, Buser P, Jaffe AS, Atar D (2011)
Relation of cardiac troponin I and microvascular obstruction following ST-elevation myocardial infarction
Acute Card Care, 13 (1), 48-51
DOI 10.3109/17482941.2010.538698, PubMed 21244230
Hodt A, Hisdal J, Stugaard M, Stranden E, Atar D, Steine K (2011)
Reduced preload elicits increased LV twist in healthy humans: an echocardiographic speckle-tracking study during lower body negative pressure
Clin Physiol Funct Imaging, 31 (5), 382-9
DOI 10.1111/j.1475-097X.2011.01029.x, PubMed 21771258
Holm S, Ueland T, Dahl TB, Michelsen AE, Skjelland M, Russell D, Nymo SH, Krohg-Sørensen K, Clausen OP, Atar D, Januzzi JL, Aukrust P, Jensen JK, Halvorsen B (2011)
Fatty Acid binding protein 4 is associated with carotid atherosclerosis and outcome in patients with acute ischemic stroke
PLoS One, 6 (12), e28785
DOI 10.1371/journal.pone.0028785, PubMed 22174896
Jensen JK, Hallén J, Lund T, Madsen LH, Grieg Z, Januzzi JL, Atar D (2011)
Troponin I degradation in serum of patients with acute ischemic stroke
Scand J Clin Lab Invest, 71 (1), 74-80
DOI 10.3109/00365513.2010.542485, PubMed 21214502
Nesvold A, Fagerland MW, Davanger S, Ellingsen Ø, Solberg EE, Holen A, Sevre K, Atar D (2011)
Increased heart rate variability during nondirective meditation
Eur J Prev Cardiol, 19 (4), 773-80
DOI 10.1177/1741826711414625, PubMed 21693507
Nilsson L, Hallén J, Atar D, Jonasson L, Swahn E (2011)
Early measurements of plasma matrix metalloproteinase-2 predict infarct size and ventricular dysfunction in ST-elevation myocardial infarction
Heart, 98 (1), 31-6
DOI 10.1136/heartjnl-2011-300079, PubMed 21727201
O'Connor CM, Starling RC, Hernandez AF, Armstrong PW, Dickstein K, Hasselblad V, Heizer GM, Komajda M, Massie BM, McMurray JJ, Nieminen MS, Reist CJ, Rouleau JL, Swedberg K, Adams KF, Anker SD, Atar D, Battler A, Botero R, Bohidar NR, Butler J, Clausell N, Corbalán R, Costanzo MR, Dahlstrom U et al. (2011)
Effect of nesiritide in patients with acute decompensated heart failure
N Engl J Med, 365 (1), 32-43
DOI 10.1056/NEJMoa1100171, PubMed 21732835
Provan SA, Angel K, Semb AG, Mowinckel P, Agewall S, Atar D, Kvien TK (2011)
Early prediction of increased arterial stiffness in patients with chronic inflammation: a 15-year followup study of 108 patients with rheumatoid arthritis
J Rheumatol, 38 (4), 606-12
DOI 10.3899/jrheum.100689, PubMed 21239744
Provan SA, Semb AG, Hisdal J, Stranden E, Agewall S, Dagfinrud H, Angel K, Atar D, Kvien TK (2011)
Remission is the goal for cardiovascular risk management in patients with rheumatoid arthritis: a cross-sectional comparative study
Ann Rheum Dis, 70 (5), 812-7
DOI 10.1136/ard.2010.141523, PubMed 21288959
Rath E, Gortzak Y, Schwarzkopf R, Benkovich V, Cohen E, Atar D (2011)
The Diagnostic Value of the Vacuum Phenomenon during Hip Arthroscopy
ISRN Orthop, 2011, 852390
DOI 10.5402/2011/852390, PubMed 24977068
Serebruany VL, Miller M, Pokov AN, Lynch D, Jensen JK, Hallén J, Atar D (2011)
Early impact of prescription Omega-3 fatty acids on platelet biomarkers in patients with coronary artery disease and hypertriglyceridemia
Cardiology, 118 (3), 187-94
DOI 10.1159/000329300, PubMed 21701167
Smedbakken L, Jensen JK, Hallén J, Atar D, Januzzi JL, Halvorsen B, Aukrust P, Ueland T (2011)
Activated leukocyte cell adhesion molecule and prognosis in acute ischemic stroke
Stroke, 42 (9), 2453-8
DOI 10.1161/STROKEAHA.110.612440, PubMed 21757661
Steg PG, Huber K, Andreotti F, Arnesen H, Atar D, Badimon L, Bassand JP, De Caterina R, Eikelboom JA, Gulba D, Hamon M, Helft G, Fox KA, Kristensen SD, Rao SV, Verheugt FW, Widimsky P, Zeymer U, Collet JP (2011)
Bleeding in acute coronary syndromes and percutaneous coronary interventions: position paper by the Working Group on Thrombosis of the European Society of Cardiology
Eur Heart J, 32 (15), 1854-64
DOI 10.1093/eurheartj/ehr204, PubMed 21715717
Ueland T, Smedbakken LM, Hallén J, Atar D, Januzzi JL, Halvorsen B, Jensen JK, Aukrust P (2011)
Soluble CXCL16 and long-term outcome in acute ischemic stroke
Atherosclerosis, 220 (1), 244-9
DOI 10.1016/j.atherosclerosis.2011.10.004, PubMed 22055341
Von Lueder TG, Melsom MN, Atar D, Agewall S (2011)
Amyotrophic lateral sclerosis (ALS), a novel rare cause of elevated plasma troponin T levels
Clin Lab, 57 (7-8), 615-8
PubMed 21888026
Publications 2010
Angel K, Provan SA, Hammer HB, Mowinckel P, Kvien TK, Atar D (2010)
Changes in arterial stiffness during continued infliximab treatment in patients with inflammatory arthropathies
Fundam Clin Pharmacol, 25 (4), 511-7
DOI 10.1111/j.1472-8206.2010.00872.x, PubMed 20825487
Atar D (2010)
Should oxygen be given in myocardial infarction?
BMJ, 340, c3287
DOI 10.1136/bmj.c3287, PubMed 20558515
Atar D (2010)
Oxygen in myocardial infarction Author's reply
BMJ-British Medical Journal, 341, c3717
DOI 10.1136/bmj.c3717
Atar D, Birkeland KI, Uhlig T (2010)
'Treat to target': moving targets from hypertension, hyperlipidaemia and diabetes to rheumatoid arthritis
Ann Rheum Dis, 69 (4), 629-30
DOI 10.1136/ard.2010.128462, PubMed 20237122
Camm AJ, Kirchhof P, Lip GY, Schotten U, Savelieva I, Ernst S, Van Gelder IC, Al-Attar N, Hindricks G, Prendergast B, Heidbuchel H, Alfieri O, Angelini A, Atar D, Colonna P, De Caterina R, De Sutter J, Goette A, Gorenek B, Heldal M, Hohloser SH, Kolh P, Le Heuzey JY, Ponikowski P, Rutten FH et al. (2010)
Guidelines for the management of atrial fibrillation: the Task Force for the Management of Atrial Fibrillation of the European Society of Cardiology (ESC)
Europace, 12 (10), 1360-420
DOI 10.1093/europace/euq350, PubMed 20876603
De Blois J, Simard S, Atar D, Agewall S, Norwegian Heart Failure Registry (2010)
COPD predicts mortality in HF: the Norwegian Heart Failure Registry
J Card Fail, 16 (3), 225-9
DOI 10.1016/j.cardfail.2009.12.002, PubMed 20206897
Dickstein K, Cohen-Solal A, Filippatos G, McMurray JJV, Ponikowski P, Poole-Wilson PA, Stromberg A, van Veldhuisen DJ, Atar D, Hoes AW, Keren A, Mebazaa A, Nieminen M, Priori SG, Swedberg K, Vahanian A, Camm J, De Caterina R, Dean V, Dickstein K, Filippatos G, Funck-Brentano C, Hellemans I, Kristensen SD, McGregor K et al. (2010)
The Task Force for the Diagnosis and Treatment of Acute and Chronic Heart Failure 2008 of the European Society of Cardiology
Rev. Port. Cardiol., 29 (4), 633-699
European Heart Rhythm Association, European Association for Cardio-Thoracic Surgery, Camm AJ, Kirchhof P, Lip GY, Schotten U, Savelieva I, Ernst S, Van Gelder IC, Al-Attar N, Hindricks G, Prendergast B, Heidbuchel H, Alfieri O, Angelini A, Atar D, Colonna P, De Caterina R, De Sutter J, Goette A, Gorenek B, Heldal M, Hohloser SH, Kolh P, Le Heuzey JY et al. (2010)
Guidelines for the management of atrial fibrillation: the Task Force for the Management of Atrial Fibrillation of the European Society of Cardiology (ESC)
Eur Heart J, 31 (19), 2369-429
DOI 10.1093/eurheartj/ehq278, PubMed 20802247
Gustafsson F, Atar D, Pitt B, Zannad F, Pfeffer MA, participants in 10th Cardiovascular Clinical Trialists Workshop (2010)
Maximizing scientific knowledge from randomized clinical trials
Am Heart J, 159 (6), 937-43
DOI 10.1016/j.ahj.2010.03.002, PubMed 20569703
Hallén J, Atar D (2010)
A window into your heart: taking cardiac troponin to the next level
Biomark Med, 4 (6), 889-94
DOI 10.2217/bmm.10.103, PubMed 21133709
Hallén J, Atar D, Sejersten M, Clemmensen P, Johanson P (2010)
Optimal time-point of ST-segment assessment for risk-stratification following primary percutaneous coronary intervention
Am J Cardiol, 105 (11), 1648-9; author reply 1649-50
DOI 10.1016/j.amjcard.2010.03.006, PubMed 20494681
Hallén J, Jensen JK, Fagerland MW, Jaffe AS, Atar D (2010)
Cardiac troponin I for the prediction of functional recovery and left ventricular remodelling following primary percutaneous coronary intervention for ST-elevation myocardial infarction
Heart, 96 (23), 1892-7
DOI 10.1136/hrt.2009.190819, PubMed 21062778
Hallén J, Johansen OE, Birkeland KI, Gullestad L, Aakhus S, Endresen K, Tjora S, Jaffe AS, Atar D (2010)
Determinants and prognostic implications of cardiac troponin T measured by a sensitive assay in type 2 diabetes mellitus
Cardiovasc Diabetol, 9, 52
DOI 10.1186/1475-2840-9-52, PubMed 20843304
Hallén J, Madsen L, Ladefoged S, Fagerland MW, Serebruany VL, Agewall S, Atar D (2010)
Incremental value of a combination of cardiac troponin T, N-terminal pro-brain natriuretic peptide and C-reactive protein for prediction of mortality in end-stage renal disease
Scand J Urol Nephrol, 45 (2), 151-8
DOI 10.3109/00365599.2010.529819, PubMed 21091090
Hallén J, Petzelbauer P, Schwitter J, Geudelin B, Buser P, Atar D (2010)
Impact of time to therapy and presence of collaterals on the efficacy of FX06 in acute ST elevation myocardial infarction: a substudy of the F.I.R.E., the Efficacy of FX06 in the prevention of myocardial reperfusion injury trial
EuroIntervention, 5 (8), 946-52
DOI 10.4244/EIJV5I8A159, PubMed 20542780
Hallén J, Sejersten M, Johanson P, Atar D, Clemmensen PM (2010)
Influence of ST-segment recovery on infarct size and ejection fraction in patients with ST-segment elevation myocardial infarction receiving primary percutaneous coronary intervention
Am J Cardiol, 105 (9), 1223-8
DOI 10.1016/j.amjcard.2009.12.034, PubMed 20403470
Kjeldsen K, Atar D, Hallén J, Vardas P, Zannad F, Haunsø S (2010)
Sudden cardiac death--the challenge to cardiology
Fundam Clin Pharmacol, 24 (5), 535-7
DOI 10.1111/j.1472-8206.2010.00875_3.x, PubMed 20854303
Provan S, Angel K, Semb AG, Atar D, Kvien TK (2010)
NT-proBNP predicts mortality in patients with rheumatoid arthritis: results from 10-year follow-up of the EURIDISS study
Ann Rheum Dis, 69 (11), 1946-50
DOI 10.1136/ard.2009.127704, PubMed 20525846
Vanberg P, Atar D (2010)
Androgenic anabolic steroid abuse and the cardiovascular system
Handb Exp Pharmacol (195), 411-57
DOI 10.1007/978-3-540-79088-4_18, PubMed 20020375
Publications 2009
Agewall S, Atar D (2009)
Interpreting clinical trials: the 'beautiful' case
Fundam Clin Pharmacol, 23 (2), 261-2
DOI 10.1111/j.1472-8206.2009.00682.x, PubMed 19236485
Angel K, Provan SA, Gulseth HL, Mowinckel P, Kvien TK, Atar D (2009)
Tumor necrosis factor-alpha antagonists improve aortic stiffness in patients with inflammatory arthropathies: a controlled study
Hypertension, 55 (2), 333-8
DOI 10.1161/HYPERTENSIONAHA.109.143982, PubMed 20038753
Atar D (2009)
Hotline sessions of the 30th European Congress of Cardiology
Eur Heart J, 30 (9), 1151
DOI 10.1093/eurheartj/ehp095, PubMed 19339265
Atar D, Carmena R, Clemmensen P, K-Laflamme A, Wassmann S, Lansberg P, Hobbs R (2009)
Clinical review: impact of statin substitution policies on patient outcomes
Ann Med, 41 (4), 242-56
DOI 10.1080/07853890902729786, PubMed 19191052
Atar D, Petzelbauer P, Schwitter J, Huber K, Rensing B, Kasprzak JD, Butter C, Grip L, Hansen PR, Süselbeck T, Clemmensen PM, Marin-Galiano M, Geudelin B, Buser PT, F.I.R.E. Investigators (2009)
Effect of intravenous FX06 as an adjunct to primary percutaneous coronary intervention for acute ST-segment elevation myocardial infarction results of the F.I.R.E. (Efficacy of FX06 in the Prevention of Myocardial Reperfusion Injury) trial
J Am Coll Cardiol, 53 (8), 720-9
DOI 10.1016/j.jacc.2008.12.017, PubMed 19232907
Brandsaeter B, Atar D, Agewall S, Norwegian Heart failure Registry (2009)
Gender differences among Norwegian patients with heart failure
Int J Cardiol, 146 (3), 354-8
DOI 10.1016/j.ijcard.2009.07.014, PubMed 19700210
Dickstein K, Cohen-Solal A, Filippatos G, McMurray JJV, Ponikowski P, Poote-Wilson PA, Stromberg A, van Veldhuisen DJ, Atar D, Hoes AW, Keren A, Mebazaa A, Nieminen M, Priori SG, Swedberg K, Heart Failure Assoc Esc HFA ESICM (2009)
ESC Guidelines for the diagnosis and treatment of acute and chronic heart failure 2008 (vol 29, pg 2388, 2008)
Eur. J. Heart Fail., 11 (1), 110
DOI 10.1093/eurjhf/hfn030
Hallén J, Atar D (2009)
In ST-Elevation myocardial infarction patients receiving primary percutaneous coronary intervention, admission cardiac troponin T and peak cardiac troponin T values differ in their prognostic properties
Am J Cardiol, 103 (9), 1331
DOI 10.1016/j.amjcard.2009.02.032, PubMed 19406285
Hallén J, Buser P, Schwitter J, Petzelbauer P, Geudelin B, Fagerland MW, Jaffe AS, Atar D (2009)
Relation of cardiac troponin I measurements at 24 and 48 hours to magnetic resonance-determined infarct size in patients with ST-elevation myocardial infarction
Am J Cardiol, 104 (11), 1472-7
DOI 10.1016/j.amjcard.2009.07.019, PubMed 19932777
Jensen JK, Atar D, Kristensen SR, Mickley H, Januzzi JL (2009)
Usefulness of natriuretic peptide testing for long-term risk assessment following acute ischemic stroke
Am J Cardiol, 104 (2), 287-91
DOI 10.1016/j.amjcard.2009.03.029, PubMed 19576362
Jensen JK, Ueland T, Atar D, Gullestad L, Mickley H, Aukrust P, Januzzi JL (2009)
Osteoprotegerin concentrations and prognosis in acute ischaemic stroke
J Intern Med, 267 (4), 410-7
DOI 10.1111/j.1365-2796.2009.02163.x, PubMed 19895657
Madsen LH, Lund T, Grieg Z, Nygaard S, Holmvang L, Jurlander B, Grande P, Christensen G, Atar D (2009)
Cardiac troponin I degradation in serum of patients with hypertrophic obstructive cardiomyopathy undergoing percutaneous septal ablation
Cardiology, 114 (3), 167-73
DOI 10.1159/000226596, PubMed 19571537
Serebruany V, Cherala G, Williams C, Surigin S, Booze C, Kuliczkowski W, Atar D (2009)
Association of platelet responsiveness with clopidogrel metabolism: role of compliance in the assessment of "resistance"
Am Heart J, 158 (6), 925-32
DOI 10.1016/j.ahj.2009.10.012, PubMed 19958858
Serebruany V, Rao SV, Silva MA, Donovan JL, Kannan AO, Makarov L, Goto S, Atar D (2009)
Correlation of inhibition of platelet aggregation after clopidogrel with post discharge bleeding events: assessment by different bleeding classifications
Eur Heart J, 31 (2), 227-35
DOI 10.1093/eurheartj/ehp434, PubMed 19854728
Serebruany VL, Atar D (2009)
The PLATO trial: do you believe in magic?
Eur Heart J, 31 (7), 764-7
DOI 10.1093/eurheartj/ehp545, PubMed 20007979
Serebruany VL, Eisert C, Atar D, Ferguson JJ (2009)
Antiplatelet 'resistance' and 'non-responders': what do these terms really mean?
Fundam Clin Pharmacol, 23 (1), 11-8
DOI 10.1111/j.1472-8206.2008.00663.x, PubMed 19267767
Publications 2008
Atar D (2008)
New definition of myocardial infarction
BMJ, 337, a3078
DOI 10.1136/bmj.a3078, PubMed 19109323
Bloom S, Lebel D, Cohen E, Atar D, Rath E (2008)
[Arthroscopic treatment for osteoarthritic knee]
Harefuah, 147 (4), 330-4, 373
PubMed 18686816
Dickstein K, Cohen-Solal A, Filippatos G, McMurray JJ, Ponikowski P, Poole-Wilson PA, Strömberg A, van Veldhuisen DJ, Atar D, Hoes AW, Keren A, Mebazaa A, Nieminen M, Priori SG, Swedberg K, ESC Committee for Practice Guidelines (CPG) (2008)
ESC Guidelines for the diagnosis and treatment of acute and chronic heart failure 2008: the Task Force for the Diagnosis and Treatment of Acute and Chronic Heart Failure 2008 of the European Society of Cardiology. Developed in collaboration with the Heart Failure Association of the ESC (HFA) and endorsed by the European Society of Intensive Care Medicine (ESICM)
Eur Heart J, 29 (19), 2388-442
DOI 10.1093/eurheartj/ehn309, PubMed 18799522
Dickstein K, Cohen-Solal A, Filippatos G, McMurray JJ, Ponikowski P, Poole-Wilson PA, Strömberg A, van Veldhuisen DJ, Atar D, Hoes AW, Keren A, Mebazaa A, Nieminen M, Priori SG, Swedberg K, ESC Committee for Practice Guidelines (CPG) (2008)
ESC guidelines for the diagnosis and treatment of acute and chronic heart failure 2008: the Task Force for the diagnosis and treatment of acute and chronic heart failure 2008 of the European Society of Cardiology. Developed in collaboration with the Heart Failure Association of the ESC (HFA) and endorsed by the European Society of Intensive Care Medicine (ESICM)
Eur J Heart Fail, 10 (10), 933-89
DOI 10.1016/j.ejheart.2008.08.005, PubMed 18826876
Dickstein K, Cohen-Solal A, Filippatos G, McMurray JJV, Ponikowski P, Poole-Wilson PA, Stromberg A, van Veldhuisen DJ, Atar D, Hoes AW, Keren A, Mebazaa A, Nieminen M, Priori SG, Swedberg K (2008)
ESC Guidelines for the Diagnosis And Treatment of Acute And Chronic Heart Failure 2008
Rev. Esp. Cardiol., 61 (12), 1329
DOI 10.1016/S1885-5857(09)60059-1
Dickstein K, Cohen-Solal A, Filippatos G, McMurray JJV, Ponikowski P, Poole-Wilson PA, Stromberg A, van Veldhuisen DJ, Atar D, Hoes AW, Keren A, Mebazaa A, Nieminen M, Priori SG, Swedberg K, Czlonkowie Grp Roboczej (2008)
Guidelines 2008 European Society of Cardiology on the diagnosis and treatment of acute and chronic heart failure
Kardiol. Pol., 66 (11 4), S389-S454
Dickstein K, Cohen-Solal A, Filippatos G, McMurray JJV, Ponikowski P, Poole-Wilson PA, Stromberg A, van Veldhuisen DJ, Atar D, Hoes AW, Keren A, Mebazaa A, Nieminen M, Priori SG, Swedberg K, Task Force Diag & Treatment Acute (2008)
ESC Guidelines for the diagnosis and treatment of acute and chronic heart failure 2008 (vol 29, pg 2388, 2008)
Eur. Heart J., 29 (24), 3069
DOI 10.1093/eurheartj/ehn528
Graham I, Atar D, Borch-Johnsen K, Boysen G, Burell G, Cifkova R, Dallongeville J, De Backer G, Ebrahim S, Gjelsvik B, Herrmann-Lingen C, Hoes A, Humphries S, Knapton M, Perk J, Priori SG, Pyorala K, Reiner Z, Ruilope L, Sans-Menendez S, Reimer WS, Weissberg P, Wood D, Yarnell J, Zamorano JL et al. (2008)
[European practice guidelines on prevention of cardiovascular diseases: executive summary]
G Ital Cardiol (Rome), 9 (1), 11-59
PubMed 18383763
Helleskov Madsen L, Ladefoged S, Hildebrandt P, Atar D (2008)
Comparison of four different cardiac troponin assays in patients with end-stage renal disease on chronic haemodialysis
Acute Card Care, 10 (3), 173-80
DOI 10.1080/17482940802100279, PubMed 18608043
Kindem IA, Reindal EK, Wester AL, Blaasaas KG, Atar D (2008)
New-onset atrial fibrillation in bacteremia is not associated with C-reactive protein, but is an indicator of increased mortality during hospitalization
Cardiology, 111 (3), 171-80
DOI 10.1159/000121600, PubMed 18434721
Provan SA, Angel K, Odegård S, Mowinckel P, Atar D, Kvien TK (2008)
The association between disease activity and NT-proBNP in 238 patients with rheumatoid arthritis: a 10-year longitudinal study
Arthritis Res Ther, 10 (3), R70
DOI 10.1186/ar2442, PubMed 18573197
Serebruany V, Pokov I, Kuliczkowski W, Vahabi J, Atar D (2008)
Incidence and causes of new-onset dyspnea in 3,719 patients treated with clopidogrel and aspirin combination after coronary stenting
Thromb Haemost, 100 (2), 314-8
DOI 10.1160/TH08-05-0291, PubMed 18690353
Serebruany VL, Atar D, Hanley DF (2008)
Telmisartan and stroke reduction in the ONTARGET trial: benefit beyond blood pressure lowering?
Cerebrovasc Dis, 26 (5), 563-4
DOI 10.1159/000164555, PubMed 18936537
Serebruany VL, Malinin A, Barsness G, Vahabi J, Atar D (2008)
Effects of aliskiren, a renin inhibitor, on biomarkers of platelet activity, coagulation and fibrinolysis in subjects with multiple risk factors for vascular disease
J Hum Hypertens, 22 (5), 303-10
DOI 10.1038/jhh.2008.2, PubMed 18273042
Serebruany VL, Malinin AI, Ferguson JJ, Vahabi J, Atar D, Hennekens CH (2008)
Bleeding risks of combination vs. single antiplatelet therapy: a meta-analysis of 18 randomized trials comprising 129,314 patients
Fundam Clin Pharmacol, 22 (3), 315-21
DOI 10.1111/j.1472-8206.2008.00582.x, PubMed 18485150
Ulimoen GR, Gjønnaess E, Atar D, Dahl T, Stranden E, Sandbaek G (2008)
Noninvasive coronary angiography with 64-channel multidetector computed tomography in patients with acute coronary syndrome
Acta Radiol, 49 (10), 1140-4
DOI 10.1080/02841850802452083, PubMed 18932101
van Zyl LT, Lespérance F, Frasure-Smith N, Malinin AI, Atar D, Laliberté MA, Serebruany VL (2008)
Platelet and endothelial activity in comorbid major depression and coronary artery disease patients treated with citalopram: the Canadian Cardiac Randomized Evaluation of Antidepressant and Psychotherapy Efficacy Trial (CREATE) biomarker sub-study
J Thromb Thrombolysis, 27 (1), 48-56
DOI 10.1007/s11239-007-0189-3, PubMed 18188512
Publications 2007
Agewall S, Atar D (2007)
Levosimendan: perpetuum mobile?
Eur Heart J, 28 (4), 515
DOI 10.1093/eurheartj/ehl487, PubMed 17283001
Atar D (2007)
A change of scene: Dan Atar, PhD, MD, FESC. Interview by Emma Wilkinson
Circulation, 116 (12), f67-9
DOI 10.1161/CIRCULATIONAHA.107.186286, PubMed 17875974
Atar D (2007)
[Health and health care in Norway]
Ugeskr Laeger, 169 (51), 4445-7
PubMed 18208684
Atar D, Jørgensen JJ (2007)
Cholesterol and peripheral vascular disease: a neglected topic?
Scand Cardiovasc J, 41 (3), 136-7
DOI 10.1080/14017430701316581, PubMed 17487760
Atar D, Malinin A, Pokov A, van Zyl L, Frasure-Smith N, Lesperance F, Serebruany VL (2007)
Antiplatelet properties of escitalopram in patients with the metabolic syndrome: a dose-ranging in vitro study
Neuropsychopharmacology, 32 (11), 2369-74
DOI 10.1038/sj.npp.1301355, PubMed 17356575
Graham I, Atar D, Borch-Johnsen K, Boysen G, Burell G, Cifkova R, Dallongeville J, De Backer G, Ebrahim S, Gjelsvik B, Herrmann-Lingen C, Hoes A, Humphries S, Knapton M, Perk J, Priori SG, Pyorala K, Reiner Z, Ruilope L, Sans-Menendez S, Op Reimer WS, Weissberg P, Wood D, Yarnell J, Zamorano JL et al. (2007)
European guidelines on cardiovascular disease prevention in clinical practice: executive summary
Atherosclerosis, 194 (1), 1-45
DOI 10.1016/j.atherosclerosis.2007.08.024, PubMed 17880983
Graham I, Atar D, Borch-Johnsen K, Boysen G, Burell G, Cifkova R, Dallongeville J, De Backer G, Ebrahim S, Gjelsvik B, Herrmann-Lingen C, Hoes A, Humphries S, Knapton M, Perk J, Priori SG, Pyorala K, Reiner Z, Ruilope L, Sans-Menendez S, Op Reimer WS, Weissberg P, Wood D, Yarnell J, Zamorano JL et al. (2007)
European guidelines on cardiovascular disease prevention in clinical practice: executive summary. Fourth Joint Task Force of the European Society of Cardiology and other societies on cardiovascular disease prevention in clinical practice (constituted by representatives of nine societies and by invited experts)
Eur J Cardiovasc Prev Rehabil, 14 Suppl 2, E1-40
DOI 10.1097/01.hjr.0000277984.31558.c4, PubMed 17726406
Graham I, Atar D, Borch-Johnsen K, Boysen G, Burell G, Cifkova R, Dallongeville J, De Backer G, Ebrahim S, Gjelsvik B, Herrmann-Lingen C, Hoes A, Humphries S, Knapton M, Perk J, Priori SG, Pyorala K, Reiner Z, Ruilope L, Sans-Menendez S, Op Reimer WS, Weissberg P, Wood D, Yarnell J, Zamorano JL et al. (2007)
European guidelines on cardiovascular disease prevention in clinical practice: full text. Fourth Joint Task Force of the European Society of Cardiology and other societies on cardiovascular disease prevention in clinical practice (constituted by representatives of nine societies and by invited experts)
Eur J Cardiovasc Prev Rehabil, 14 Suppl 2, S1-113
DOI 10.1097/01.hjr.0000277983.23934.c9, PubMed 17726407
Graham I, Atar D, Borch-Johnsen K, Boysen G, Burell G, Cifkova R, Dallongeville J, De Backer G, Ebrahim S, Gjelsvik B, Herrmann-Lingen C, Hoes A, Humphries S, Knapton M, Perk J, Priori SG, Pyorala K, Reiner Z, Ruilope L, Sans-Menendez S, Scholte op Reimer W, Weissberg P, Wood D, Yarnell J, Zamorano JL et al. (2007)
European guidelines on cardiovascular disease prevention in clinical practice: executive summary: Fourth Joint Task Force of the European Society of Cardiology and Other Societies on Cardiovascular Disease Prevention in Clinical Practice (Constituted by representatives of nine societies and by invited experts)
Eur Heart J, 28 (19), 2375-414
DOI 10.1093/eurheartj/ehm316, PubMed 17726041
Jensen JK, Atar D, Mickley H (2007)
Mechanism of troponin elevations in patients with acute ischemic stroke
Am J Cardiol, 99 (6), 867-70
DOI 10.1016/j.amjcard.2006.10.052, PubMed 17350385
Jensen JK, Atar D, Mickley H (2007)
Asymptomatic myocardial infarction prior to ischemic stroke?
Cerebrovasc Dis, 24 (2-3), 318
DOI 10.1159/000106519, PubMed 17675837
Jensen JK, Korsholm L, Høilund-Carlsen PF, Atar D, Kristensen SR, Mickley H (2007)
The relation between electrocardiographic ST-T changes and NT-proBNP in patients with acute ischemic stroke
Scand Cardiovasc J, 41 (5), 294-8
DOI 10.1080/14017430701601644, PubMed 17886116
Lebel D, Gortzak Y, Nyska M, Katz T, Atar D, Etzion Y (2007)
[Hyperbaric oxygen therapy for chronic diabetic wounds of the lower limbs--a review of the literature]
Harefuah, 146 (3), 223-7, 244-5
PubMed 17460932
Madsen LH, Ladefoged S, Corell P, Schou M, Hildebrandt PR, Atar D (2007)
N-terminal pro brain natriuretic peptide predicts mortality in patients with end-stage renal disease in hemodialysis
Kidney Int, 71 (6), 548-54
DOI 10.1038/sj.ki.5002087, PubMed 17299526
Pedersen F, Mehlsen J, Raymond I, Atar D, Skjoldborg US, Hildebrandt PR (2007)
Evaluation of dyspnoea in a sample of elderly subjects recruited from general practice
Int J Clin Pract, 61 (9), 1481-91
DOI 10.1111/j.1742-1241.2007.01428.x, PubMed 17686092
Serebruany V, Malinin A, Dragan V, Atar D, van Zyl L, Dragan A, Lexapro Compliance Task Force (2007)
Fluorimetric quantitation of citalopram and escitalopram in plasma: developing an express method to monitor compliance in clinical trials
Clin Chem Lab Med, 45 (4), 513-20
DOI 10.1515/CCLM.2007.108, PubMed 17439330
Serebruany VL, Malinin A, Ong S, Atar D (2007)
Patients with metabolic syndrome exhibit higher platelet activity than those with conventional risk factors for vascular disease
J Thromb Thrombolysis, 25 (2), 207-13
DOI 10.1007/s11239-007-0047-3, PubMed 17530178
Serebruany VL, Malinin AI, Atar D (2007)
Combination antiplatelet therapy with aspirin and clopidogrel: the role of antecedent and concomitant doses of aspirin. An analysis of 711 patients
Cardiology, 107 (4), 307-12
DOI 10.1159/000099067, PubMed 17264511
Serebruany VL, Malinin AI, Atar D, Hanley DF (2007)
Consistent platelet inhibition during long-term maintenance-dose clopidogrel therapy among 359 compliant outpatients with documented vascular disease
Am Heart J, 153 (3), 371-7
DOI 10.1016/j.ahj.2006.12.006, PubMed 17307414
Serebruany VL, Stebbing J, Atar D (2007)
Dyspnoea after antiplatelet agents: the AZD6140 controversy
Int J Clin Pract, 61 (3), 529-33
DOI 10.1111/j.1742-1241.2007.01294.x, PubMed 17313629
Serebruany VL, Stebbing J, Atar D (2007)
Dyspnoea after AZD 6140: blaming the messenger
Int. J. Clin. Pract., 61 (9), 1591
DOI 10.1111/j.1742-1241.2007.01398.x
von Lueder T, Steine K, Nerdrum T, Steen T, Bay D, Humerfelt S, Atar D (2007)
Rheumatic mitral valve stenosis mimicking advanced lung cancer
Heart Vessels, 22 (5), 345-8
DOI 10.1007/s00380-007-0979-8, PubMed 17879027
Aarønaes M, Atar D, Bonarjee V, Gundersen T, Løchen ML, Mo R, Myhre ES, Omland T, Rønnevik PK, Vegsundvåg J, Westheim A (2007)
[Congestive heart failure--etiology and diagnostic procedures]
Tidsskr Nor Laegeforen, 127 (2), 171-3
PubMed 17237863
Aarønaes M, Atar D, Bonarjee V, Gundersen T, Løchen ML, Mo R, Myhre ES, Omland T, Rønnevik PK, Vegsundvåg J, Westheim A (2007)
[Treatment of congestive heart failure]
Tidsskr Nor Laegeforen, 127 (2), 174-7
PubMed 17237864
Publications 2006
Atar D, Huber K, Rupprecht HJ, Kopecky SL, Schwitter J, Theek C, Brandl K, Henning R, Geudelin B (2006)
Rationale and design of the 'F.I.R.E.' study. A multicenter, double-blind, randomized, placebo-controlled study to measure the effect of FX06 (a fibrin-derived peptide Bbeta(15-42)) on ischemia-reperfusion injury in patients with acute myocardial infarction undergoing primary percutaneous coronary intervention
Cardiology, 108 (2), 117-23
DOI 10.1159/000095982, PubMed 17019083
Atar D, Malinin A, Takserman A, Pokov A, van Zyl L, Tanguay JF, Lesperance F, Serebruany V (2006)
Escitalopram, but not its major metabolites, exhibits antiplatelet activity in humans
J Clin Psychopharmacol, 26 (2), 172-7
DOI 10.1097/01.jcp.0000204047.76286.6e, PubMed 16633147
Bilenko V, Bilenko N, Harman-Boehm I, Atar D, Rosen S, Weitzman S (2006)
[Trends and characteristics of diabetes-related lower limb amputations in the Negev, 1996-1999]
Harefuah, 145 (10), 709-12, 784
PubMed 17111702
Gortzak Y, Mercado E, Atar D, Weisel Y (2006)
Pediatric olecranon fractures: open reduction and internal fixation with removable Kirschner wires and absorbable sutures
J Pediatr Orthop, 26 (1), 39-42
DOI 10.1097/01.bpo.0000187988.86892.a2, PubMed 16439899
Hodt A, Steine K, Atar D (2006)
[Medical and ventilatory treatment of acute heart failure]
Tidsskr Nor Laegeforen, 126 (6), 749-52
PubMed 16541166
Hodt A, Steine K, Atar D (2006)
Medical and ventilatory treatment of acute heart failure: new insights
Cardiology, 106 (1), 1-9
DOI 10.1159/000092410, PubMed 16582544
Jensen JK, Kristensen SR, Bak S, Atar D, Høilund-Carlsen PF, Mickley H (2006)
Frequency and significance of troponin T elevation in acute ischemic stroke
Am J Cardiol, 99 (1), 108-12
DOI 10.1016/j.amjcard.2006.07.071, PubMed 17196472
Katz T, Alkalay D, Rath E, Atar D, Sukenik S (2006)
Bilateral simultaneous rupture of the quadriceps tendon in an adult amateur tennis player
J Clin Rheumatol, 12 (1), 32-3
DOI 10.1097/01.rhu.0000200421.43348.05, PubMed 16484878
Madsen LH, Christensen G, Lund T, Serebruany VL, Granger CB, Hoen I, Grieg Z, Alexander JH, Jaffe AS, Van Eyk JE, Atar D (2006)
Time course of degradation of cardiac troponin I in patients with acute ST-elevation myocardial infarction: the ASSENT-2 troponin substudy
Circ Res, 99 (10), 1141-7
DOI 10.1161/01.RES.0000249531.23654.e1, PubMed 17038641
Maggioni AP, Darne B, Atar D, Abadie E, Pitt B, Zannad F, 5th Cardiovascular Clinical Trialists Workshop (2006)
FDA and CPMP rulings on subgroup analyses
Cardiology, 107 (2), 97-102
DOI 10.1159/000094508, PubMed 16847375
Malinin A, Pokov A, Spergling M, Defranco A, Schwartz K, Schwartz D, Mahmud E, Atar D, Serebruany V (2006)
Monitoring platelet inhibition after clopidogrel with the VerifyNow-P2Y12(R) rapid analyzer: the VERIfy Thrombosis risk ASsessment (VERITAS) study
Thromb Res, 119 (3), 277-84
DOI 10.1016/j.thromres.2006.01.019, PubMed 16563469
Serebruany V, Malinin A, Pokov A, Arora U, Atar D, Angiolillo D (2006)
Effects of escalating doses of tirofiban on platelet aggregation and major receptor expression in diabetic patients: hitting the TARGET in the TENACITY trial?
Thromb Res, 119 (2), 175-81
DOI 10.1016/j.thromres.2006.02.004, PubMed 16546241
Serebruany VL, Atar D (2006)
Assessment of bleeding events in clinical trials--proposal of a new classification
Am J Cardiol, 99 (2), 288-90
DOI 10.1016/j.amjcard.2006.07.091, PubMed 17223436
Publications 2005
Pedersen F, Raymond I, Mehlsen J, Atar D, Hildebrandt PR (2005)
Prevalence of diastolic dysfunction as a possible cause of dyspnea in the elderly
Am J Med, 118 (1), 25-31
DOI 10.1016/j.amjmed.2004.07.048, PubMed 15639206
Schwarzkopf R, Pinsk V, Weisel Y, Atar D, Gorzak Y (2005)
[Clinical and genetic aspects of congenital insensitivity to pain with anhidrosis]
Harefuah, 144 (6), 433-7, 453, 452
PubMed 15999564
Serebruany V, Malinin A, Ziai W, Atar D, Pokov A, Jilma B, Hanley D (2005)
Dipyridamole decreases protease-activated receptor and annexin-v binding on platelets of post stroke patients with aspirin nonresponsiveness
Cerebrovasc Dis, 21 (1-2), 98-105
DOI 10.1159/000090207, PubMed 16340184
Serebruany VL, Oshrine BR, Malinin AI, Atar D, Michelson AD, Ferguson JJ (2005)
Noncompliance in cardiovascular clinical trials
Am Heart J, 150 (5), 882-6
DOI 10.1016/j.ahj.2005.02.039, PubMed 16290953
Shoham Y, Peled R, Atar D, Jaqim Y, Shcleffer P, Reuveni H (2005)
[Emergency room consultation policy prevents surgery delay in elderly patients with hip fractures]
Harefuah, 144 (10), 700-2, 751
PubMed 16281761
Svenstrup Poulsen T, Kristensen SR, Atar D, Mickley H (2005)
A critical appraisal of the phenomenon of aspirin resistance
Cardiology, 104 (2), 83-91
DOI 10.1159/000086690, PubMed 16020925
Publications 2004
Galatius S, Gustafsson F, Atar D, Hildebrandt P (2004)
Tolerability of beta-blocker initiation and titration with bisoprolol and carvedilol in congestive heart failure: a randomized comparison
In Cardiology, Karger, Basel, 102(2004)3, S. 160-5
BIBSYS 051908735
Galatius S, Gustafsson F, Atar D, Hildebrandt PR (2004)
Tolerability of beta-blocker initiation and titration with bisoprolol and carvedilol in congestive heart failure -- a randomized comparison
Cardiology, 102 (3), 160-5
DOI 10.1159/000080485, PubMed 15334027
Gortzak Y, Benkovich V, Cohen E, Atar D, Rath E (2004)
[Hip arthroscopy--indications, surgical technique and implementation]
Harefuah, 143 (10), 737-42, 765
PubMed 15521352
Lehman WB, Mohaideen A, Madan S, Atar D, Feldman DS, Scher D (2004)
Surgical technique for an 'almost' percutaneous triple pelvic osteotomy for femoral head coverage in children 6-14 years of age
J Pediatr Orthop B, 13 (1), 57-62
DOI 10.1097/00009957-200401000-00011, PubMed 15091261
Pedersen F, Raymond I, Madsen LH, Mehlsen J, Atar D, Hildebrandt P (2004)
Echocardiographic indices of left ventricular diastolic dysfunction in 647 individuals with preserved left ventricular systolic function
Eur J Heart Fail, 6 (4), 439-47
DOI 10.1016/j.ejheart.2003.12.003, PubMed 15182769
Pedersen F, Raymond I, Madsen LH, Mehlsen J, Atar D, Hildebrandt P (2004)
Echocardiographic indices of left ventricular diastolic dysfunction in 647 individuals with preserved left ventricularsystolic function
In European journal of heart failure, Elsevier, Amsterdam, 6(2004)4, S. 439-47
BIBSYS 051927500
Serebruany VL, Hanley DF, Atar D, Ferguson JJ (2004)
Noncompliance in antiplatelet trials: the AGATE trial perspective
Stroke, 35 (6), e143
DOI 10.1161/01.STR.0000126037.53283.30, PubMed 15087566
Serebruany VL, Malinin AI, Oshrine BR, Sane DC, Takserman A, Atar D, Hennekens CH (2004)
Lack of uniform platelet activation in patients after ischemic stroke and choice of antiplatelet therapy
Thromb Res, 113 (3-4), 197-204
DOI 10.1016/j.thromres.2004.03.002, PubMed 15140583
Serebruany VL, Malinin AI, Sane DC, Jilma B, Takserman A, Atar D, Hennekens CH (2004)
Magnitude and time course of platelet inhibition with Aggrenox and Aspirin in patients after ischemic stroke: the AGgrenox versus Aspirin Therapy Evaluation (AGATE) trial
Eur J Pharmacol, 499 (3), 315-24
DOI 10.1016/j.ejphar.2004.07.114, PubMed 15381054
Serebruany VL, Malinin AI, Sane DC, Jilma B, Takserman A, Atar D, Hennekens CH (2004)
Magnitude and time course of platelet inhibition with Aggrenox and Aspirin in patients after ischemic stroke: the AGrenox versus Aspirin Therapy evaluation (AGATE) trial
In European journal of pharmacology, Elsevier, Amsterdam, 499(2004)3, S. 315-24
BIBSYS 051935473
Serebruany VL, Malinin AI, Sane DC, Oshrine BR, Takserman A, Atar D, Hennekens CH (2004)
Lack of uniform platelet activation in patients after ischemic stroke and choice of antiplatelet therapy
In Thrombosis research, Pergamon Press, New York, 113(2004)3/4, S. 197-204
BIBSYS 051896826
Shah R, Darne B, Atar D, Abadie E, Adams KF, Zannad F, 5th Cardiovascular Clinical Trialists Workshop (2004)
Pharmacogenomics in cardiovascular clinical trials
Fundam Clin Pharmacol, 18 (6), 705-8
DOI 10.1111/j.1472-8206.2004.00289.x, PubMed 15548243
Shah RK, Darne B, Atar D, Abadie E, Adams KF, Zannad F (2004)
Pharmacogenomics in cardiovascular clinical trials
In Fundamental & clinical pharmacology, Editons Scientifiques Elsevier, Paris, 18(2004)6, S. 705-8
BIBSYS 051935880
Svensson M, Gustafsson F, Galatius S, Hildebrandt P, Atar D (2004)
How prevalent is hyperkalemia and renal dysfunction during treatment with spironolactone in patients with congestive heart failure?
In Journal of cardiac failure, Churchill Livingstone, Naperville, Ill., 10(2004)4, S. 297-303
BIBSYS 052021785
Svensson M, Gustafsson F, Galatius S, Hildebrandt P, Atar D (2004)
Hyperkaliæmi og reduceret nyrefunktion hos hjerteinsufficiente patienter under behandling spironolacton: en retrospektiv analyse af 125 konskutivt valgte patienter
In Ugeskrift for læger, Foreningen, København, 166(2004)nr. 37, S. 3201-3
BIBSYS 052021998
Svensson M, Gustafsson F, Galatius S, Hildebrandt PR, Atar D (2004)
How prevalent is hyperkalemia and renal dysfunction during treatment with spironolactone in patients with congestive heart failure?
J Card Fail, 10 (4), 297-303
DOI 10.1016/j.cardfail.2003.10.012, PubMed 15309695
Svensson M, Gustafsson F, Galatius S, Hildebrandt PR, Atar D (2004)
[Hyperkalemia and impaired renal function in patients taking spironolactone for congestive heart failure. A retrospective analysis of 125 consecutive cases]
Ugeskr Laeger, 166 (37), 3201-3
PubMed 15384373
Publications 2003
Atar D, Madsen LH, Labugger R, VanEyk JE (2003)
[Molecular modifications of troponin I and T detected in serum from patients with acute myocardial infarction]
Ugeskr Laeger, 165 (2), 116-20
PubMed 12553091
Galatius S, Gustafsson F, Kistorp CM, Nielsen PH, Atar D, Hildebrandt PR (2003)
[Establishment of a nurse-led heart failure clinic. Design and baseline data from the first two years]
Ugeskr Laeger, 165 (7), 686-90
PubMed 12617047
Malinin AI, Atar D, Callahan KP, McKenzie ME, Serebruany VL (2003)
Effect of a single dose aspirin on platelets in humans with multiple risk factors for coronary artery disease
Eur J Pharmacol, 462 (1-3), 139-43
DOI 10.1016/s0014-2999(02)02956-4, PubMed 12591106
Malinin AI, Atar D, Callahan KP, McKenzie ME, Serebruany VL (2003)
Effect of a single dose aspirin on platelets in humans with multiple risk factors for coronary artery disease
In European journal of pharmacology, Elsevier, Amsterdam, 462(2003)1-3, s.139-43
BIBSYS 04171945x
McKenzie ME, Malinin AI, Bell CR, Dzhanashvili A, Horowitz ED, Oshrine BR, Atar D, Serebruany VL (2003)
Aspirin inhibits surface glycoprotein IIb/IIIa, P-selectin, CD63, and CD107a receptor expression on human platelets
Blood Coagul Fibrinolysis, 14 (3), 249-53
DOI 10.1097/01.mbc.0000046182.72384.ab, PubMed 12695747
Raymond I, Pedersen F, Steensgaard-Hansen F, Green A, Busch-Sorensen M, Tuxen C, Appel J, Jacobsen J, Atar D, Hildebrandt P (2003)
Prevalence of impaired left ventricular systolic function and heart failure in a middle aged and elderly urban population segment of Copenhagen
Heart, 89 (12), 1422-9
DOI 10.1136/heart.89.12.1422, PubMed 14617553
Serebruany VL, Glassman AH, Malinin AI, Atar D, Sane DC, Oshrine BR, Ferguson JJ, O'Connor CM (2003)
Selective serotonin reuptake inhibitors yield additional antiplatelet protection in patients with congestive heart failure treated with antecedent aspirin
Eur J Heart Fail, 5 (4), 517-21
DOI 10.1016/s1388-9842(03)00005-9, PubMed 12921813
Serebruany VL, Glassman AH, Malinin AI, Sane DC, Finkel MS, Krishnan RR, Atar D, Lekht V, O'Connor CM (2003)
Enhanced platelet/endothelial activation in depressed patients with acute coronary syndromes: evidence from recent clinical trials
Blood Coagul Fibrinolysis, 14 (6), 563-7
DOI 10.1097/00001721-200309000-00008, PubMed 12960610
Serebruany VL, Glassman AH, Malinin AI, Sane DC, Finkel MS, Krishnan RR, Atar D, Lekht V, O'Connor CM (2003)
Enhanced platelet/endothelial activation in depressed patients with acute coronary syndromes: evidence from recent clinical trials
In Blood coagulation & fibrinolysis, Rapid Communications of Oxford Ltd., Oxford, UK, 14(2003)6, s.563-7
BIBSYS 041726405
Svensson M, Gustafsson F, Galatius S, Hildebrandt PR, Atar D (2003)
Hyperkalaemia and impaired renal function in patients taking spironolactone for congestive heart failure: retrospective study
BMJ, 327 (7424), 1141-2
DOI 10.1136/bmj.327.7424.1141, PubMed 14615339
Publications 2002
Carstensen S, Bundgaard H, Kjøller-Hansen L, Atar D, Ali SM, Saunamäki K, Kelbaek H (2002)
Between observer variation is not eliminated by standardised analysis of dobutamine-atropine stress echocardiography
Int J Cardiovasc Imaging, 18 (3), 169-79
DOI 10.1023/a:1014660707272, PubMed 12123308
Filipovic M, Seeberger MD, Rohlfs R, Dergeloo O, Studer W, Atar D, Buser P, Skarvan K (2002)
Doppler indices of diastolic transmitral flow velocity are invalid indicators of myocardial ischaemia during high-dose dobutamine infusion in anaesthetized patients
Eur J Anaesthesiol, 19 (11), 789-95
DOI 10.1017/s0265021502001278, PubMed 12442927
Galatius S, Gustafsson F, Nielsen PH, Atar D, Hildebrandt PR (2002)
An integrated approach to diagnosis and therapeutic management of patients with systolic heart failure in the Copenhagen metropolitan area
Am Heart J, 144 (2), E2
DOI 10.1067/mhj.2002.123841, PubMed 12177660
Govender S, Csimma C, Genant HK, Valentin-Opran A, Amit Y, Arbel R, Aro H, Atar D, Bishay M, Börner MG, Chiron P, Choong P, Cinats J, Courtenay B, Feibel R, Geulette B, Gravel C, Haas N, Raschke M, Hammacher E, van der Velde D, Hardy P, Holt M, Josten C, Ketterl RL et al. (2002)
Recombinant human bone morphogenetic protein-2 for treatment of open tibial fractures: a prospective, controlled, randomized study of four hundred and fifty patients
J Bone Joint Surg Am, 84 (12), 2123-34
DOI 10.2106/00004623-200212000-00001, PubMed 12473698
Kahn G, Rath E, Atar D (2002)
[Fracture of the supracondylar process of the humerus associated with Monteggia fracture]
Harefuah, 141 (10), 877-8, 931
PubMed 12420591
McKenzie ME, Bell CR, Horowitz ED, Oshrine BR, Atar D, Serebruany VL (2002)
Effects of in vitro exposure of alcohol on surface receptor expression of human platelets
Clin Physiol Funct Imaging, 22 (2), 153-6
DOI 10.1046/j.1365-2281.2002.00411.x, PubMed 12005158
Serebruany V, McKenzie M, Meister A, Fuzaylov S, Gurbel P, Atar D, Gattis W, O'Connor C (2002)
Whole blood impedance aggregometry for the assessment of platelet function in patients with congestive heart failure (EPCOT Trial)
Eur J Heart Fail, 4 (4), 461-7
DOI 10.1016/s1388-9842(02)00026-0, PubMed 12167384
Serebruany VL, McKenzie ME, Meister AF, Fuzaylov SY, Gurbel PA, Atar D, Gattis WA, O'Connor CM (2002)
Failure of platelet parameters and biomarkers to correlate platelet function to severity and etiology of heart failure in patients enrolled in the EPCOT trial. With special reference to the Hemodyne hemostatic analyzer. Whole Blood Impedance Aggregometry for the Assessment of Platelet Function in Patients with Congestive Heart Failure
Pathophysiol Haemost Thromb, 32 (1), 8-15
DOI 10.1159/000057283, PubMed 12214158
Vago R, Plotquin D, Bunin A, Sinelnikov I, Atar D, Itzhak D (2002)
Hard tissue remodeling using biofabricated coralline biomaterials
J Biochem Biophys Methods, 50 (2-3), 253-9
DOI 10.1016/s0165-022x(01)00235-4, PubMed 11741712
Publications 2001
Callahan KP, Malinin AI, Atar D, Serebruany VL (2001)
Platelet activation as a universal trigger in the pathogenesis of acute coronary events after cocaine abuse
Swiss Med Wkly, 131 (33-34), 487-9
DOI 10.4414/smw.2001.09756, PubMed 11683077
McDonough JL, Labugger R, Pickett W, Tse MY, MacKenzie S, Pang SC, Atar D, Ropchan G, Van Eyk JE (2001)
Cardiac troponin I is modified in the myocardium of bypass patients
Circulation, 103 (1), 58-64
DOI 10.1161/01.cir.103.1.58, PubMed 11136686
Publications 2000
Carstensen S, Hoest U, Kjoeller-Hansen L, Saunamäki K, Atar D, Kelbaek H (2000)
Comparison of methods of fractional area change for detection of regional left ventricular dysfunction
Int J Card Imaging, 16 (4), 257-66
DOI 10.1023/a:1026541122010, PubMed 11219597
Carstensen S, Høst U, Atar D, Saunamäki K, Kelbaek H (2000)
Atrioventricular plane motion during dobutamine-atropine stress echocardiography: the biphasic response in healthy subjects revisited
J Am Soc Echocardiogr, 13 (10), 885-90
DOI 10.1067/mje.2000.106571, PubMed 11029711
Goudev A, Kyurkchiev S, Gergova V, Karshelova E, Georgiev D, Atar D, Kehayov I, Nachev C (2000)
Reduced concentrations of soluble adhesion molecules after antioxidant supplementation in postmenopausal women with high cardiovascular risk profiles--a randomized double-blind study
Cardiology, 94 (4), 227-32
DOI 10.1159/000047322, PubMed 11326143
Gurbel PA, Kereiakes DJ, Atar D, Serebruany VL (2000)
Baseline platelet aggregation and major receptor expression predict subsequent activity following thrombolysis for acute myocardial infarction
Scand Cardiovasc J, 34 (1), 53-8
DOI 10.1080/14017430050142404, PubMed 10816061
Klainguti M, Aigner S, Kilo J, Eppenberger HM, Mandinova A, Aebi U, Schaub MC, Shaw SG, Lüscher TF, Atar D (2000)
Lack of nuclear apoptosis in cardiomyocytes and increased endothelin-1 levels in a rat heart model of myocardial stunning
Basic Res Cardiol, 95 (4), 308-15
DOI 10.1007/s003950070050, PubMed 11005586
Krähenmann F, Huch A, Atar D (2000)
Troponin I measurement in the diagnosis of myocardial injury during pregnancy and delivery: two cases
Am J Obstet Gynecol, 183 (5), 1308-10
DOI 10.1067/mob.2000.107460, PubMed 11084584
Labugger R, Organ L, Collier C, Atar D, Van Eyk JE (2000)
Extensive troponin I and T modification detected in serum from patients with acute myocardial infarction
Circulation, 102 (11), 1221-6
DOI 10.1161/01.cir.102.11.1221, PubMed 10982534
Lehman WB, Atar D, Feldman DS, Gordon JC, Grant AD (2000)
Congenital pseudoarthrosis of the tibia
J Pediatr Orthop B, 9 (2), 103-7
DOI 10.1097/01202412-200004000-00005, PubMed 10868359
Ohana N, Sheinis D, Rath E, Sasson A, Atar D (2000)
Is there a need for lumbar orthosis in mild compression fractures of the thoracolumbar spine?: A retrospective study comparing the radiographic results between early ambulation with and without lumbar orthosis
J Spinal Disord, 13 (4), 305-8
DOI 10.1097/00002517-200008000-00006, PubMed 10941889
Pothula A, Serebruany VL, Gurbel PA, McKenzie ME, Atar D (2000)
Pathophysiology and therapeutic modification of thrombin generation in patients with coronary artery disease
Eur J Pharmacol, 402 (1-2), 1-10
DOI 10.1016/s0014-2999(00)00440-4, PubMed 10940351
Seeberger MD, Filipovic M, Rohlfs R, Dergeloo O, Studer W, Atar D, Buser P, Skarvan K (2000)
The diagnostic value of Doppler echocardiographic indexes of diastolic filling for detecting demand ischemia in anesthetized patients
Int J Card Imaging, 16 (6), 437-46
DOI 10.1023/a:1010631606609, PubMed 11482709
Serebruany VL, Atar D, Murugesan SR, Jerome S, Semaan H, Gurbel PA (2000)
Effect of coronary thrombolysis on the plasma concentration of osteonectin (SPARC, BM40) in patients with acute myocardial infarction
J Thromb Thrombolysis, 10 (2), 197-202
DOI 10.1023/a:1018774812613, PubMed 11005942
Publications 1999
Atar D (1999)
Coral from Australian reef used to replace bone
Can Oper Room Nurs J, 17 (3), 43
PubMed 10703311
Cohen E, Iordache SD, Katz T, Atar D (1999)
[The diabetic foot]
Harefuah, 136 (5), 403-6
PubMed 10914250
Eriksson U, Atar D, Krähenmann F, Guldenschuh I, Maggiorini M, Kiowski W, Follath F (1999)
Profound ECG abnormalities during emergency cesarean section in a patient with pre-eclampsia
Scand Cardiovasc J, 33 (3), 183-6
DOI 10.1080/14017439950141849, PubMed 10399809
Lehman WB, Atar D, Bash J, Grant A, Feldman D, Kissin Y, Gutman J, Lindsey J (1999)
Results of complete soft tissue clubfoot release combined with calcaneocuboid fusion in the 4-year to 8-year age group following failed clubfoot release
J Pediatr Orthop B, 8 (3), 181-6
DOI 10.1097/01202412-199907000-00008, PubMed 10399120
Serebruany VL, Murugesan SR, Pothula A, Atar D, Lowry DR, O'Connor CM, Gurbel PA (1999)
Increased soluble platelet/endothelial cellular adhesion molecule-1 and osteonectin levels in patients with severe congestive heart failure. Independence of disease etiology, and antecedent aspirin therapy
Eur J Heart Fail, 1 (3), 243-9
DOI 10.1016/s1388-9842(99)00029-x, PubMed 10935670
Spiess M, Steinmetz MO, Mandinova A, Wolpensinger B, Aebi U, Atar D (1999)
Isolation, electron microscopic imaging, and 3-D visualization of native cardiac thin myofilaments
J Struct Biol, 126 (2), 98-104
DOI 10.1006/jsbi.1999.4111, PubMed 10388621
Publications 1998
Cohen E, Lieberman N, Atar D (1998)
Multiple dorsal dislocations of the metacarpophalangeal joints: a case report and review of the literature
Am J Orthop (Belle Mead NJ), 27 (4), 313-4
PubMed 9586731
Iordache S, Rath E, Atar D, Vindzberg A (1998)
[Vacuum phenomenon in the hip joint: diagnostic value]
Harefuah, 135 (3-4), 108-9, 167
PubMed 9885654
Liel Y, Atar D, Ohana N (1998)
Pregnancy-associated osteoporosis: preliminary densitometric evidence of extremely rapid recovery of bone mineral density
South Med J, 91 (1), 33-5
DOI 10.1097/00007611-199801000-00006, PubMed 9438399
Mandinova A, Atar D, Schäfer BW, Spiess M, Aebi U, Heizmann CW (1998)
Distinct subcellular localization of calcium binding S100 proteins in human smooth muscle cells and their relocation in response to rises in intracellular calcium
J Cell Sci, 111 ( Pt 14), 2043-54
DOI 10.1242/jcs.111.14.2043, PubMed 9645951
Rath E, Levy O, Ohana N, Atar D (1998)
[The painful shoulder--differential diagnosis, assessment and treatment]
Harefuah, 134 (7), 563-9
PubMed 10909605
Rath E, Shelef I, Avinoah E, Lichtman Y, Levy O, Atar D (1998)
[Necrotizing soft tissue infection]
Harefuah, 134 (9), 695-7, 750
PubMed 10909616
Seeberger MD, Skarvan K, Buser P, Brett W, Rohlfs R, Erne JJ, Rosenthaler C, Pfisterer M, Atar D (1998)
Dobutamine stress echocardiography to detect inducible demand ischemia in anesthetized patients with coronary artery disease
Anesthesiology, 88 (5), 1233-9
DOI 10.1097/00000542-199805000-00014, PubMed 9605683
Serebruany VL, Atar D, Dalesandro MR, O'Connor CM, Gurbel PA (1998)
Changes in hemostasis after parenteral magnesium in myocardial ischemia-reperfusion: from animal studies to clinical trials
Magnes Res, 11 (2), 133-40
PubMed 9675757
Weisel Y, Rath E, Ohana N, Atar D (1998)
[Pelvic lytic lesion, and the need to suspect osteoporosis-related fractures]
Harefuah, 134 (4), 269-70, 335
PubMed 10909503
Publications 1997
Atar D (1997)
[Myocardial reperfusion: salvation or danger for the heart muscle? Stunning, hibernation and preconditioning: the states of endogenous cardiac protection against ischemia]
Schweiz Med Wochenschr, 127 (48), 2008-13
PubMed 9490468
Atar D, Grädel C, Stulz P, Pfisterer M (1997)
[Can myocardial damage following heart infarct be reversible?]
Praxis (Bern 1994), 86 (11), 421-4
PubMed 9190643
Atar D, Spiess M, Mandinova A, Cierpka H, Noll G, Lüscher TF (1997)
Carnitine--from cellular mechanisms to potential clinical applications in heart disease
Eur J Clin Invest, 27 (12), 973-6
DOI 10.1046/j.1365-2362.1997.2360783.x, PubMed 9466122
Gao WD, Atar D, Liu Y, Perez NG, Murphy AM, Marban E (1997)
Role of troponin I proteolysis in the pathogenesis of stunned myocardium
Circ Res, 80 (3), 393-9
PubMed 9048660
Levy O, Rath E, Atar D (1997)
[Combined treatment for adhesive capsulitis of the shoulder]
Harefuah, 133 (9), 357-9, 415
PubMed 9418336
Rath E, Katz T, Levy O, Atar D (1997)
[Fractures of the calcaneus--new trends in management]
Harefuah, 132 (6), 424-7
PubMed 9153862
Rath E, Levy O, Liberman N, Atar D (1997)
Bilateral dislocation of the hip during convulsions: a case report
J Bone Joint Surg Br, 79 (2), 304-6
DOI 10.1302/0301-620x.79b2.7144, PubMed 9119862
Publications 1996
Ohana N, Atar D, Liel Y (1996)
[Pregnancy-associated osteoporosis]
Harefuah, 130 (5), 344-6
PubMed 8707183
Plotquin D, Ohana N, Atar D (1996)
[Arthroscopic surgery of the knee with CO2 laser surgery of the knee]
Harefuah, 131 (3-4), 76-8, 144
PubMed 8854485
Publications 1995
Atar D, Ali S, Steensgaard-Hansen F, Saunamäki K, Ramanujam PS, Egeblad H, Haunsø S (1995)
The diagnostic value of exercise echocardiography in ischemic heart disease in relation to quantitative coronary arteriography
Int J Card Imaging, 11 (1), 1-7
DOI 10.1007/BF01148948, PubMed 7730677
Atar D, Backx PH, Appel MM, Gao WD, Marban E (1995)
Excitation-transcription coupling mediated by zinc influx through voltage-dependent calcium channels
J Biol Chem, 270 (6), 2473-7
DOI 10.1074/jbc.270.6.2473, PubMed 7852308
Atar D, Gao WD, Marban E (1995)
Alterations of excitation-contraction coupling in stunned myocardium and in failing myocardium
J Mol Cell Cardiol, 27 (2), 783-91
DOI 10.1016/0022-2828(95)90085-3, PubMed 7776385
Atar D, Grant AD, Bash J, Lehman WB (1995)
Combined hip surgery in cerebral palsy patients
Am J Orthop (Belle Mead NJ), 24 (1), 52-5
PubMed 7773656
Atar D, Grant AD, Mirsky E, Lehman WB (1995)
Femoral varus derotational osteotomy in cerebral palsy
Am J Orthop (Belle Mead NJ), 24 (4), 337-41
PubMed 7788313
Atar D, Tenenbaum Y, Lehman WB, Grant AD (1995)
Hip dislocation caused by infantile myofibromatosis
Am J Orthop (Belle Mead NJ), 24 (10), 774-6
PubMed 8593559
Gao WD, Atar D, Backx PH, Marban E (1995)
Relationship between intracellular calcium and contractile force in stunned myocardium. Direct evidence for decreased myofilament Ca2+ responsiveness and altered diastolic function in intact ventricular muscle
Circ Res, 76 (6), 1036-48
DOI 10.1161/01.res.76.6.1036, PubMed 7758158
Grant AD, Atar D (1995)
Highlights of talipes equinovarus deformity
Am J Orthop (Belle Mead NJ), 24 (5), 393-9
PubMed 7620861
Herzog WR, Materese FJ, Atar D (1995)
Reactivity of coronary arteries in relation to serum magnesium levels in patients with ischaemic heart disease--a quantitative coronary angiographic study
Magnes Res, 8 (1), 57-63
PubMed 7669508
Ohana N, Plotquin D, Atar D (1995)
Bilateral hypoplastic lateral meniscus
Arthroscopy, 11 (6), 740-2
DOI 10.1016/0749-8063(95)90121-3, PubMed 8679040
Publications 1994
Atar D, Ramanujam PS, Saunamäki K, Haunsø S (1994)
Assessment of coronary artery stenosis pressure gradient by quantitative coronary arteriography in patients with coronary artery disease
Clin Physiol, 14 (1), 23-35
DOI 10.1111/j.1475-097x.1994.tb00486.x, PubMed 8149707
Atar D, Saunamäki K (1994)
Accuracy of quantification of coronary arteriograms with hand-held calipers. A validation study
Cardiology, 85 (2), 94-100
DOI 10.1159/000176655, PubMed 7954569
Atar D, Serebruany V, Poulton J, Godard J, Schneider A, Herzog WR (1994)
Effects of magnesium supplementation in a porcine model of myocardial ischemia and reperfusion
J Cardiovasc Pharmacol, 24 (4), 603-11
DOI 10.1097/00005344-199410000-00011, PubMed 7528843
Gurbel PA, MacCord CS, Anderson RD, Scott H, Atar D, Mergner W, Herzog WR (1994)
A canine model of acute coronary artery thrombosis for the evaluation of reperfusion strategies
Cardiology, 84 (1), 1-8
DOI 10.1159/000176322, PubMed 8149384
Herzog WR, Atar D (1994)
Magnesium and myocardial infarction
Lancet, 343 (8908), 1285-6
PubMed 7910287
Herzog WR, Atar D, Mak IT, Alyono D, MacCord C, Weglicki WB (1994)
Magnesium deficiency prolongs myocardial stunning in an open-chest swine model
Int J Cardiol, 47 (2), 105-15
DOI 10.1016/0167-5273(94)90176-7, PubMed 7721477
Takai R, Grant AD, Atar D, Lehman WB (1994)
Minor knee trauma as a possible cause of asymmetrical proximal tibial physis closure. A case report
Clin Orthop Relat Res (307), 142-5
PubMed 7924026
Publications 1993
Atar D, Lehman WB, Grant AD (1993)
Complete soft-tissue clubfoot release with and without internal fixation
Orthop Rev, 22 (9), 1015-6
PubMed 8247617
Atar D, Lehman WB, Grant AD (1993)
CT-guided excision of osteoid osteoma
AJR Am J Roentgenol, 160 (1), 211
DOI 10.2214/ajr.160.1.8416636, PubMed 8416636
Atar D, Lehman WB, Grant AD (1993)
Excision of the posterior tibial tendon during clubfoot release
Foot Ankle, 14 (3), 123-4
DOI 10.1177/107110079301400302, PubMed 8491424
Atar D, Lehman WB, Grant AD, Strongwater A (1993)
Tarsal navicular position after complete soft-tissue clubfoot release
Clin Orthop Relat Res (295), 252-8
PubMed 8403657
Atar D, Lehman WB, Tenenbaum Y, Grant AD (1993)
Pavlik harness versus Frejka splint in treatment of developmental dysplasia of the hip: bicenter study
J Pediatr Orthop, 13 (3), 311-3
DOI 10.1097/01241398-199305000-00006, PubMed 8496362
Atar D, Mortensen SA, Flachs H, Herzog WR (1993)
Coenzyme Q10 protects ischemic myocardium in an open-chest swine model
Clin Investig, 71 (8 Suppl), S103-11
DOI 10.1007/BF00226849, PubMed 8241692
Atar D, Zilberberg L, Votemberg M, Norsy M, Galil A (1993)
Effect of distal hamstring release on cerebral palsy patients
Bull Hosp Jt Dis, 53 (1), 34-6
PubMed 8374489
Grant AD, Atar D, Lehman WB (1993)
Postpoliomyelitis syndrome problems of knee function: a review
Bull Hosp Jt Dis, 53 (4), 27-9
PubMed 8829592
Herzog WR, Atar D, Gurbel PA, Vogel RA, Schlossberg ML, Serebruany VL (1993)
Effect of magnesium sulphate infusion on ex vivo platelet aggregation in swine
Magnes Res, 6 (4), 349-53
PubMed 8155486
Silver L, Grant AD, Atar D, Lehman WB (1993)
Use of tissue expansion in clubfoot surgery
Foot Ankle, 14 (3), 117-22
DOI 10.1177/107110079301400301, PubMed 8491423
Publications 1992
Atar D, Grant AD, Lehman WB (1992)
Intermetatarsal synostosis after treatment with Ilizarov apparatus: a case report
Bull Hosp Jt Dis, 52 (1), 12
PubMed 1422434
Atar D, Lehman WB, Grant AD (1992)
2-D and 3-D computed tomography and magnetic resonance imaging in developmental dysplasia of the hip
Orthop Rev, 21 (10), 1189-97
PubMed 1437247
Atar D, Lehman WB, Grant AD (1992)
Tips of the trade. Computerized tomography--guided excision of osteoid osteoma
Orthop Rev, 21 (12), 1457-8
PubMed 1465308
Atar D, Lehman WB, Grant AD (1992)
Discitis in children
Orthop Rev, 21 (8), 931-3
PubMed 1523007
Atar D, Lehman WB, Grant AD, Strongwater A, Frankel VH, Posner M, Golyakhovsky V (1992)
New method of limb deformities correction in children
Bull N Y Acad Med, 68 (4), 447-69
PubMed 1490205
Atar D, Lehman WB, Grant AD, Strongwater AM (1992)
Revision surgery in clubfeet
Clin Orthop Relat Res (283), 223-30
PubMed 1395251
Atar D, Lehman WB, Grant AD, Strongwater AM (1992)
The Ilizarov apparatus for treatment of melorheostosis. Case report and review of the literature
Clin Orthop Relat Res (281), 163-7
PubMed 1499204
Grant AD, Atar D, Lehman WB (1992)
Pin care using the Ilizarov apparatus: recommended treatment plan in Kurgan, Russia
Bull Hosp Jt Dis, 52 (1), 18-20
PubMed 1422437
Grant AD, Atar D, Lehman WB (1992)
The Ilizarov technique in correction of complex foot deformities
Clin Orthop Relat Res (280), 94-103
PubMed 1611769
Lehman WB, Atar D, Grant AD (1992)
Pelvic osteotomies in children
Bull N Y Acad Med, 68 (4), 483-96
PubMed 1490207
Papaioannou T, Rushworth G, Atar D, Dekel S (1992)
Carpal canal stenosis in men with idiopathic carpal tunnel syndrome
Clin Orthop Relat Res (285), 210-3
PubMed 1446439
Publications 1991
Atar D, Lehman WB, Grant AD (1991)
Growing pains
Orthop Rev, 20 (2), 133-6
PubMed 2008312
Atar D, Lehman WB, Grant AD (1991)
Complications in clubfoot surgery
Orthop Rev, 20 (3), 233-9
PubMed 2023786
Atar D, Lehman WB, Grant AD (1991)
Pavlik harness pathology
Isr J Med Sci, 27 (6), 325-30
PubMed 2061019
Atar D, Lehman WB, Grant AD, Strongwater A (1991)
Percutaneous epiphysiodesis
J Bone Joint Surg Br, 73 (1), 173
DOI 10.1302/0301-620X.73B1.1991759, PubMed 1991759
Atar D, Lehman WB, Grant AD, Strongwater A, Frankel V, Golyakhovsky V (1991)
Treatment of complex limb deformities in children with the Ilizarov technique
Orthopedics, 14 (9), 961-7
DOI 10.3928/0147-7447-19910901-07, PubMed 1946060
Atar D, Lehman WB, Grant AD, Strongwater AM (1991)
Fractional lengthening of the flexor tendons in clubfoot surgery
Clin Orthop Relat Res (264), 267-9
PubMed 1997245
Atar D, Lehman WB, Posner M, Paley D, Green S, Grant AD, Strongwater AM (1991)
Ilizarov technique in treatment of congenital hand anomalies. Two case reports
Clin Orthop Relat Res (273), 268-74
PubMed 1659962
Lehman WB, Grant AD, Atar D (1991)
Preventing and overcoming equinus contractures during lengthening of the tibia
Orthop Clin North Am, 22 (4), 633-41
PubMed 1945341
Van-Straten O, Atar D, Ben-Yakar Y (1991)
Rehabilitation of the hand after an explosion injury
Am J Occup Ther, 45 (10), 937-40
DOI 10.5014/ajot.45.10.937, PubMed 1951620
Publications 1990
Atar D, Grant AD, Lehman WB (1990)
New approach to limb deformities in neuromuscular patients
Bull Hosp Jt Dis Orthop Inst, 50 (2), 99-106
PubMed 2175670
Atar D, Grant AD, Lehman WB (1990)
Triple arthrodesis
Foot Ankle, 11 (1), 45-6
DOI 10.1177/107110079001100109, PubMed 2210533
Atar D, Grant AD, Lehman WB, Strongwater AM (1990)
Intra-operative arthrography in open reduction of congenital hip dislocation
J Bone Joint Surg Br, 72 (3), 526
DOI 10.1302/0301-620X.72B3.2341468, PubMed 2341468
Atar D, Grant AD, Silver L, Lehman WB, Strongwater AM (1990)
The use of a tissue expander in club-foot surgery. A case report and review
J Bone Joint Surg Br, 72 (4), 574-7
DOI 10.1302/0301-620X.72B4.2380206, PubMed 2380206
Atar D, Lehman WB, Grant AD, Strongwater A (1990)
Revision surgery in clubfeet
Bull Hosp Jt Dis Orthop Inst, 50 (2), 149-59
PubMed 2175661
Atar D, Lehman WB, Grant AD, Strongwater A (1990)
Pediatric update #12. A simplified method for percutaneous epiphysiodesis
Orthop Rev, 19 (4), 358-9, 362-4
PubMed 2185455
Atar D, Lehman WB, Grant AD, Strongwater A (1990)
Pediatric update #14. Functional rating system for evaluating the results of clubfoot surgery
Orthop Rev, 19 (8), 730-5
PubMed 2216546
Grant AD, Atar D, Lehman WB (1990)
Ilizarov technique in correction of foot deformities: a preliminary report
Foot Ankle, 11 (1), 1-5
DOI 10.1177/107110079001100101, PubMed 2210527
Grant AD, Lehman WB, Strongwater AM, Atar D (1990)
Cannulated blade plate for proximal femoral varus osteotomy
Clin Orthop Relat Res (259), 111-3
PubMed 2208844
Grant AD, Strongwater A, Lehman W, Nelson J, Atar D (1990)
Neck metaphyseal angle guidance in proximal femoral varus osteotomy
J Pediatr Orthop, 10 (1), 9-13
PubMed 2298902
Lehman WB, Atar D, Grant AD, Strongwater AM (1990)
Re-do clubfoot: surgical approach and long-term results
Bull N Y Acad Med, 66 (6), 601-17
PubMed 2282442
Petersen JS, Atar D, Karlsen A, Kofod H, Dyrberg T (1990)
Characterization of the fine specificity of peptide antibodies to HLA-DQ beta-chain molecules
Biomed Biochim Acta, 49 (12), 1223-32
PubMed 1711320
Weiss P, Moll C, Atar D, Zenklusen HR (1990)
[Anemia, abnormal ECG, shock]
Schweiz Rundsch Med Prax, 79 (9), 237-42
PubMed 2333451
Publications 1989
Atar D, Dyrberg T, Michelsen B, Karlsen A, Kofod H, Mølvig J, Lernmark A (1989)
Site-specific antibodies distinguish single amino acid substitutions in position 57 in HLA-DQ beta-chain alleles associated with insulin-dependent diabetes
J Immunol, 143 (2), 533-8
PubMed 2738402