Genetics of rare congenital brain diseases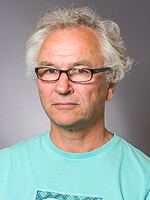 Rare and ultra-rare diseases affect less than 1 in 2000 and 1 in 50,000 people, respectively, and they often have a genetic cause. Even though these diseases are individually rare, there are >300 million rare disease patients globally. Our main aim is to characterize the genetic cause and the molecular mechanisms causing congenital brain malformations in children obtaining knowledge about the biological consequences leading to the clinical presentation.
In our projects, we analyze Whole Exome/Genome Sequencing (WES/WGS) data from patients with likely monogenic brain diseases in order to identify potential pathogenic mutations in "novel disease genes" (i.e. genes not yet known to cause human diseases when mutated). We screen potential novel disease genes in international patient cohorts, and explore the functional consequences of the mutations by in vitro and in vivo experiments. This multidisciplinary approach allows us to gain insight about the etiology of the syndromes and further facilitate building of hypotheses to explain genotype-phenotype correlations.

These research projects have received funding from the Norwegian National Advisory Unit on Rare Disorders (NKSD).