Genome Variation in Neurodevelopmental Diseases or Syndromes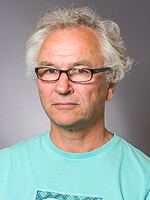 Our aim is to identify and characterize novel molecular mechanisms causing rare neurodevelopmental diseases or syndromes, and obtain knowledge about biological consequences leading to the clinical presentation. Most of the patients are recruited by Professor Petter Strømme (Department of Pediatrics, OUS/UiO), who organizes the clinical aspects of the project.
We utilize High throughput DNA Sequencing approaches (e.g. WES, WGS, RNAseq) to identify disease causing genetic variants in the patients. We have so far detected clinically relevant genetic variants in half of the families analyzed. In about 10% of the patients we identified putative pathogenic variants in genes not yet known to cause human diseases when mutated ("novel disease genes"). National and international collaborators screen the novel disease genes in their patient cohorts, and we characterize the molecular mechanisms in vitro in patient cells and in vivo using animal models (mice, zebrafish, C. elegans).