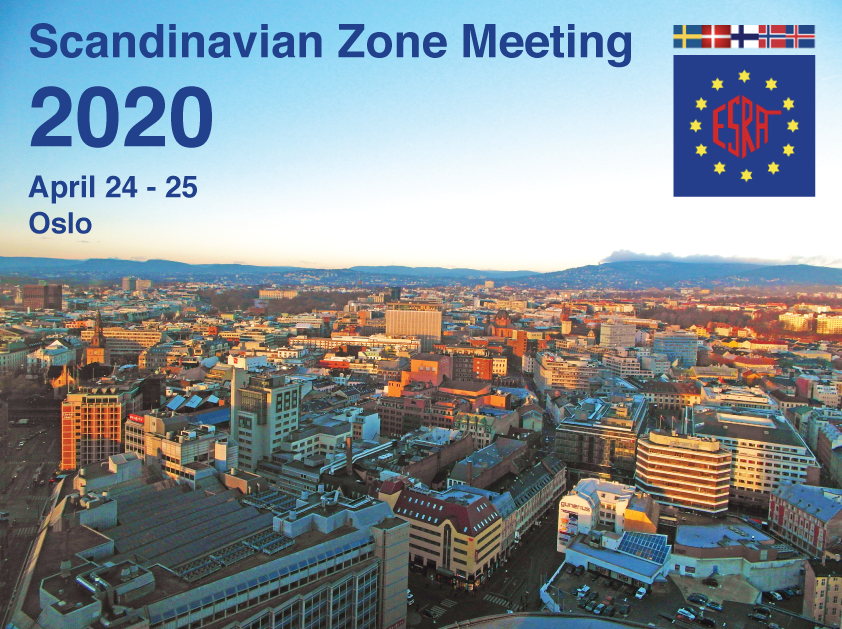 Welcome to the ESRA Scandinavian in Oslo!
After a 10-year break, we want to revive an exciting tradition of zonal meetings in the European Society of Regional Anaesthesia and Pain Therapy in Scandinavia. Our ESRA zone meeting will give ideal opportunities for talks and discussion among experts, colleagues, and friends all over Scandinavia and Europe. The meeting will be relevant and exciting for experienced colleagues, but we are particularly interested in inspiring and including young colleagues who want to immerse themselves in regional anaesthesia.
The meeting will include numerous exciting up-to-date lectures on perioperative pain treatment, ultrasound-guided regional anaesthesia, obstetric regional anaesthesia, education and safety. Erector spinae plane blocks (Kariem El-Boghdadly, UK), Abdominal wall blocks (John McDonnell, IE), and Motor sparing blocks for knee and hip surgery surgery (Thomas Bendtsen, DK) will be some highlights during our meeting.
We look forward to seeing you in Oslo!
The Nordic ESRA council and organization committee.