Groups that focus on inflammatory and immunological research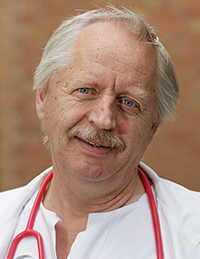 Since 1990, Aukrust has been studying the role of inflammation in various human disorders.
In the first years his research was primarily directed against immunopathogenic mechanisms in HIV infection and primary immunodeficiencies (i.e., common variable immunodeficiency), with particular focus on the role TNF and oxidative stress and their bidirectional interaction.
Since 1998, inflammatory mechanisms in the pathogenesis of atherosclerosis and chronic heart failure have been included in his research profile.
Click here to view Curriculum vitae including updated publication list.
He is currently leading the groups that focus on inflammatory and immunological research: