The study group for rational antibiotic use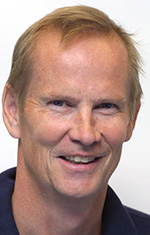 The aim of the research is to develop and study methods to improve antibiotic use in order to counteract emergence and dissemination of antibiotic resistance. We study antibiotic use both in hospitals and general practice.

Research profile:
Vi har utviklet en punktprevalensmetode for å kartlegge antibiotikabruk i forhold til diagnoser. Metoden brukes i mange Europeiske land.
Utvikling av en matematisk modell for å predikere utviklingen av antibiotikaresistens
Utvikle målemetoder for å kunne angi reelt antibiotikabruk (definerte døgndoser DDD) for antibiotika hos barn og DDD hos voksne i sykehus.
Intervensjoner for å forbedre antibiotikabruk.
RTC for antibiotikabruk.
Epidemilogisk e undersøkelse av Borrelia.

Long term goal:
Vi arbeider med utvikling av metoder for å forbedre antibiotikabruken for å imøtegå utvikling og spredning av antibiotikaresistens. . Det ultimale målet er å bevare antibiotika som virksomme midler.

Contact information:
Dag Berild, Head physician, 1. amanuensis dr.med. Tel 95903776. dag.berild@medisin.uio.no Postal adress: Department of Infectious Diseases, OUS, Ullevål, PB 4959 Nydalen, N-0242, Oslo. Visiting address: Kirkeveien 166, Oslo 3