Research teams at the Acute Psychiatric Department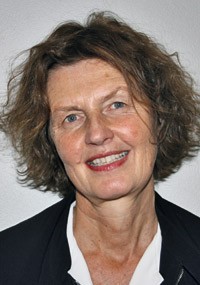 The department has two units, the Liason-Consultation team at the Rikshospitalet and the Acute psychiatry unit at the Ullevål hospital with two separate research units.
Akutt psykiatrisk forskningsgruppe (The acute psychiatric research group) was established in 2019 after a build-up of research competence and projects over the last 8 years. The research team consists today of 14 members: three psychiatrists with a PhD, two psychiatrist, two clinical psychologists, one specialized nurse with a PhD and six specialized mental health nurses; one with a master degree. All members have a clinical position. Two PhD project were completed during the last year, we are in the completion of an Innovative user driven project, have eleven different projects running, or in the process of startup. All projects have a close collaboration with the department`s three user representatives.
We applied for a PhD research grants from HSØ in collaboration with the National center for suicide research and prevention focusing on suicide in affective disorders, but unfortunately did not receive the grant. We have recently applied for HSØ Service user Innovative grant for the Safe Night project. We cooperate with different research units in our own Clinic; different clinics at the OUS, (the Intervention center, RH; Section for Neurophysiology; NORMENT, ), different hospitals and Institutions in Norway (Helse Bergen, St Olavs hospital, Diakonhjemmet sykehus, Oslo School of Architecture and Design). We are member of the NORSMI network and has international cooperation with the University of Groningen in Netherlands through the Trans Magnetic Stimulation (TMS) project, with psychiatrists in Russia regarding patient satisfaction and we take part in the coordination of EURONES; a European Network for Negative Symptoms in Schizophrenia.