Arne Klungland's group
Laboratory for Genome repair and regulation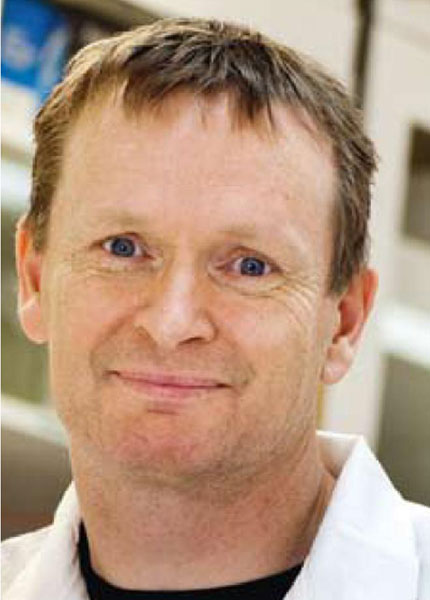 Institute of Medical Microbiology, Section for Molecular Biology, is localised in the new National Hospital at Gaustad, Oslo. Four different research groups are colocalised, concentrating on DNA-repair and regulation studies, brain development, microbiology and biocomputing.
We have a very close collaboration to Magnar Bjørås group for purification and biochemical characterization of purified enzymes, biocomputing collaborations with the Rognes group and for characterization of knockout mice with we collaborate with the Falnes (University of Oslo) and Krokan (University in Trondheim) groups. We also collaborate with excellent research groups in Germany, France, Holland, UK and USA.
Our aim is to elucidate new mechanisms of demethylation for repair and regulation of the mammalian genome and to address genome instabilities associated with cancer development. Our current models also include genes affecting post translational modifications in RNA and proteins; epigenetic inheritance.

Currently we have MSc ("hovedfag"), PhD students and post docs from The Agricultural University, University of Oslo, University of Trondheim ("Siv. Ing."), Austria and USA.
Research group under the Klungland group:
Elisabeth Larsen's group - Laboratory of Embryonic Stem Cell Research