NoPSC Biobank
NoPSC are collecting a variety of biological samples (e.g. blod, cells, tissue) from patients with primary sclerosing cholangitis (PSC) and other liver diseases. In addition we collect and store biological material from healthy individuals, making up a control material.

All biological materials are registered in the MEDinsight database. Samples are identified by a unique 2D barcode (Matrix® tubes). For each sample a whole range of parameters are registered, e.g. sample date, type of sample, protocol used during preparation (SOP), volume, storage position, in addition to clinical parameters.

More information; see "Prosedyrebok for biobank ved Norsk senter for PSC" (only in Norwegian). The book of procedures includes all standard operating procedures (SOP's) and information regarding patient information and recruitment.
(Click on picture to read)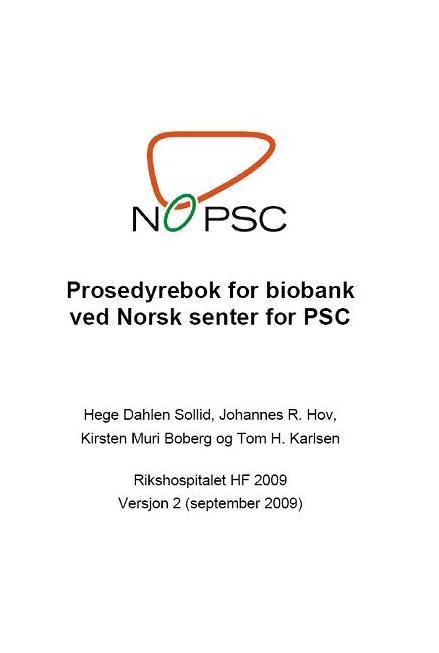 Short summary of the sampling procedures at the Norwegian PSC Research Center (click to read)