Identification of genomewide copy number profiles using DNA arrays related to tumor aggressiveness and functional studies of the putative genes identified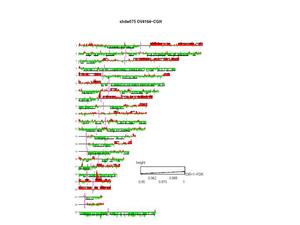 In collaboration with the Stanford group (
Pat Brown
and John Pollack) as well as Joe Gray and his group at UCSF we are now also exploring genome wide copy number analyses using both cDNA arrays and BAC arrays. Genomic DNA copy number alterations are key genetic events in the development and progression of many human cancers including breast. High-resolution mapping of amplicon boundaries and the quantitative analysis of amplicon shape will provide significant improvement in the localization of candidate oncogenes. Parallel microarray measurements of mRNA levels will give us the possibility to answer how much of the expression variation that can be explained by copy number alterations and to get information about dysregulated regions of the genome not explained by copy number alterations. Identification of novel amplified and deleted genes may also be the results of such analyses.
Persons involved in different aspects of this project are Post docs
Therese Sørlie
and
Åslaug Helland
, and PhD students
Anita Langerød
,
Anna Bergamaschi
and
Yun Wang
, as well as Medical technician
Hilde Johnsen
.
Click here for bioinformatic approaches
of this project.